Spring is here! I know what I said yesterday, but it's true. You know spring has arrived when you hear the tinkling of the ice cream truck on your street. Last night as I was struggling over whether this would be a "winter" or "spring" post I heard that sound. Our guy's truck plays "Turkey in the Straw" and "Pop Goes the Weasel".I guess nobody ever thought to change the tunes.
To me, nothing says ice cream truck like a dreamsicle. They are the perfect combination of vanilla, cream, and citrus. I put together a healthier version here suitable for breakfast on the run (recipe follows). Mornings are always hectic at my house and getting the kids to eat something sensible is challenging, at best.
savour… the faint tinkling of the ice cream truck
DREAMSICLE SMOOTHIE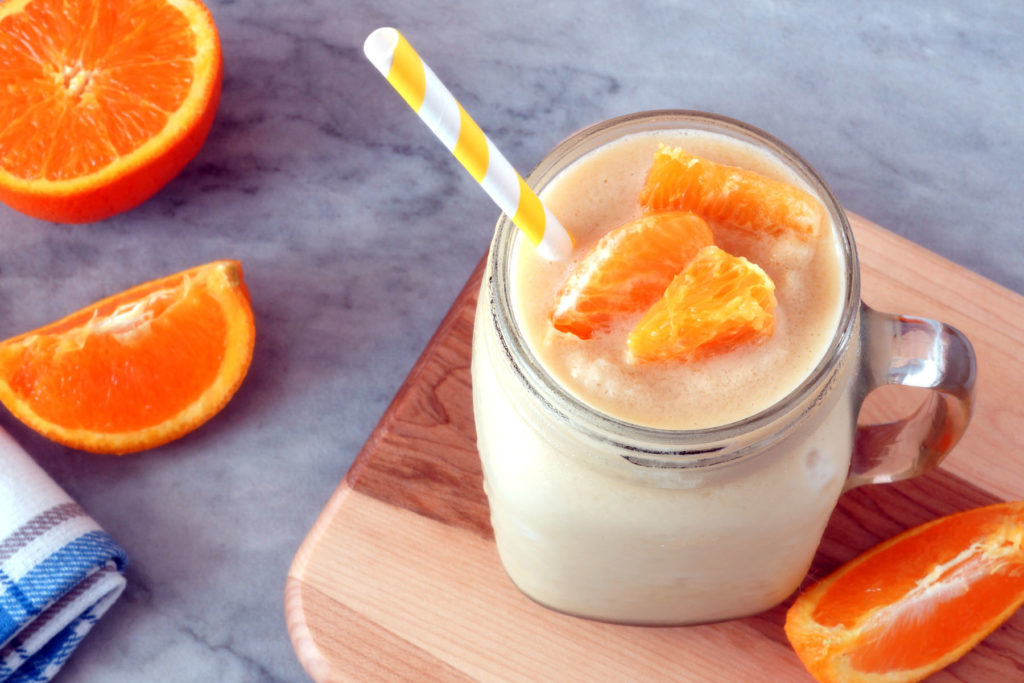 This smoothie is great for breakfast but would be tasty anytime. The following recipe should yield 3 good servings. Each serving has 0 fat, 164 calories, 25g carbs, 11g protein, and 3g fiber. The good stuff doesn't stop there.It is loaded with vitamin C and lots of other stuff. Enjoy!
The ingredients:
1 cup non-fat Greek yogurt
1 tablespoon ground flaxseed
1 cup orange juice
½ cup skim milk
1 orange – juice and zest
2 clementines – segments only (these are readily available right now and add an intense citrus flavor)
½ teaspoon vanilla extract
2 cups ice
The method:
Finely grate (zest) one large navel orange.
Add all ingredients to the blender in the following order: liquid, soft, then solid.
Blend until smooth.
Serve chilled.
Store remainder in refrigerator.