Cocktails are good. Cocktails on the patio on a warm day are great. Discovering a new, refreshing summer cocktail might be the best yet. Today we highlight St. Germain, a unique liquor made from the elderflower growing in the French Alps.
This distinctive elixir has rightfully gained a great deal of popularity in the last couple of years. There is something about the floral meets fruity fragrance that screams summer. The bottle alone is reason enough to buy it. It is stately and elegant.
On the St. Germain website you will find many recipes. I chose to make one of my own incorporating other fresh summer ingredients. Grapefruit has the ability to quench any thirst. I brought it together with some fresh mint (they get along very well). Add in some sparkling water and gin and you have got yourself some liquid refreshment.
Try some soon, but don't be afraid to try other recipes with St. Germain as the base. This is a taste like no other. It would be equally at home with almost any bar standard including rum, vodka, or champagne.
savour… summer libations
SUMMER SPARKLER
The ingredients:
1 part St. Germain
1 ½ parts gin
2 parts grapefruit juice
8 mint leaves
Ice
2 parts mineral water (could substitute club soda or tonic water)
Elderflower concentrate (optional, I found some at Ikea)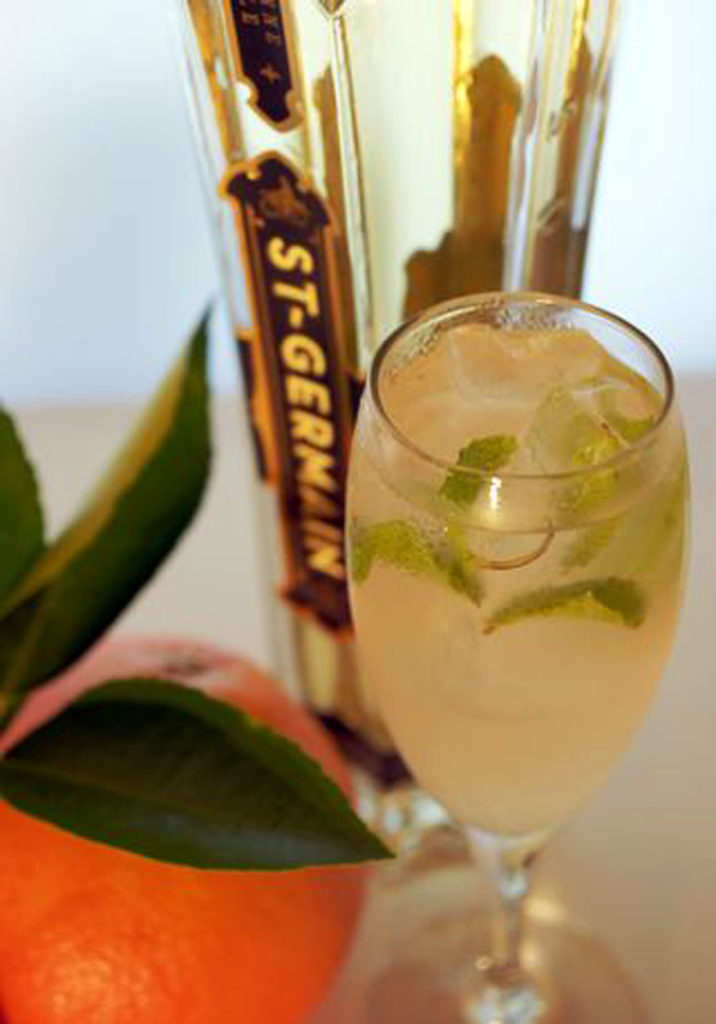 The method:
Lightly muddle mint leaves in the bottom of the glass.
Fill glass ¾ full with ice.
Fill shaker ¾ full with ice.
Pour St. Germain, gin, and grapefruit juice into shaker; shake 20-30 seconds.
Strain into the glass leaving enough room for mineral water.
Add mineral water to the top.
Enjoy responsibly.