Today we have a very festive holiday cocktail for you. It is fizzy and fresh… perfect for a party or to enjoy while wrapping gifts in front of the fireplace. The gin and champagne are easy enough to find. You may have some trouble locating the Ooba and the hibiscus blossoms. If you have a Whole Foods nearby you are in luck. We found both items there. You may find them at other specialty food shops or online. The hibiscus blossoms are imported from Australia and apparently very popular there. They are a fun addition to the drink and completely edible.
savour… fizzy-lifting drinks
GINGLE FIZZ COCKTAIL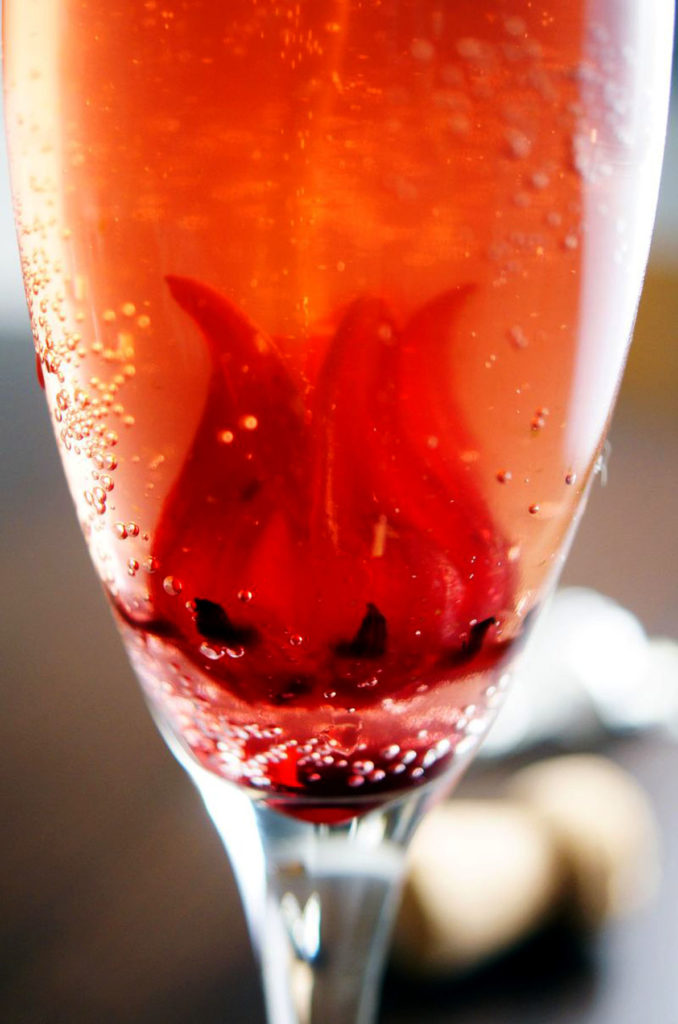 The ingredients:
1 part gin
3 parts Ooba sparkling hibiscus drink
1 hibiscus blossom plus a few drops of the syrup
4 parts champagne
3 or 4 large mint leaves
a sprig of mint
The method:
Muddle the mint leaves in the bottom of a shaker.
Fill the shaker 2/3 full.
Add the gin and hibiscus juice. Shake vigorously for 15-20 seconds. It should be jet cold.
Place a hibiscus blossom at the bottom of a champagne flute.
Drain the cocktail mixture over the blossom halfway up the glass.
Fill the remainder of the glass with champagne.
Garnish with a sprig of mint.