Love is in the air this week. There are candy hearts and frilly flowers everywhere. With the Valentine Party behind us, we decided it was time for a more adult treat.
To help our cause, it is also National Cherry Month. That made choosing a cocktail for our post today simple. We have made a few minor adjustments to the classic Cherry Lime Rickey. Ours has a little kick and a bit more maraschino flavor with the added Amaretto. This drink is sweet, sour, and a bit tangy… perfect for sipping with a friend.
savour… love potion
CHERRY LIMARETTO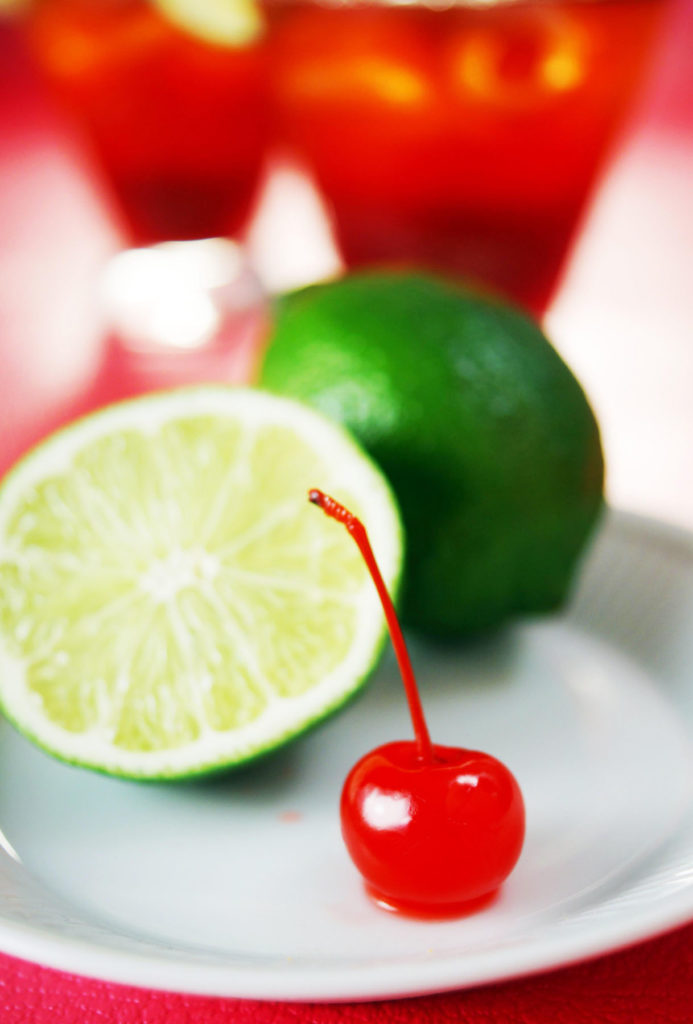 Before you start:
If you are so inclined you could cut calories by choosing a diet ginger ale.
The ingredients:
3 ounces Amaretto
3 ounces sour cherry juice
juice of one lime
ice
ginger ale
maraschino cherries
lime slices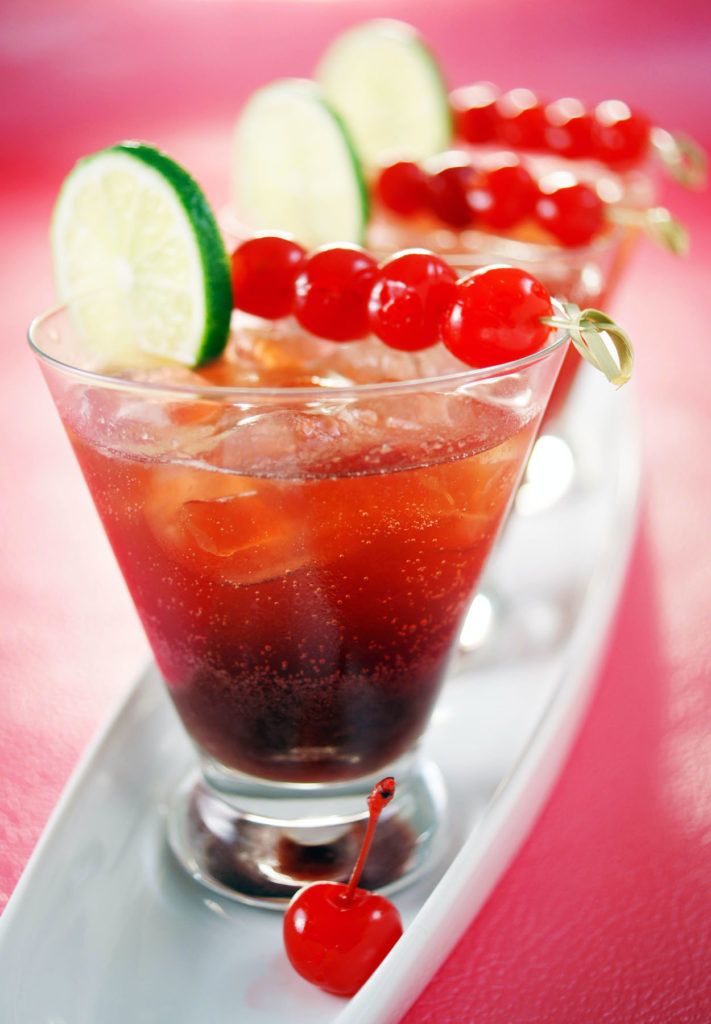 The method:
Fill a cocktail shaker 2/3 full with ice.
Fill 3 lowball glasses or two highball glasses 2/3 full with ice.
Pour amaretto, cherry juice, and lime juice into the shaker.
Shake vigorously for a slow count of ten.
Strain over ice into glasses.
Fill the remainder of the glass with ginger ale.
Garnish with lime slices and maraschino cherries.