For many Easter means brunch. A patio full of friends, family, and food is the perfect way to celebrate the day. To set the tone you will need the perfect music. Choosing music can be challenging for any get-together and many leave it to chance. Music can make or break an event and, at the very least, be the one thing that takes your event from OK to awesome. Often times the guests won't even realize that the music is what did it.
Choosing something that everyone likes will be impossible. The music should not be overbearing. Likewise, you should not choose something that will put your guests to sleep. Be thoughtful with your choices. This is not time to put on your favorite radio station and hope for the best. Your mix should be somewhat upbeat and represent a broad range of genres (as appropriate for the setting). The best playlists will have some group favorites and hopefully turn the group on to some new artists.
I often have to make a few passes at the list before I narrow down my choices. Be sure to weed out songs that you might have included due to your personal tastes. Remember that the music is really meant for your guests. Although it may not reflect your everyday taste, it will show what a good host you are.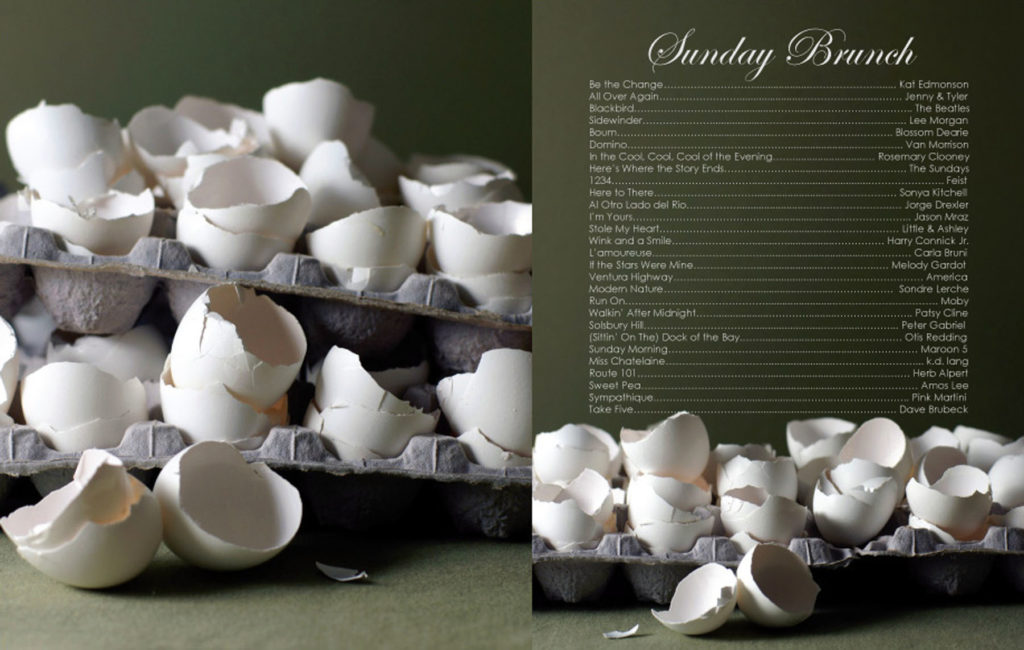 We have compiled a playlist for your consideration. The artwork is for an upcoming brunch we are having. I like to let everyone know what they are hearing. Feel free to click on it and print.
You may not like all of the songs. Pick from it what you will. Hopefully, this will inspire you to make your own playlist.
savour… the soundtrack of life