Well, we are back… and just in time for a celebration. Cinco de Mayo has become increasingly popular over the years in terms of celebrations. It is a great time to enjoy some great food and fun with your friends. For most, that includes chips and salsa and margaritas.
Chips and salsa are always a hit. Salsas are incredibly easy to make. I believe fresh is best. We regularly make a red salsa with tomatoes from our garden, but I love this green version, too. What is so special about this recipe is the inclusion of spinach. It instantly adds some body, bold color, and lots of nutrients. You (and the kids) won't even realize how much you are getting in terms of fiber, protein, vitamins, and minerals.
We enjoy regular tortilla chips although the ones pictured are blue corn chips with flaxseed. We got them from a major retailer. They can be found in most supermarkets. The flavors together are wonderful as a complement to your tex-mex meal or just as a snack with drinks. Salud!
savour… salted rims
SALSA VERDE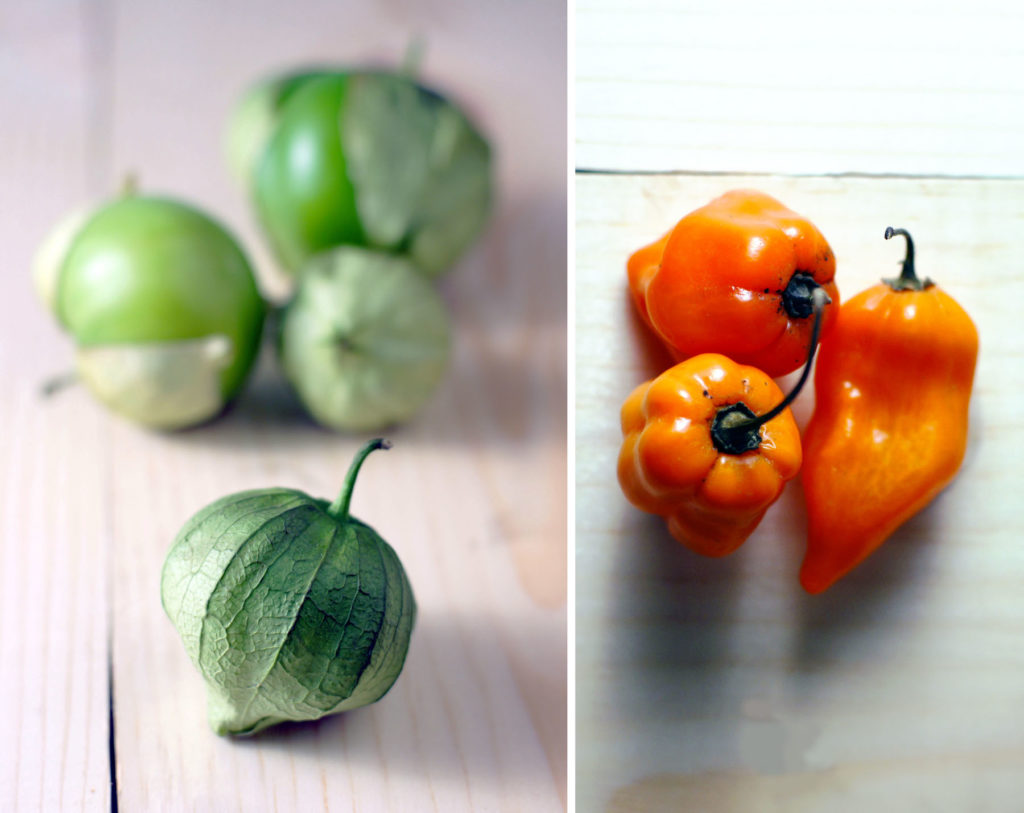 Before you start:
You may be surprised at the flavor of this salsa. Don't be thrown by the addition of spinach. Nothing about the final result says spinach.
If you are sensitive to peppers, be sure to wear gloves while working with them. At the very least, wash your hands thoroughly when you are done cutting and be sure not to touch your eye area.
Cilantro is a soft herb. The stems are soft enough to grind up… and loaded with flavor. The stems may not seem appealing for every dish, but here they work perfectly.
This recipe, like so many others, is a guideline. Add or subtract amounts as needed to suit your tastes.
You could substitute other peppers if you wish. We have shown habaneros here, but they may be too hot for many.
This recipe makes about 2 cups of salsa.
The ingredients:
3 medium tomatillos
1 clove garlic
2 cups packed fresh spinach leaves
4 cups packed cilantro (leaves and stems)
half of a red onion
1 serrano pepper
1 jalapeño pepper
1/2 teaspoon salt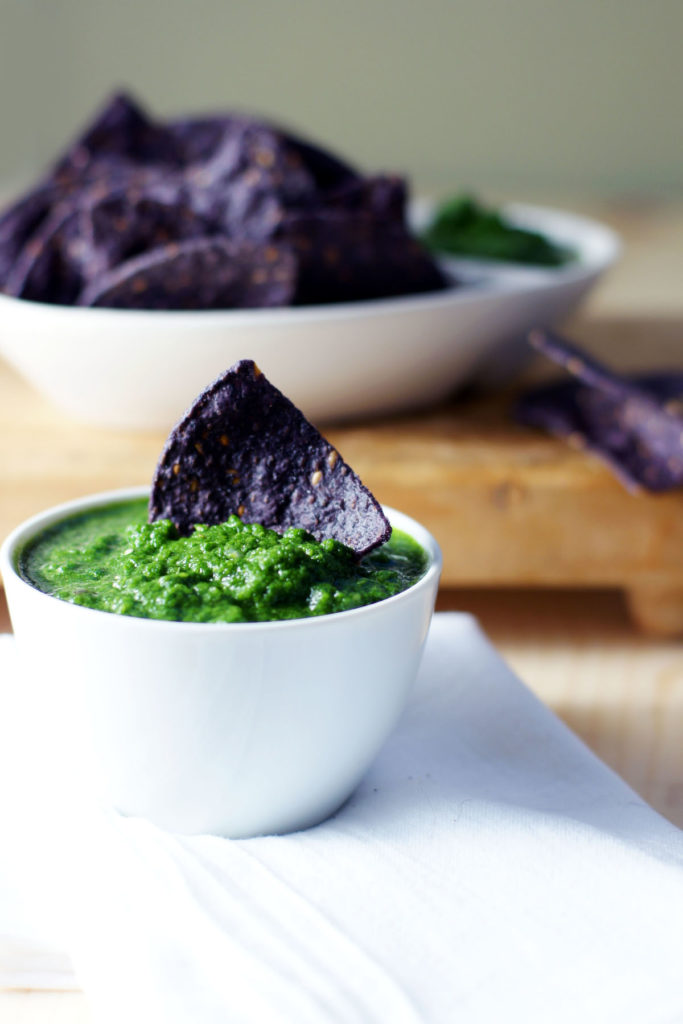 The method:
Rough chop the tomatillos and onion.
Slice peppers down the middle lengthwise and remove pith and seeds.
Place all ingredients in a blender or food processor.
Blend to desired consistency.
Check for seasoning and add salt to taste.
Store in refrigerator.