This week we had the pleasure of meeting a very interesting woman. She is the reigning American Honey Princess, Allison Adams. Allison travels the nation bringing the story of the honeybees and their sweet gift. The bees are lucky to have her as an advocate.
For our treat this week, we have adapted a couple of the recipes that Allison gave us. The bread is sweet and homey. The apricots are sweet and fruity and enhanced by the honey. We have paired it up with some Honey Cream Cheese Spread. Its slight tartness works perfectly with the bread. Both of these recipes are delicious on their own. In fact, the spread would be fantastic for bagels.
savour… the buzzing of bees
HONEY APRICOT BREAD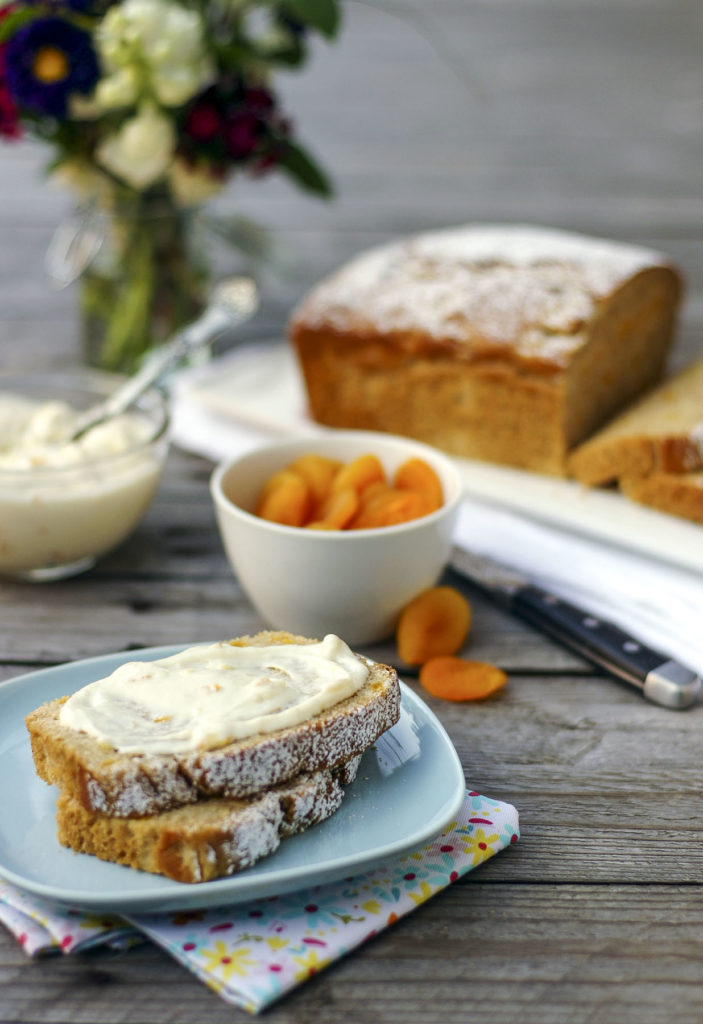 Before you start:
As with many batter breads, the liquid should be added to the dry ingredients and only mixed until the dry ingredients are moistened… and not a second longer.
The measurement for the apricots is before they are soaked.
The ingredients:
For the bread:
3 cups all purpose flour / 380g
1 tablespoon baking powder
1/2 teaspoon salt
1 teaspoon cinnamon
1/4 teaspoon nutmeg
1 1/4 cups milk
1 cup honey
1 egg
2 tablespoons vegetable or canola oil
1 cup dried apricots / 160g
For the spread:
8 ounces softened cream cheese
1/3 cup orange marmalade
2 tablespoons honey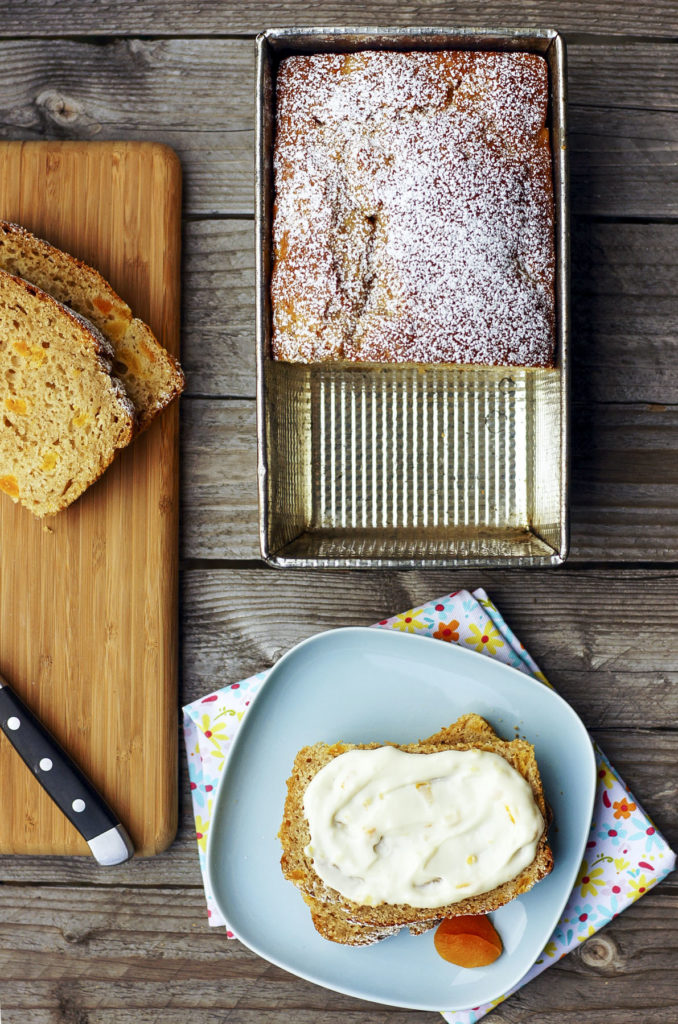 The method:
For the bread:
Chop apricots into small pieces (about 1/4 inch cubes). Place in a bowl and pour very hot water over them. Allow them to soak for 20 to 30 minutes.
Preheat oven to 350˚F.
Lightly grease loaf pan or line with parchment. Set aside.
Sift together flour, baking powder, salt, cinnamon, and nutmeg in a bowl. Whisk to mix together thoroughly.
In a separate bowl whisk together egg, milk, honey, and oil. Pour over dry ingredients. Mix just until dry ingredients are moistened.  
Drain apricots and gently fold into batter.
Immediately pour batter into prepared loaf pan and bake for 60-70 minutes.
Remove and allow to cool completely before serving.
For the spread:
Beat cream cheese until smooth and fluffy.
Add marmalade and honey. Whisk until well blended.
Store in refrigerator.