My years in San Antonio were filled with wonderful memories. My wife and I bought our first house there and had our second son. The area is steeped in culture and history… and there is no shortage of food. If you are a tex-mex fan you are in luck.
One of our favorite discoveries there was Copas de Frutas (fruit cup). Within 5 miles of our home, there were three fruterias where they sold fruit cup, impossibly good fruit popsicles (paletas), and fruit-flavored waters (Aguas Frescas). Our favorite was the basic fruit cup, but there were certainly variations available.
The one ingredient that is slightly different here from other recipes you will find is citric acid. This is the stuff that gets added to candy and soft drinks to give it a 'bite'. It is very sour and adds a delightful kick to an already good fruit salad. We used it to mimic the flavor of Lucas, the popular Mexican, sour, powdered candy. You will most likely find it at a specialty supermarket like Whole Foods. Check first in the bulk section.
savour… pucker power
CHILI LIME FRUIT CUP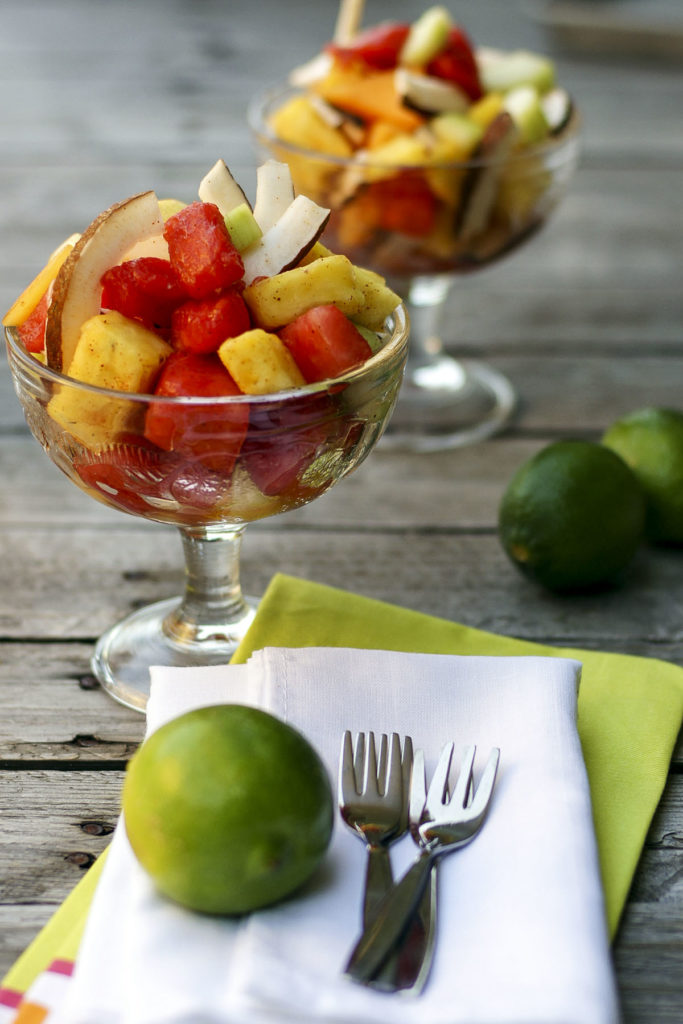 Before you start:
The citric acid may be a bit too sour for some. It is a crucial ingredient, but test your tolerance for it and adjust as necessary.
The coconut may be difficult to manage if you haven't done so before. For best results, pierce the coconut with a sharp, clean object (nail, screwdriver, or awl) and drain the liquid inside. Using a hammer tap around the center until the coconut splits. Use a butter knife to loosen the meat from the shell. Be patient. You will not likely get the entire meat out in one piece. That's fine. Your objective should be to get out some big chunks that you can cut into pieces.
I have heard that heating the coconut loosens the meat from the shell. I have also heard that placing it in the refrigerator for half an hour will work. I have never tried either of these methods, but you may want to consider it.
Your list of fruit may vary. This is a classic version we used to get in San Antonio, but some people use different fruits such as strawberries, mangos, and bananas. Two things I would absolutely NOT leave out are cucumber and coconut. For me, they steal the show.
This recipe makes more spice mixture than you will need. It will keep in an airtight container for several weeks. Save it for your next fruit salad or try it on something else… like popcorn.
The spice mixture will cause the fruit to break down. This is best eaten soon after preparing.
The ingredients:
3 cups watermelon
1 cup cucumber
1 cup pineapple
1 fresh coconut
1 cup cantaloupe
juice of 1 lime
1 tablespoon cayenne pepper
1 tablespoon chili powder
2 tablespoons superfine sugar
2 tablespoons salt
1 ½ tablespoons citric acid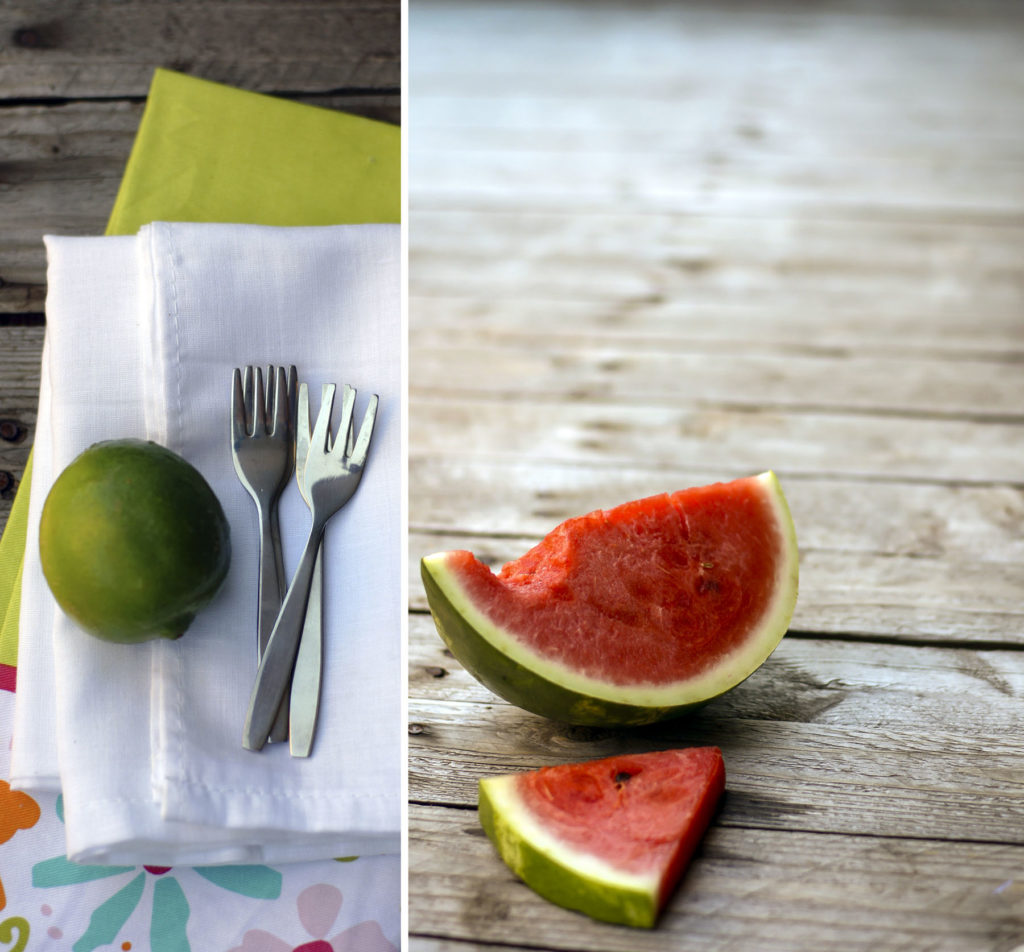 The method:
Whisk together dry ingredients. Set aside.
Cut the fruit into bite-size pieces.
Toss together in a large bowl.
Squeeze lime juice over the entire salad. Toss lightly.
Sprinkle a couple of teaspoons of the dry mixture over fruit salad. Toss lightly.
Serve cold. Store in refrigerator.