I am writing this from my hotel room preparing to leave for Brimfield Market DAY 2. I have loads to share with you and will do so on Monday. There are so many wonderful things to see here. It's no wonder this market has such an incredible reputation.
This week wraps up with a delicious brownie that we made for our TV dinner post. The brownie is wonderful on its own and could certainly be made that way. We topped ours with a peanut praline which could also be made on its own with a slight reduction in the amount of milk. The brownie is not too cakey, not too chewy… right in the middle.
savour… just right
PEANUT PRALINE BROWNIE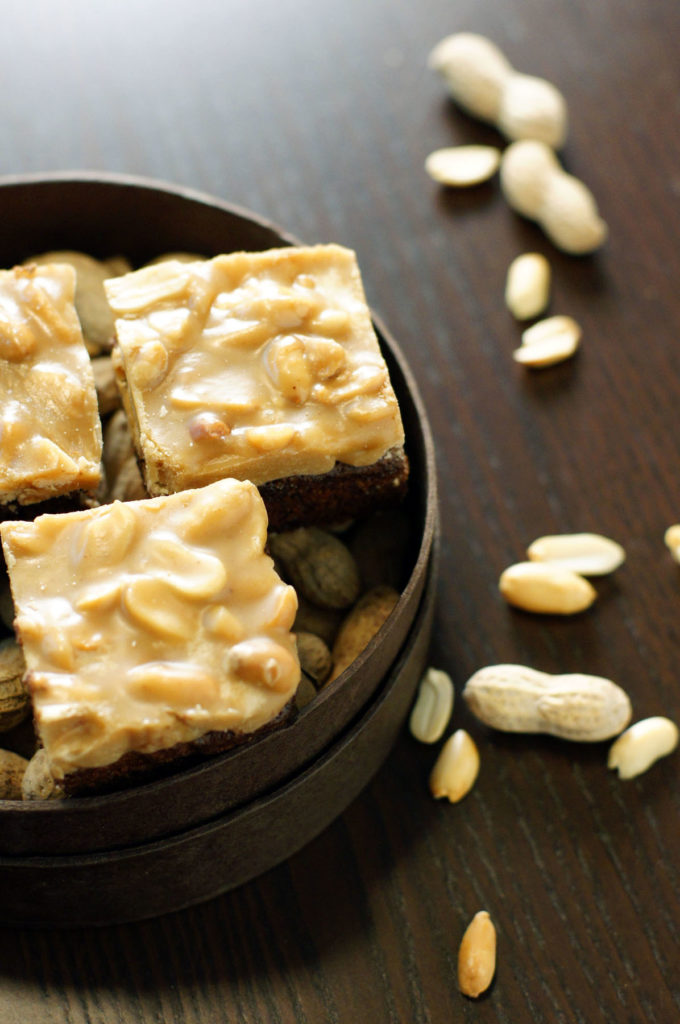 The ingredients:
For the brownie:
½ cup unsalted butter
4 oz. unsweetened chocolate
4 eggs
¼ teaspoon salt
¾ teaspoon vanilla
1 cup flour
For the praline:
1 cup brown sugar
1 cup granulated sugar
2/3 cup evaporated milk
2 tablespoons butter
1 ¼ cup peanuts
¼ teaspoon vanilla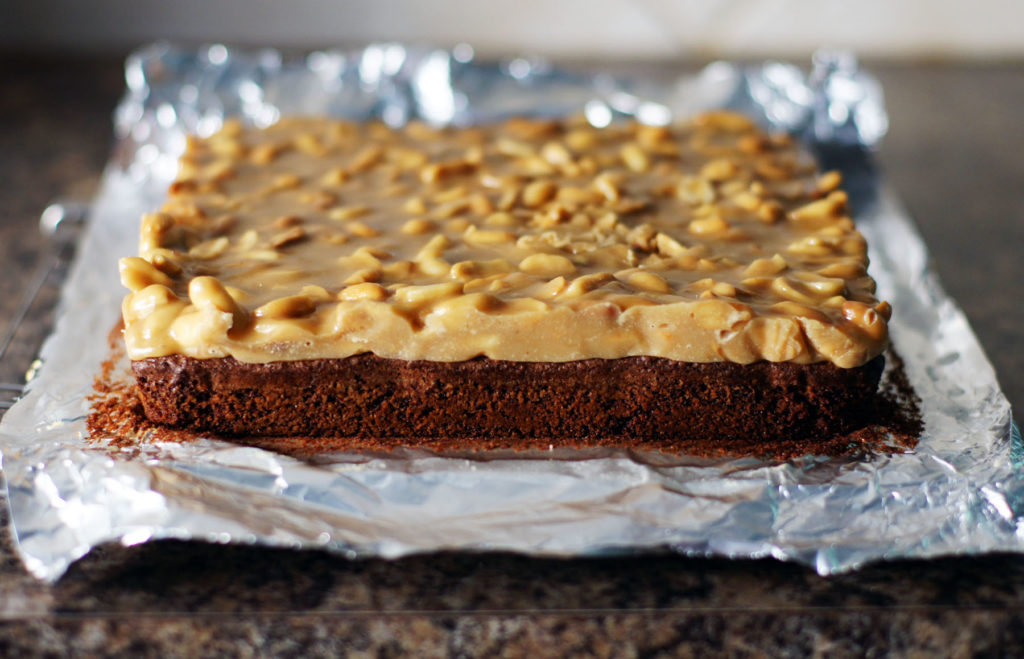 The method:
For the brownie:
Preheat oven to 350˚F.
Line a 9×9 brownie pan with aluminum foil.
Melt the chocolate and butter in a small saucepan. Set aside and allow to cool.
Mix eggs and salt until light and foamy.
Add sugar and vanilla and mix until thick.
Mix in chocolate with just a few quick strokes.
Add flour and mix just until moist.
Pour into the lined pan and bake for 25-30 min.
Allow to cool before adding the topping.
For the praline:
Bring both sugars and milk just to boiling in a heavy pan.
Add butter, peanuts, and vanilla.
Heat to 237˚F without stirring.
Remove from heat and cool for 5 minutes.
Beat with a wooden spoon until the mixture thickens.
Pour over brownies and spread out evenly.