Today we have a quick post to get you ready for Thanksgiving. Beyond the usual Turkey Day fare, some will be looking for the snack food to pop while they watch a little football. We have the perfect solution. We call them firecrackers (mostly because we make them fairly hot), but you can call them whatever you wish.
savour… first and ten
FIRECRACKERS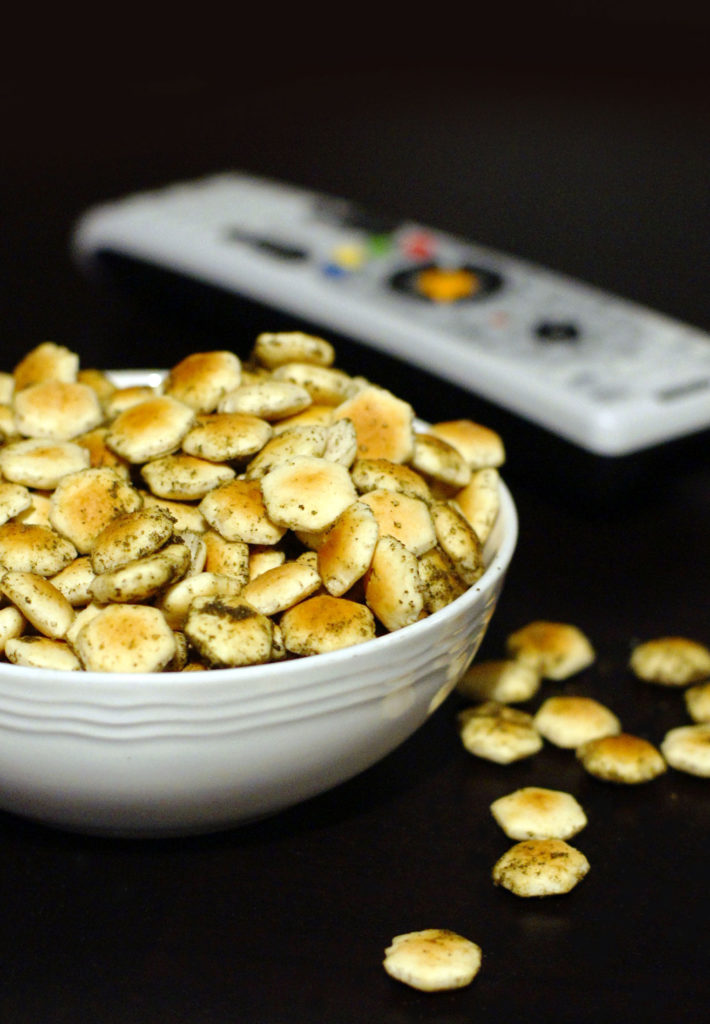 Before you start:
We used oyster crackers here, but we often make these with mini saltines. Be sure to adjust your salt accordingly.
The amount of red pepper flakes here will still be fairly mild. Add or subtract to suit your taste.
The ingredients:
1 package oyster crackers or mini saltines
2 tablespoons Italian seasoning
1/2 teaspoon garlic powder
1/4 teaspoon crushed red pepper flakes
1/4 – 1/2 teaspoon kosher salt
The method:
Crush or grind all spices & salt together until well mixed or becomes almost powder (use a spice grinder or mortar/pestle).
Single-layer plain crackers on a baking sheet & spray liberally with vegetable spray.
Sprinkle herb mixture over crackers then toss lightly.