Most big family gatherings that involve dinner include the kid table. You probably remember sitting at one and anxiously awaiting the day you would graduate to the grown-up table. This table, removed from adults and adult conversation, was seldom very exciting.
Strangely, as soon as I became a real grown-up I realized that the kid table was much more appealing. The company there is far more interesting. The only thing that was missing was something to keep us occupied. We have included a few things here to help make your kid table more fun. The napkin ring could easily be used for an adult table with a more casual feel, too.
savour… family feasts
KID TABLE PRINTABLES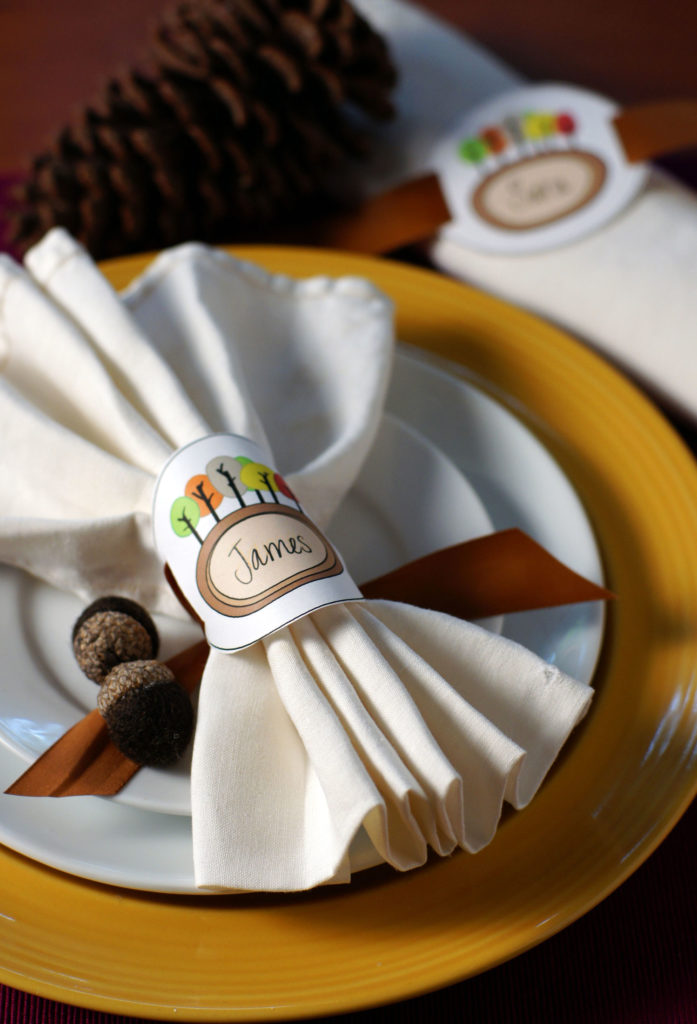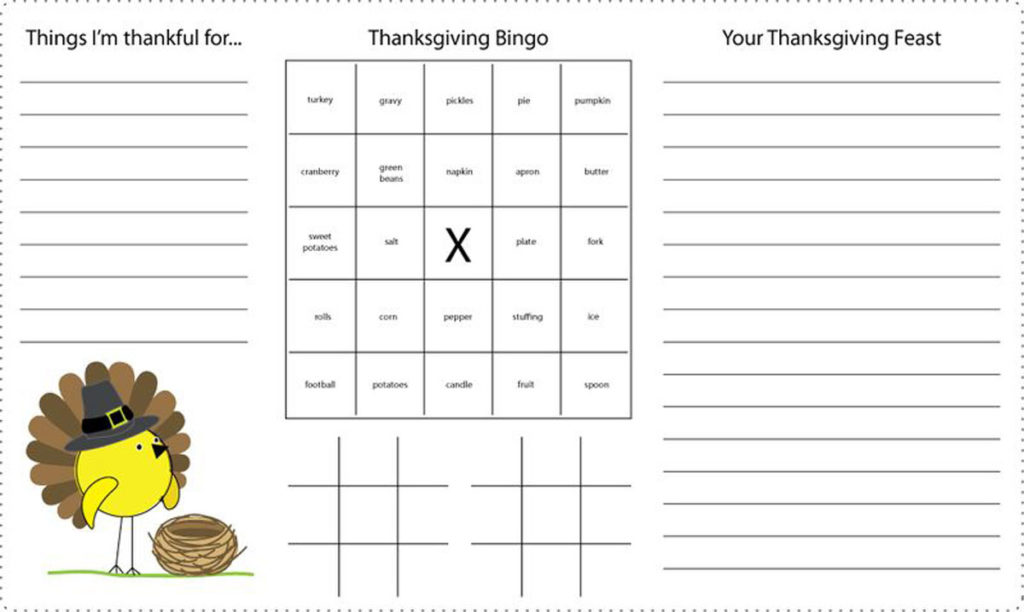 The napkin ring printables are formatted for 8.5×11 paper. We simply sliced down the lines on the sides with a craft knife and ran some ribbon through it. We tied it off on the back and let the ends hang.
To make them a bit more sturdy, you might consider printing the napkin rings on white cardstock.
The placemat is formatted for 8.5 x 14 paper.
Play the bingo game by marking off the boxes with a crayon or a dry bean. Everyone marks the item as they see it during the event. The first one to make a bingo wins. Feel free to come up with your own rules.
The 'Your Thanksgiving Feast' game is for word fun. See how many words you can make using only the letters in the phrase. As a bonus, the person who finds the word with the most letters gets extra points.
We've also included a spot for a couple of quick games of tic-tac-toe and a spot to list some things that make us thankful. Have the kids share some of the things they have listed.