There is so much to love about Thanksgiving. We all have our food favorites, whether it is dressing or mashed potatoes, cranberry sauce or your mom's green bean casserole. But one thing is universal… bread. For me, that has always meant these cloverleaf rolls.
As a boy, I would watch my mom and aunt make these by pushing the tiny pieces of dough through a well-greased circle they made from their index finger and thumb and pinching the bottoms off. I take a little different approach, but the result is the same… light fluffy rolls that pull apart for easy eating.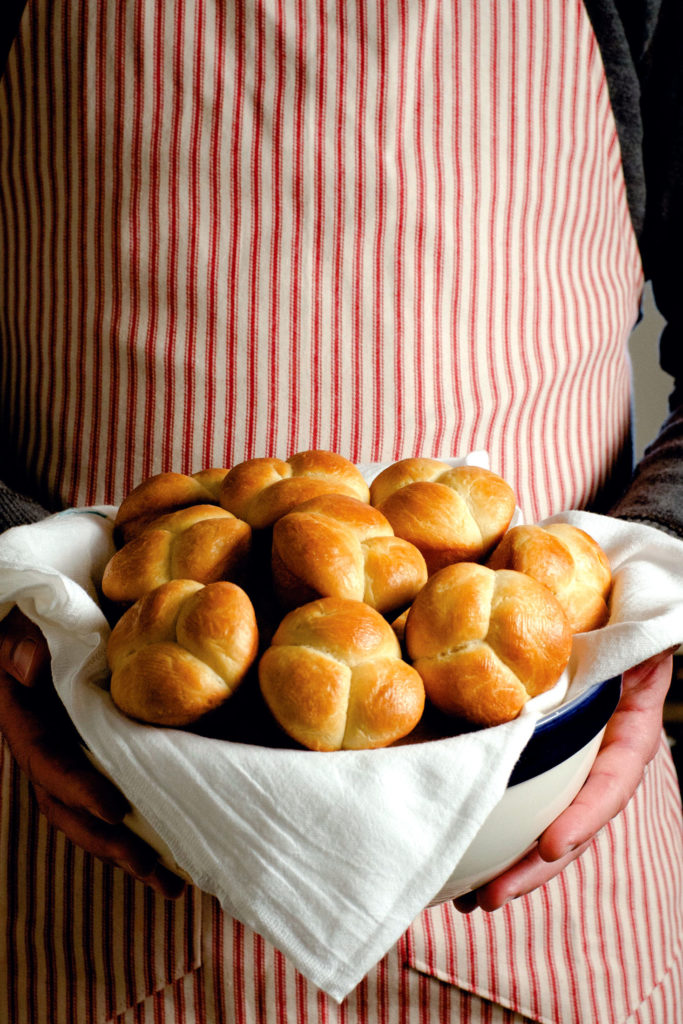 CLOVERLEAF ROLLS
Before you start:
The temperature of the water matters. For best results, use an instant-read thermometer to get the water between 110˚F and 115˚F. If the water is too cold or hot, the yeast may not activate.
The ingredients:
1 cup milk
2 tablespoon unsalted butter, softened
1 tablespoon sugar
1 teaspoon salt
2 tablespoons lukewarm water
2 1/4 teaspoons active dry yeast
1 large egg
3 1/4 to 3 1/2 cups all purpose flour
1 1/2 tablespoons unsalted butter, melted
The method:
Heat milk in a small saucepan to about 110˚F. Add softened butter, sugar, and salt. Stir until sugar is dissolved. Remove from heat.
In a large bowl, place yeast and warm water. Let yeast rest for five minutes to fully dissolve and activate.
Add milk mixture to the yeast. Add egg and beat to fully incorporate.
Stir in about half of the flour. On a lightly floured surface, begin kneading in the remaining flour just until a workable dough is formed. You may not need all of the flour.
Place the dough in a lightly oiled bowl and cover with plastic wrap. Cover the plastic wrap with a towel and place the bowl in a warm place to rise. It should rise until it has doubled in volume (typically about an hour).
Lightly greased two muffin tins and set aside.
When the dough has doubled, punch it down and divide it into 24 equal parts. Divide each part into three small parts and roll each of the parts into tiny balls. Place three balls into each of the muffin tin dividers. Brush the tops of each roll with melted butter. Cover with a tea towel and let the dough rise again in a warm place until doubled in volume (typically about 30 minutes).
Preheat oven to 425˚F.
When rolls have doubled in volume, bake in the oven until golden brown (about 15 minutes). Remove from the oven and brush with more butter, if desired, while hot.