Winter can be dreary. Fortunately, markets are dotted with the bright colors of citrus to cheer things up a bit and remind us of the promise of spring. This week we take advantage of the bounty to make our treat of the week… Citrus Zingers. The base of this recipe is a basic sugar cookie, but we have added just enough to give it plenty of individuality.
If you don't over bake these the result will be a perfect combination of slightly crispy edges, soft center, sweet citrusy taste with a punch of sour. The sour is provided by the addition of citric acid. Look for it in specialty markets or natural food stores. Our recipe has just enough to send the message. If you like things a bit more punchy, increase the citric acid slightly.
savour… pucker power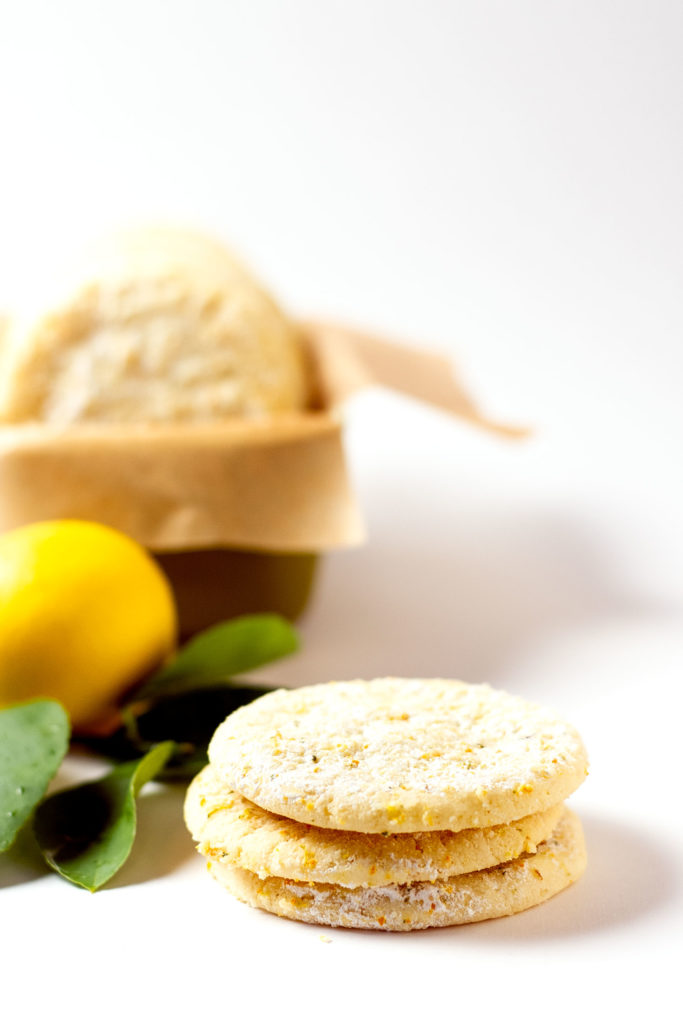 CITRUS ZINGERS
Before you start:
Watch the cookies closely at the 12 minute mark to make sure you do not over bake. They should be very lightly browned around the edges.
The citric acid can be omitted, but the cookies will not have the same zingy appeal.
The ingredients:
3/4 cup unsalted butter, at room temperature
1 cup sugar
1 egg
1/2 teaspoon lemon extract
1/2 teaspoon orange extract
2 cups flour
1 1/2 teaspoons baking powder
1/2 teaspoon baking soda
zest of 1 lemon, lime, and orange
3/4 cup confectioners' sugar
1 1/2 teaspoons citric acid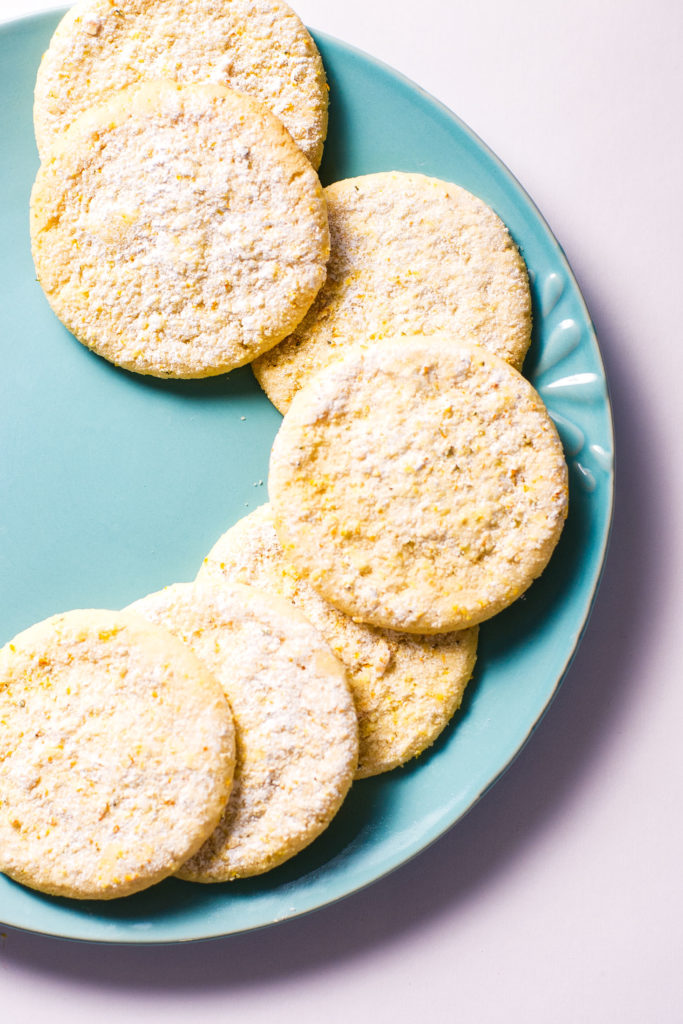 The method:
Preheat oven to 350˚F. Line two baking sheets with parchment paper. Set aside. Place confectioners' sugar, 1/2 teaspoon of each zest, and citric acid in a shallow bowl. Stir with a fork and set aside.
Place butter in a medium bowl and beat until smooth (about 30-45 seconds). Add sugar and cream until light and fluffy (about 2 minutes).
Add egg and extracts and mix to fully incorporate.
Add dry ingredients and remaining zest. Mix just until incorporated. Do not over mix.
Using a medium cookie scoop, make 24 dough balls. Roll each ball between your palms and then in confectioners' sugar just to coat. Place 12 on each tray. Using the bottom of a glass, press the dough balls down slightly until they are 2 – 2 1/2 inches in diameter.
Bake for 12-15 minutes or until very lightly browned on the edges. Allow cooling for 3 minutes on the tray before moving to a wire cooling rack.
When cookies have cooled enough to handle, but are still warm, press the tops of each cookie into the confectioners' sugar mixture. Repeat. Cool completely on a wire rack. Store in an airtight container.