Now that the smoke has cleared you may be thinking of how to thank some folks. Whether it is for holiday thoughtfulness or something else, you will want your 'thank you' to stand out from the crowd. This clever approach should do the trick.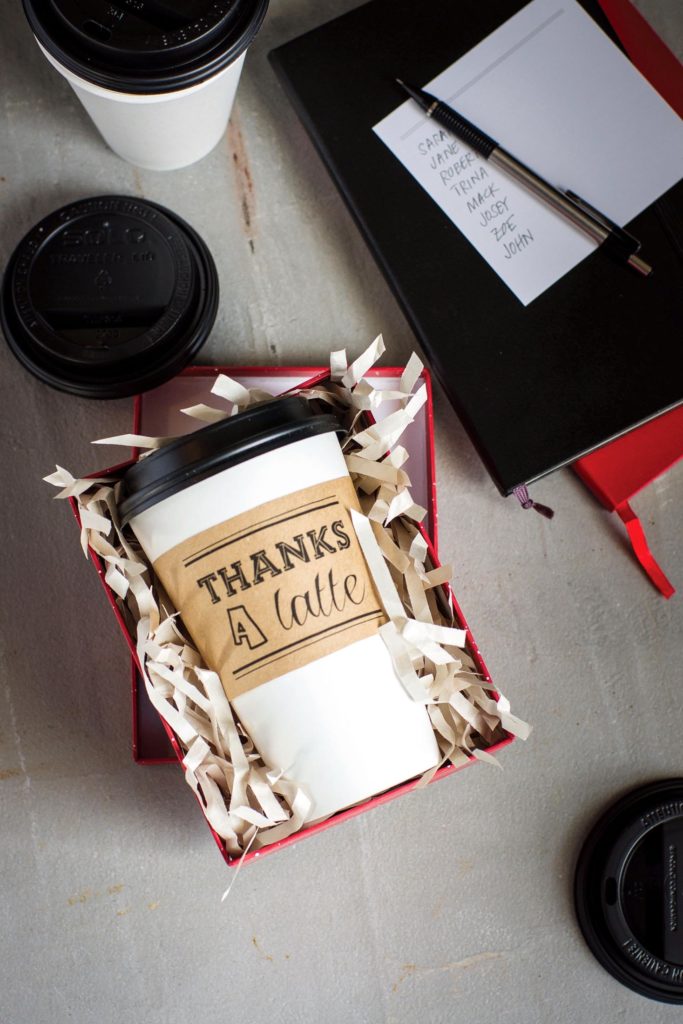 THANKS A 'LATTE' CUP WRAPPER
Before you start:
We used standard 'to go' cups we found at our local supermarket (Solo brand).
We used heavy brown craft paper, but you could substitute that for any paper you wish. I would just be sure to stick with card stock weight, at least.
Adding the coffee beans is optional, but will add an extra element of surprise that won't soon be forgotten.
You will need:
paper 'to go' cups
card stock or heavy craft paper
the template
shredded paper
coffee shop gift card
scissors
glue stick or double sided tape
coffee beans (optional)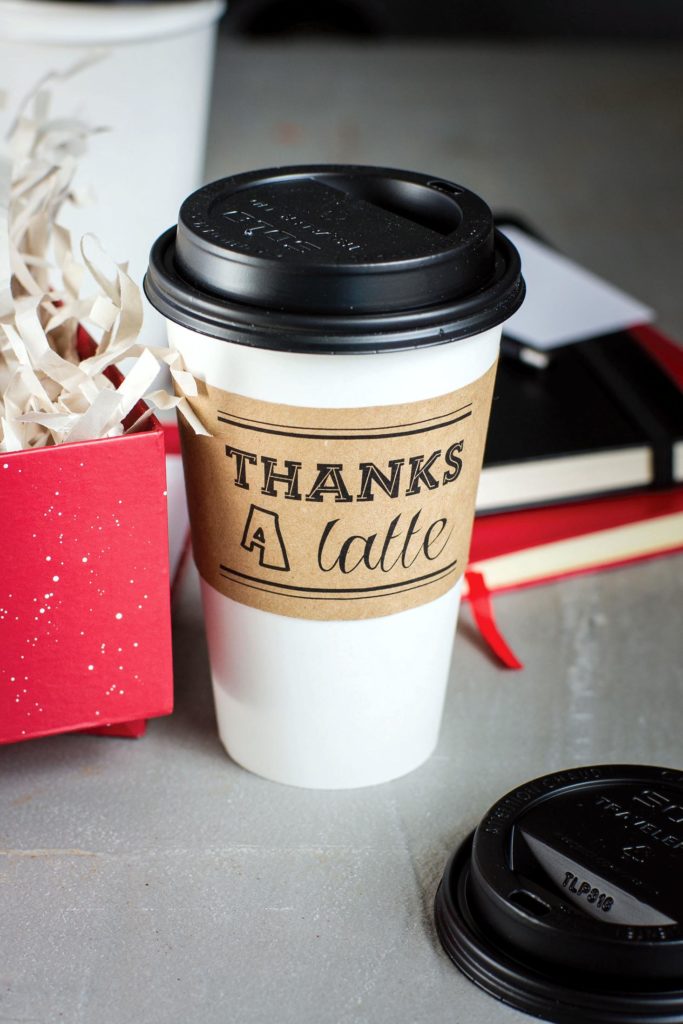 The steps:
Click and print the attached template on card stock. Cut the template out inside the black lines with scissors.
Apply glue stick to the space between the dotted line and the right edge of the cutout. Bring the opposite side around to overlap the glue making the cup holder. Weigh it down until dry if necessary. Place the cup holder on the cup.
Fill the coffee cup about two-thirds full with shredded paper. Add the gift card and fill in as needed with paper shreds to hold it upright. Sprinkle in a few coffee beans if desired.
Place the lid on the cup. Deliver as is, or wrap it up in a small box.