Rejoice, pizza lovers! It's pizza week on NoshOn.It. A bunch of us gathered together to come up with creative pizza recipes you can make at home. If you've been following along here for a while you know how much I love pizza and, well, pretty much any Mediterranean food. For my part of the fun, I decided to combine two of my favorite things, pizza and gyros. Simply put… winner.
But don't stop here. Be sure to check out some of the other recipes like Prosciutto, Burrata, and Pistachio Pizza over at Foodness Gracious or Deep Dish Apple Pie Pizza at Cannella Vita. I can't wait to try those.
For our pizza, we used our standard pizza dough recipe, but you can purchase pre-made dough in the freezer section of many specialty supermarkets.. The truth is I already had some made and frozen. In fact, when I make pizza dough, I always make extra and put it in the freezer. It lasts for months. If making pizza at home is new to you, be sure to check out our post on The Right Tools: Making Pizza.
GYRO PIZZA
Before you start:
Gyro meat has a distinct flavor. If you cannot find it at your supermarket, check specialty supermarkets or a middle eastern grocer. Also, some middle eastern restaurants will sell it by the pound.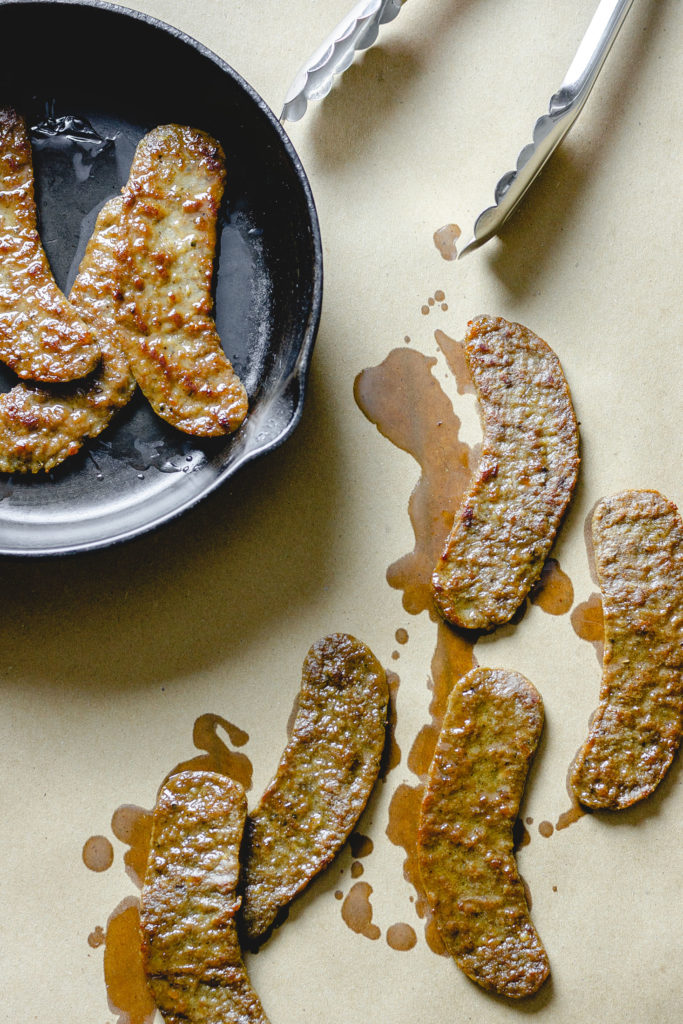 The ingredients:
1 pizza dough
pizza sauce of your choice
2 teaspoons dried oregano
4 slices gyro meat, cut into 1/2″ strips
1/4 cup kalamata olives, pitted and halved
1/4 cup red onion / diced small
1 1/4 cups shredded Italian blend cheese
1/3 cup cucumber, diced small
1/3 cup fresh tomato, diced small
1/4 cup feta, crumbled
olive oil
The method:
Preheat oven to 450°F.
Roll or toss your crust to about 14″ in diameter. Cover the crust with a thin layer of sauce to within 1 inch of the edge. Sprinkle sauce with oregano. Evenly distribute gyro meat, olives, and onion over the sauce. Cover the toppings with shredded cheese blend.
Using a pizza peel, gently slide the pizza into the oven. Bake on a pizza stone on the bottom of the oven for 6-8 minutes. Remove the pizza and immediately brush the crust with olive oil. Let cool slightly.
Evenly distribute tomato, cucumber, and feta over the pizza. Drizzle tzaziki sauce over the top of the pizza. Cut and serve.