Fire up the coals and grab your tongs. It's grilling season, people, and not a moment too soon. There is something about grilling that takes the formality out of dinners and gets everyone huddled on the patio with a beer in hand or sangria close by.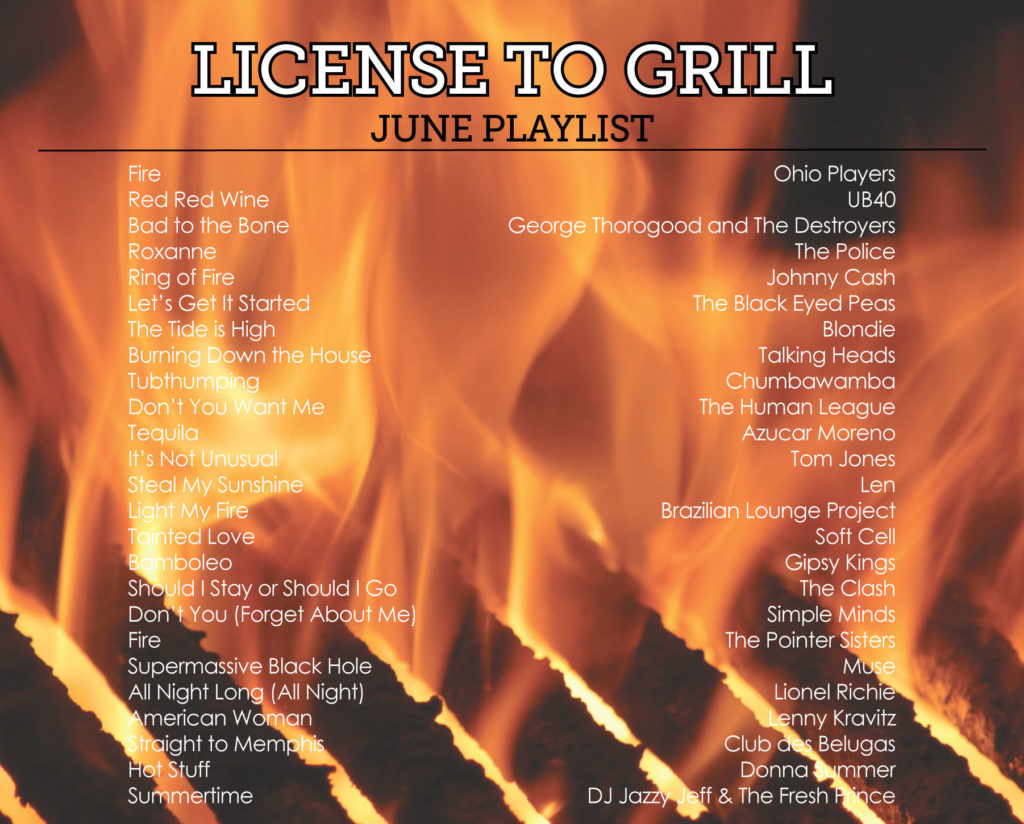 And nothing will round out the fun more than some tunes for background music or to get everyone singing and maybe even dancing. Our playlist this month was designed with that in mind. There are some laid back tracks, some very lively ones, and a few that will bring out the crooner in the crowd. (Bonus: we even threw in a little Tom Jones in case anyone wants to showcase their best "Carlton").
Listen here if you like with the embedded player or head on over to Spotify and follow this playlist and our others for updates. We will be working on the existing lists this month and creating even more over the coming months for a full library, hand-picked just for you.