Ah, 2015… that was a good year.
As this chapter comes to a close, we prepare to celebrate all it entailed, and all that is to come in the New Year. Raising a glass is requisite, and it usually involves champagne. This year bring a little flavor to your bubbly with a champagne cocktail.
This Ginger Pear Champagne does the trick with plenty of flavor, lots of bubbles, and a little kick. Add a slice of fresh pear for a fresh garnish.
savour… tiny bubbles
GINGER PEAR CHAMPAGNE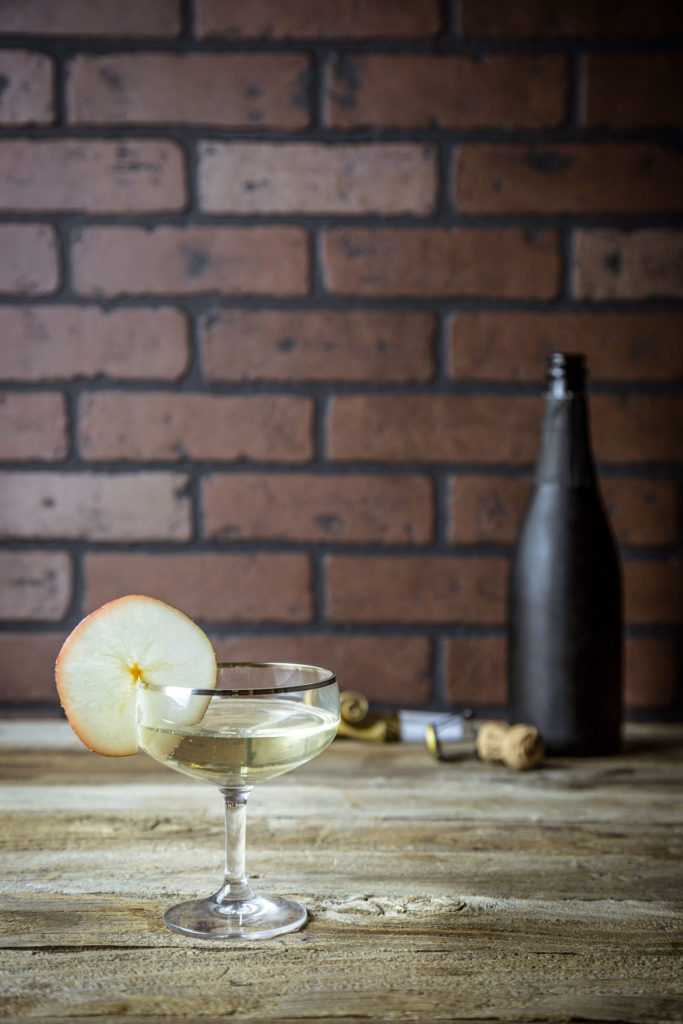 The ingredients:
1 ounce ginger liqueur
1 ounce pear vodka
2 ounces champagne
ice
juice of one lime
pear slice garnish
The method:
Prepare pear garnish by tossing thin slices of pear in lime juice to prevent oxidation. Set aside.
Pour ginger liqueur and pear vodka into a cocktail shaker filled halfway with ice. Shake until jet cold.
Add champagne and pear garnish. Serve chilled.