This monthly letter from the editor is brought to you by the letter A (for apple) and the number 9. August was an exciting month for Today's Nest. We are back in full swing and busy with several projects, including content for the remainder of the year, finishing our upcoming tapas book, and a special project planned for the end of the year. Things in Paris have returned to normal, whatever that means now. That is to say, everyone has returned from vacation and the children have returned to school. The COVID-19 crisis has not really improved. Masks are obligatory everywhere, but at least we have not returned to confinement. I suppose it's a small price to pay.
HOT LAUNCH
Thank you all for your tremendous support last month with the relaunch of Today's Nest. The response was better than I imagined. I really appreciate all of you who contacted me directly to share your thoughts and support. While the site is new and improved, it is just the beginning. There are many new things in store for you. We hope you will continue to visit regularly and share it with those you think might be interested.
FRENCH LESSONS
I've been living in Paris for about a year and a half now and I've learned a few things. Mostly, I love everything about being here, but to be clear, everything is not baguettes and bonbons. I don't have anything shocking to report, but there are real differences that must be managed to transition between cultures.
#1. There are real cultural differences. I couldn't possibly list all of them here, but there are a few that really stand out. For example, a very large percentage of Parisians disappear for the entire month of August for vacation. It's expected and kind of nice… unless you need someone to help you with something. Don't count on any real service until September.
Also, the French eat dinner way later than we do in the US. I actually like this, except that there is a restaurant on the street level of my building and I can usually hear people still clinking glasses and laughing while I'm getting ready for bed.
Service is not the same. For better or worse, we have gotten accustomed to super-fast everything in the US. That will not happen here. There's no use stressing over it, either, because everyone here is perfectly comfortable with it.
#2. American foods are not sold everywhere. You can find some supermarkets with small American sections and, of course, some American brands or 'French-similies' of your favorites, but it doesn't work for everything. For example, try finding graham crackers or dill pickles here… forget about it. Root beer, no way. Jolly Ranchers… OK, I might be saying too much about myself, but you get the idea.
#3. If you love, love, LOVE yogurt, you're in luck. I never saw so much yogurt in one place. In nearly every supermarket there is an enormous section dedicated to yogurt. By that, I mean like 3 or 4 times the space for yogurt as for toilet paper.
#4. Ignore everything you've heard about Franco-American relations. No, they are not rude. No, they do not hate Americans. I have met so many wonderfully kind French people since I arrived here. I guess it is about your perception and how you engage with people that makes the difference. At the root, we are all just people trying to do the best we can and make meaningful connections with other people.
DISCOVERIES
This month we are welcoming autumn with some of my favorite dishes. We start with a round-up of our top apple recipes including the Apple Mojito. This cocktail recipe is one of our most shared recipes. Our food lineup continues with basic homemade Vanilla Pudding and Quiche Lorraine. For your quiche and, well, just to get ready for fall pie baking, be sure to check out our article on Pie Crust. I have used this recipe for decades, and I guarantee you will love it.
In lifestyle this month, we are focusing on the changing dynamic of working and schooling at home. From creating an office/fitness space to setting up a productive virtual, home school zone, we have you covered with tips and tricks for making the most of our current set of circumstances.
Our travel section is a mixed bag this month with information on passports ( Why You Might Want a Second Passport), What to See in the 1st Arrondissement of Paris, and a look at a very interesting, where's Waldo-like, street artist.
This month I will be traveling to the south of France to get inspired, meet some artisans and food/beverage professionals, and breathe in the fresh, salty, sea air. Look forward to several articles in October regarding that. In the meantime, check out what's new at the Nest and let us know what you think.
Nest wishes,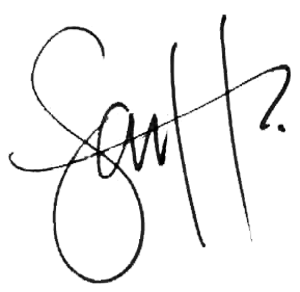 Sam Henderson
Editor-in-chief

Savour Imagery
BumbleFish Creative