With Thanksgiving just a week away, I thought it might be a good time to cover a few holiday tips. You probably already have your meal planned… at least in your head. Depending on your family traditions, there might be a few other things you need to finalize.
Traditions play an important part in family life. While it is fun to shake things up sometimes, there is something to be said for being able to depend on certain traditions. As a boy, we would go around the table before our Thanksgiving prayer and everyone would tell one thing from the past year for which they were thankful. I have carried that tradition on with my own family. Whatever your traditions are, be sure to repeat them year after year. These are the things that will create lasting memories for your family.
savour… traditions
THANKSGIVING ROUNDUP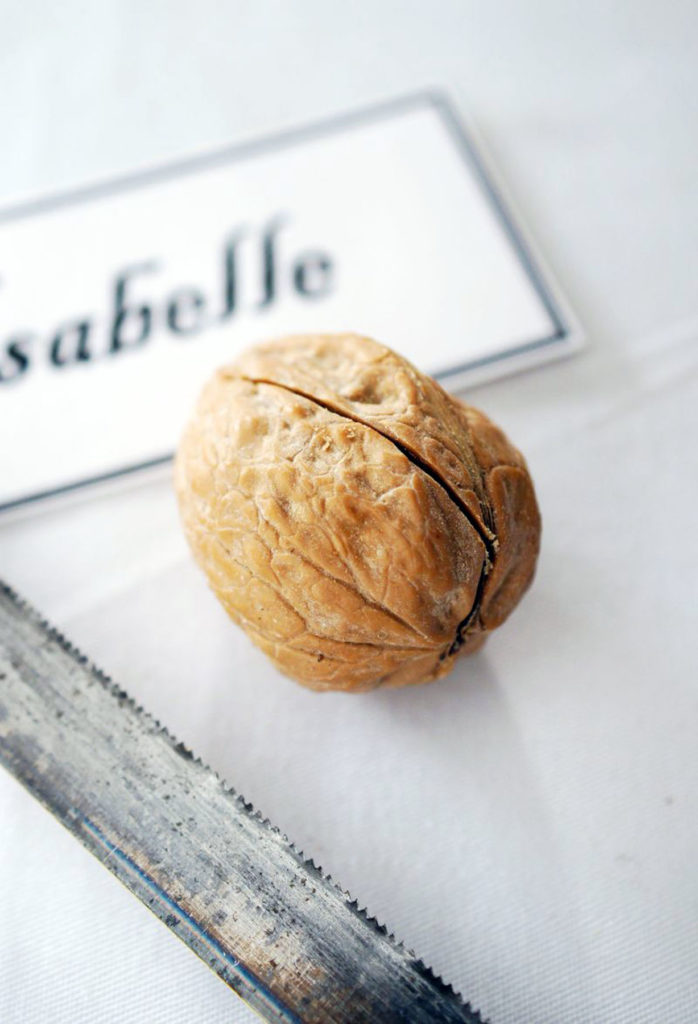 To make the walnut place card holder:
Choose walnuts of the same size.
Roll the walnuts a little at a time until they find a comfortable resting position. The seam of the shell should not be right in the center of the top.
Using a hacksaw, begin sawing a slit in the top. Be sure to go slowly and exert the force going forward. Make the slit somewhere between 1/8 and 1/4 inch deep at its deepest point.
Insert your card with the seam of the shell behind it.
Note: I made the card with Microsoft Word using text boxes and BlackAdder font. Experiment and find a style that suits you.
To make the Thanksgiving Luminaries: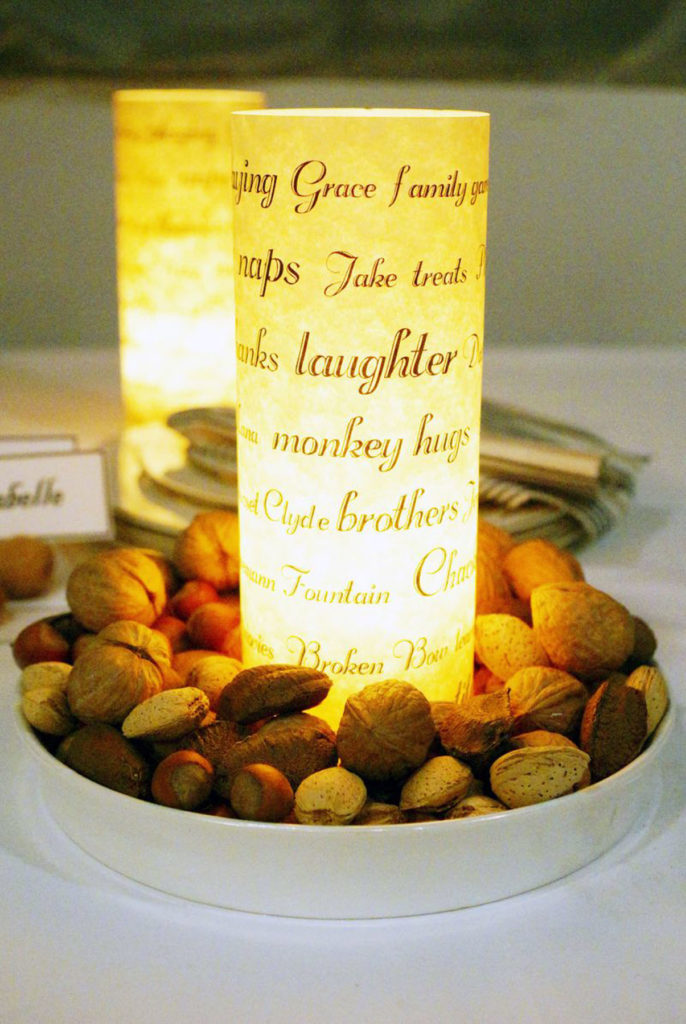 Purchase some writing parchment.
Cut it to 8.5" x 11" if necessary.
Using the word processing application of your choice, set the margins to the lowest it will allow for printing.
Use landscape orientation and start typing. List things like family member names, places you love, activities, and be sure to include several variations of the word "thanks".
Choose a font that appeals to you. I like to use a "scripty" type for this project, but you may prefer something else.
Move the words around to suit your taste and change the font size on several of them. Use a variety of font sizes.
Using double-sided tape connect the two short ends.
Place a candle in a votive tall enough to shield the flame.
Place the luminary over the votive after lighting the candle.
Tips: 1) Get your family's input on what words to use. 2) Consider making one for each family member and use it for the Thanksgiving table. 3) Make as many as will fit across your mantle for a big impact.
More stuff to get ready for the day:
Get out the board games for everyone to play.
Make a list of cooking activities that you can enlist others to do.
Start a "last minute" shopping list and keep it handy… don't forget to buy extra ice.
Make sure you have snacks on hand besides the meal for those football watchers in your house.
Have your place cards made in advance if you are using them.
Make food ahead of time if possible.
Don't be afraid to ask for help.
Get your "special" dishes down and wash before the big day.
Have your linens cleaned and pressed if necessary.