The perfect treat is often just a few ingredients and an hour away. Such is the case with this week's treat. It is so simple to make and the perfect accompaniment to breakfast or afternoon tea.
Lemon and lavender taste divine together and the sweet, tart icing adds a wonderful finishing touch. The cake is moist and fork-worthy. Make it anytime or save it for Easter or your spring brunch.
savour… the perfect treat
LEMON LAVENDER POUND CAKE
Before you start:
Err on the side of a little undercooked. If you bake for too long you will still end up with a delicious dish, but it will be drier than it should be.
You may need a little more confectioners' sugar for the icing than specified here depending on the amount of juice your lemon yields. The average is somewhere between 1.5 and 1.75 ounces. Add enough sugar to get the consistency of thick school glue.
The ingredients:
For the cake:
1 cup self rising flour / 175g
3/4 cup sugar / 150g
11 tablespoons unsalted butter / 150g , at room temperature
3 eggs, beaten
zest of two lemons
1 teaspoon lavender
pinch salt
For the icing:
juice of one lemon
1 1/2 cups confectioners' sugar / 170g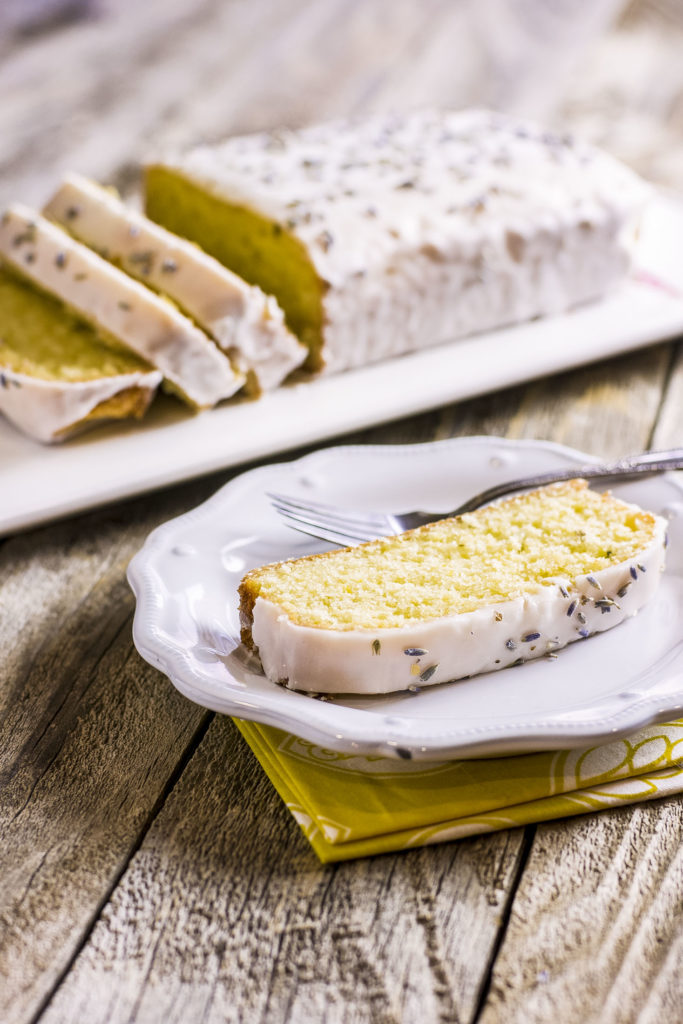 The method:
Preheat oven to 350°F. Line a loaf pan with parchment paper.
Sift flour and set aside. Add sugar and butter to a mixing bowl and beat on medium-high speed until light and fluffy (2-3 minutes). Add eggs, zest, lavender, and salt. Beat until well combined. 
Add flour a quarter at a time mixing just until moistened.
Pour batter into lined loaf pan and smooth out the top with a rubber spatula.
Bake for 35-40 minutes. Check at 35 minutes with a toothpick. It should be clean with just a little moisture left behind when removed.
Cool completely on a wire rack.
While the cake is cooling, mix lemon juice and sugar together. Stir until you get a good icing consistency. Pour icing over cooled cake and sprinkle with lavender, if desired. Store in an airtight container to retain moisture.