As a food photographer and food and drink enthusiast, I believe fresh is best. However, I cannot deny that there are some things I keep in the freezer to use long after their season is over. Cherries is one of those things. National Cherries Jubilee Day is coming up later this week and I wanted to make something a bit unexpected to celebrate. Unfortunately, cherry season is long gone so I had to resort to using frozen ones.
The drink incorporates all of the best flavors of cherries jubilee with the inclusion of brandy and vanilla vodka. I used lemon juice here, but some cherries jubilee recipes call for orange. Feel free to substitute if you prefer that.
The drink is sweet and slightly tart with an undertone of vanilla. The color is rich and the flavor is distinctly cherry.
savour... extended seasons
CHERRIES JUBILEE COCKTAIL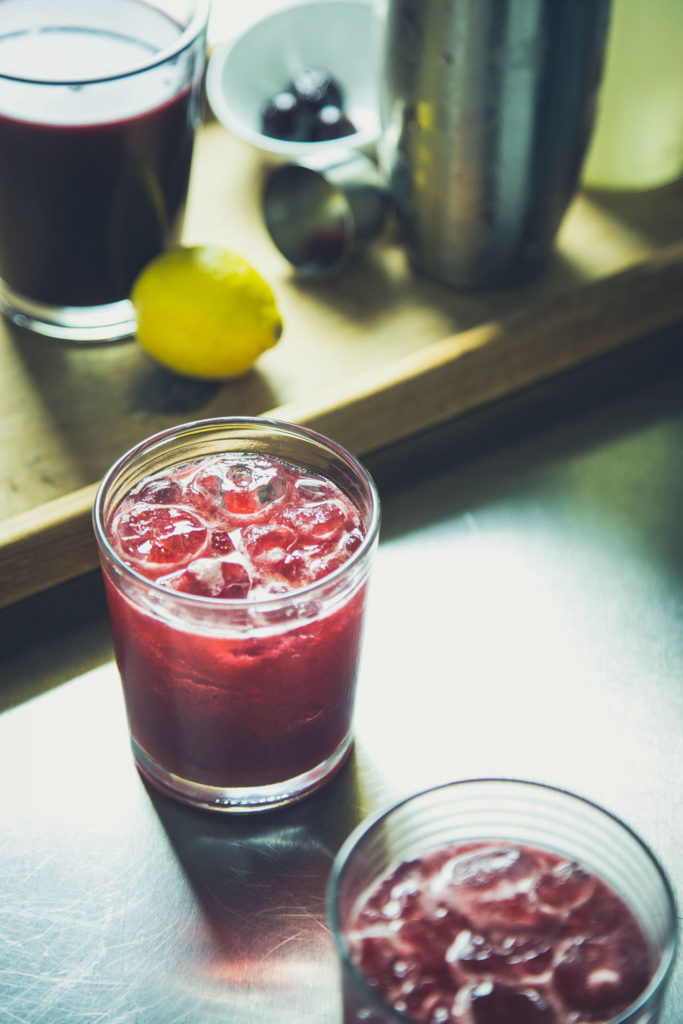 Before you start:
The syrup has many applications. If you want to use it on ice cream or other desserts, forego the additional water and keep it thicker. Place it in an airtight container. It will keep in the refrigerator for a week or two.
Nothing gets the flambé treatment here. The brown sugar adds a bit of a caramelized flavor.
The ingredients:
For the drink:
1 ounce vanilla vodka
1½ ounces brandy
½ ounce fresh lemon juice
2½ ounces cherry syrup (recipe follows)
dash orange bitters
ice
For the syrup:
2 cups fresh or frozen cherries
½ cup light brown sugar (not packed)
¼ cup water + enough to make 2 cups
The method: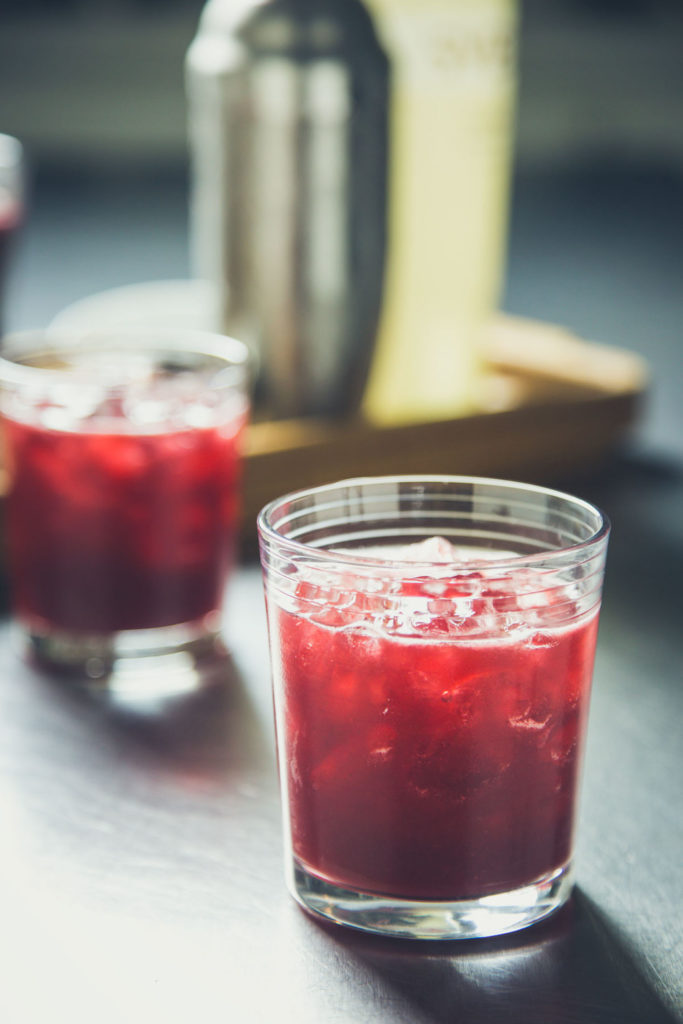 For the drink:
Add a few drops of vanilla vodka to a glass. Swirl to completely coat the inside. Pour out any excess. Fill the glass with ice.
Fill a cocktail shaker halfway with ice. Add all drink ingredients. Shake until jet cold. Strain drink into a glass.
Garnish with a fresh cherry, if desired.
For the syrup:
Place cherries, sugar, and ¼ cup water in a small saucepan. Bring to a boil over medium heat. Reduce heat to a simmer and continue cooking until cherries are plump and liquid has thickened (about 7 minutes).
Remove from the heat and place in a food processor or blender. Blitz until smooth. Strain puree through a fine-mesh strainer and discard solids.
Pour liquid into a measuring cup and add enough water to make 2 cups. Cool completely before using it.