Spring has officially bloomed and despite some nasty weather around the US, the air is filled with twittering birds and floral fragrance. It won't be long before spring gives way to summer. We thought this might be the right time to celebrate a bit of what spring has to offer in terms of color.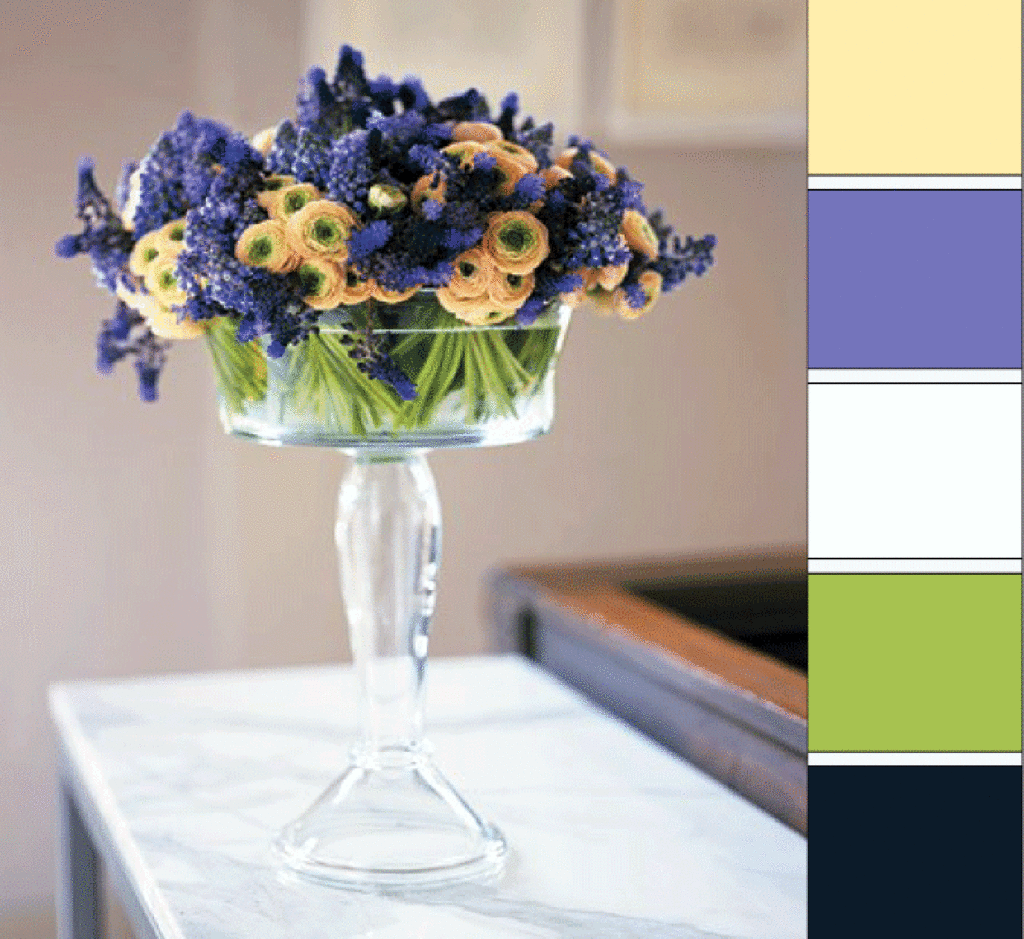 We have chosen 5 spring-themed pictures from around the web and pulled some color combinations directly from the images. This first table setting photograph is from www.stylemepretty.com. What a nice place to sit for a meal. The colors are so sunny. How might you use them?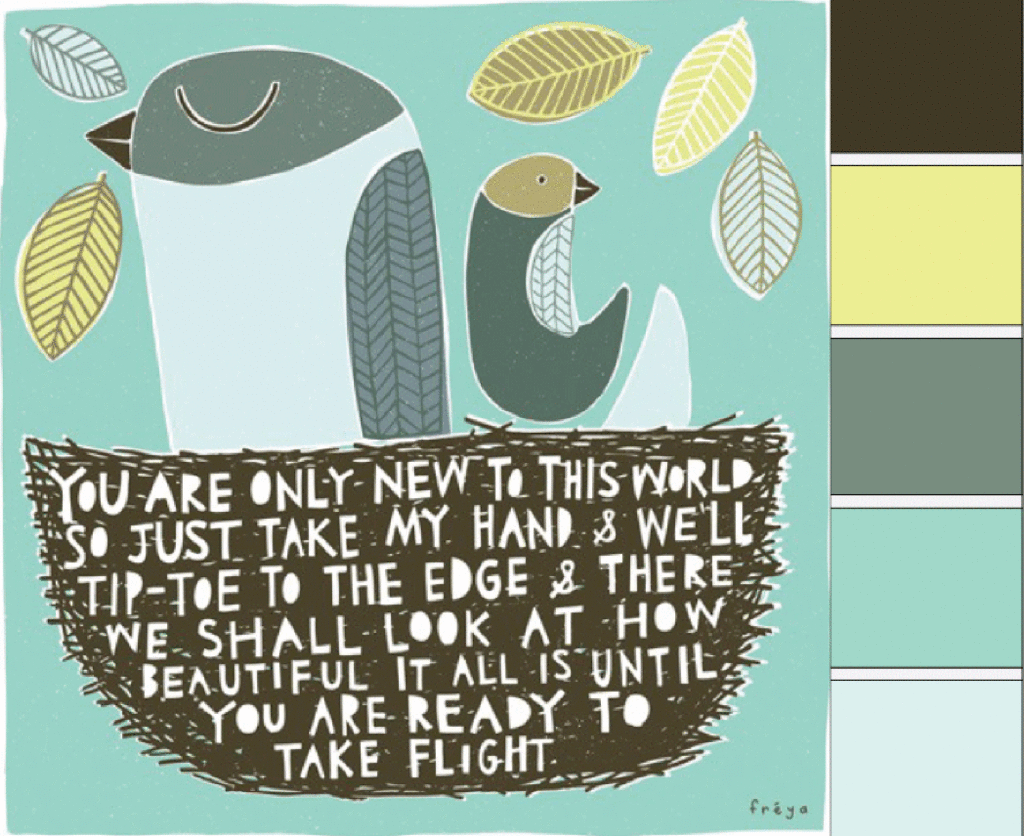 Beyond the subtle muted palette of this art from www.freya-art.com, the message is sweet and completely spring. Spring colors do not necessarily mean pastels. This is a wonderful example.
savour… a colorful life
SPRING COLOR STORIES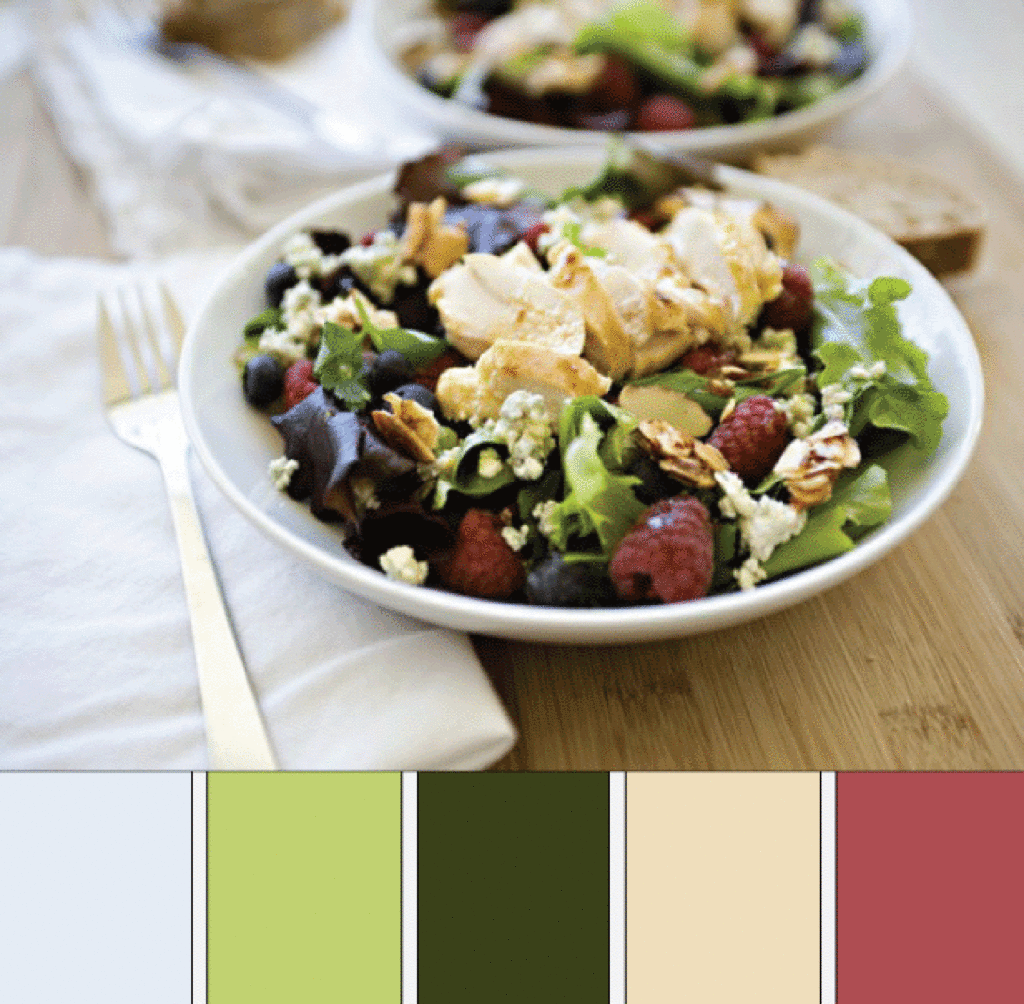 Next, you will see a delightful spring lunch. This salad is light and bursting with as much color as it is with flavor. The palette is simple. Some of the lighter colors in this photo from www.bakedbree.com would make a wonderful backdrop to the deeper ones.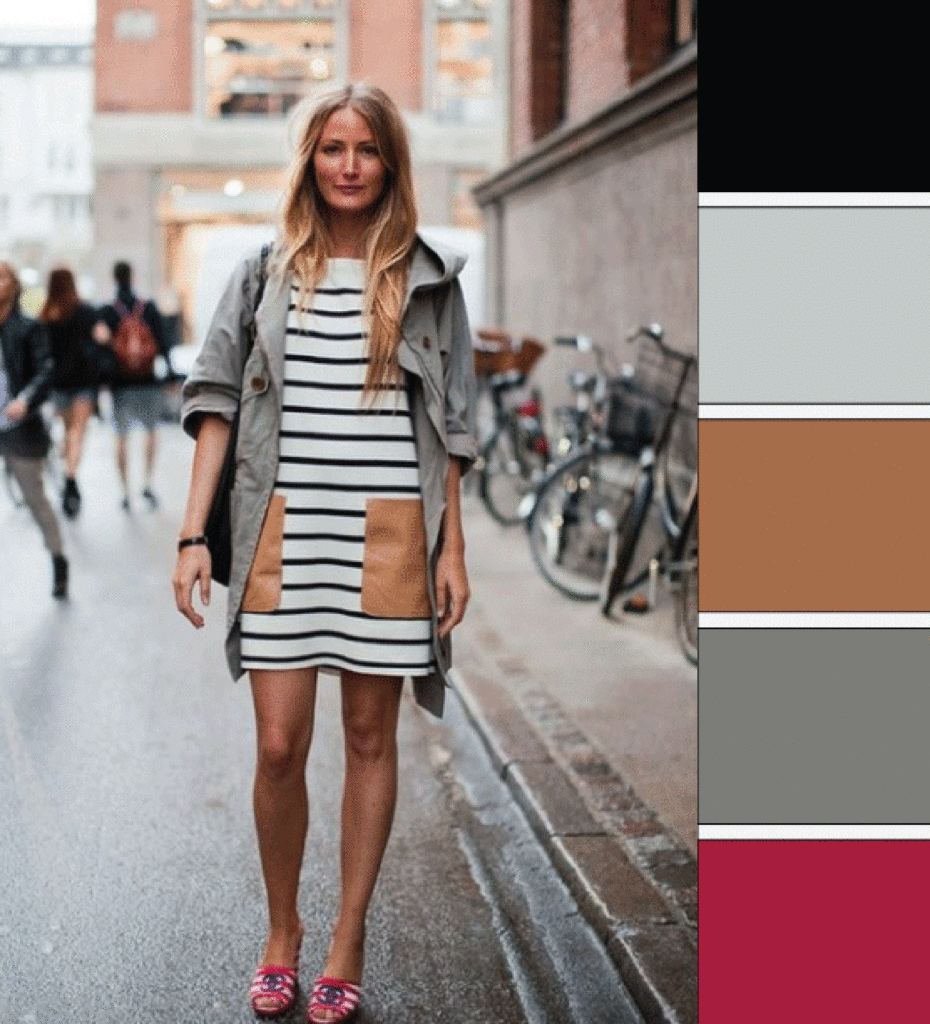 Don't stop there, though. Have a look in your closet for color inspiration. I don't know the origin of this fashion photo, but the outfit is lovely and the colors are classic. This says yacht club meets downtown. The navy stripes are fantastic and that little touch of raspberry really sets this apart.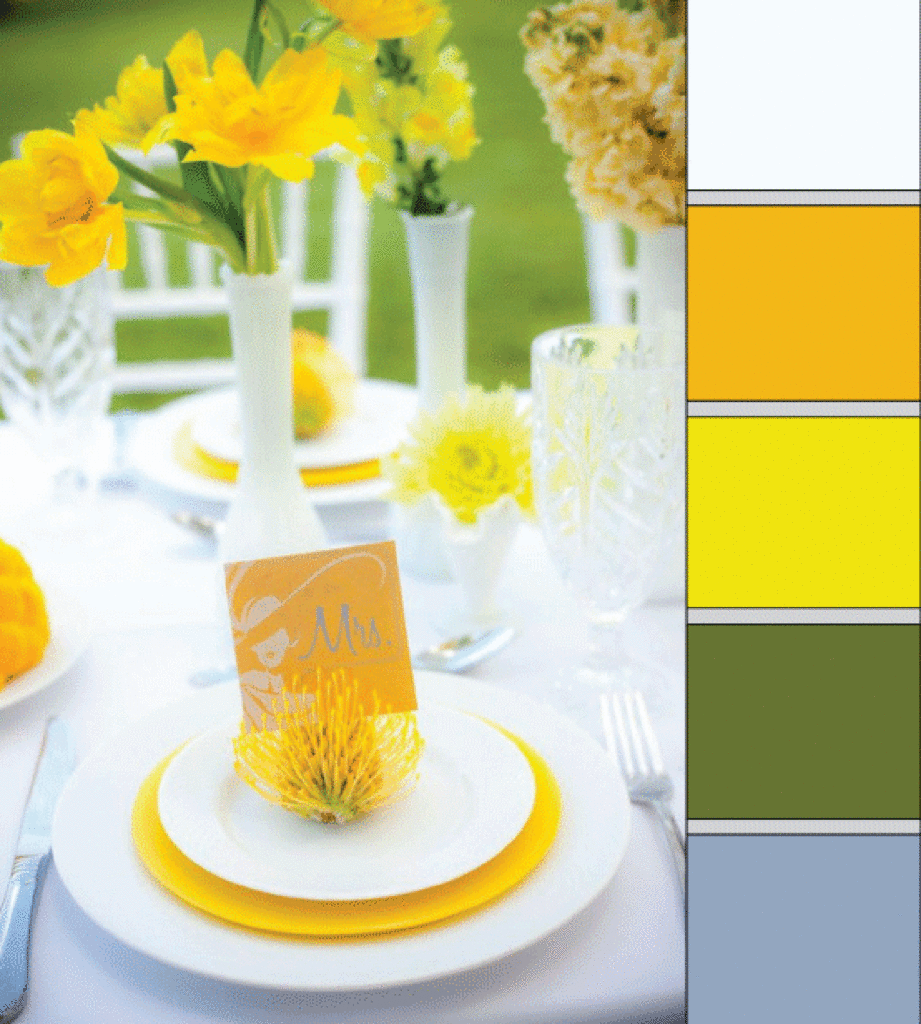 Our last color storyboard is a spring floral from www.marthastewart.com. The stylists are genius. The color combination here is stunning and somewhat unexpected. This would be a great palette for many things. I wonder what you would do.
Make sure you check out some of the links for more inspiration. Lastly, please leave your comments here. What do you like? What don't you like? How would you use these palettes?