Design and film go hand in hand. The design of a film often makes the film and you didn't even realize it. Imagine your favorite film without a well-crafted setting to convey the story. I have found inspiration for design from many movies. For example, the summer house in Something's Gotta Give, with Jack Nicholson and Diane Keaton, is nothing short of a dream come true.
Designers have been putting their mark on films for decades. Here you see some of the trademark work of renowned actor/designer William 'Billy' Haines from the Golden Age of Film. Regarded as the quintessential Hollywood Regency designer, his low slung elbow chairs and chinoiserie dotted parlors and living rooms of upscale homes all over Hollywood.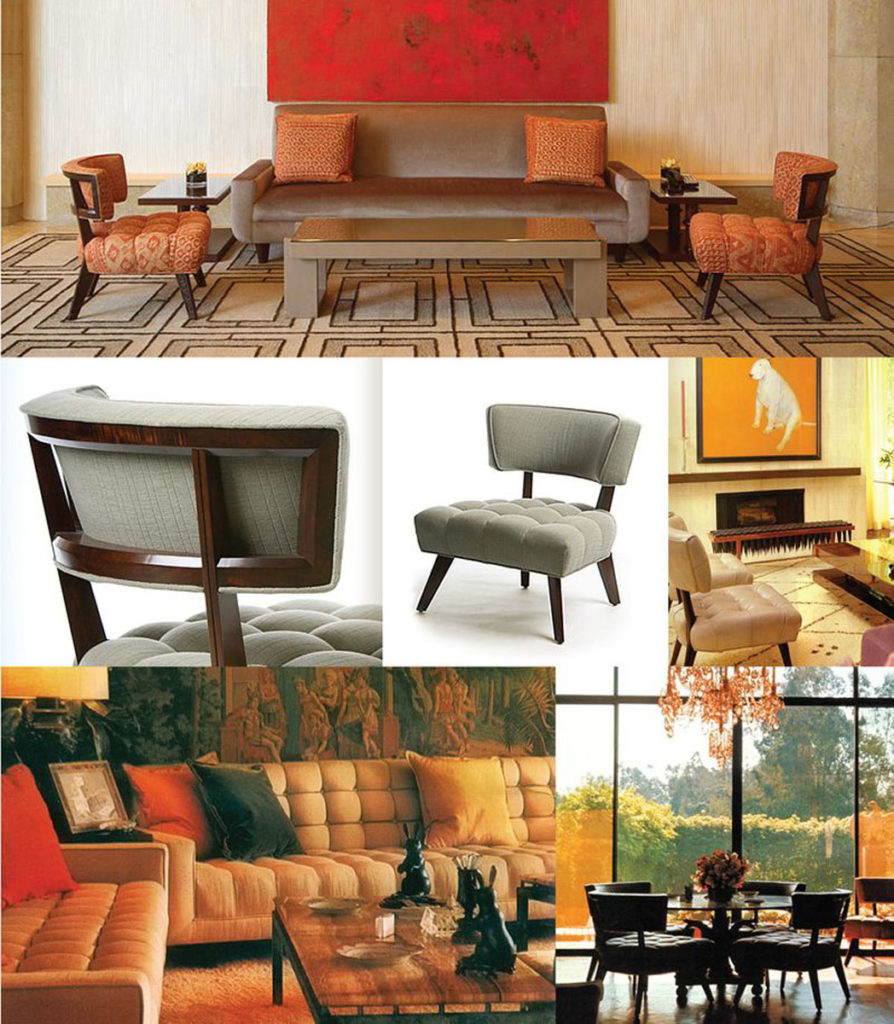 (pictures from www.williamhaines.com)
This year the top Oscar-nominated films bring with them their own bounty of incredible design. Here are our top picks.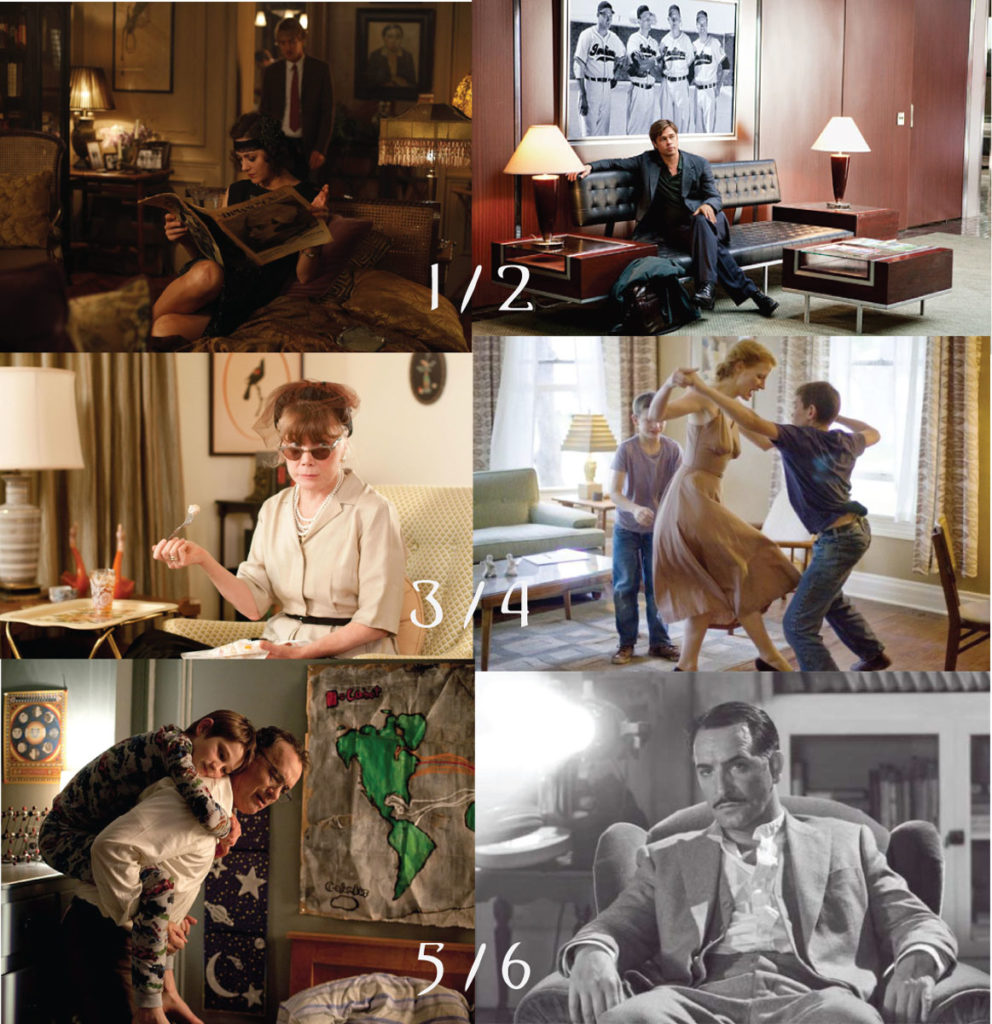 1. Midnight in Paris – Love that caned daybed. Toss in a couple of fringed lampshades and silk pillow or two for a cozy retreat.
2. Moneyball – The modern tufted leather sofa is perfect for an upscale lobby… or my living room. Plenty of wood tones, a natural rug, and an oversized photo round out this contemporary look.
3. The Help – The sets of this film ooze with mid-century modern appeal. That slipper chair would be as appropriate today as it was then. You might not see too many brass-legged TV trays though (oh, and don't overlook the aviary print in the background).
4. The Tree of Life – Apparently this period was popular this year in film. This mid-century print of those drapes and the lines of that sofa is perfect!
5. Extremely Loud and Incredibly Close – This kid's room is fit for any adventurer.
6. The Artist – A glass front bookcase and velvet armchair make a comfortable spot for a film screening or a warm cup of tea.