I am very lucky to have attended the International FoodBloggers Conference in Portland, Oregon last weekend. It was 3 days completely packed with information, fun, and, as you might have guessed… food. The city of Portland was welcoming and friendly. Apparently, I visited on a perfect weekend. The weather was stuff we only dream of in Dallas. Foods, and particularly healthy foods, played an important part of the event and evidently in the Portland culture overall. There are growers and manufacturers all over the region dedicated to healthy food practices.
One such manufacturer is Bob's Red Mill. You likely have some of Bob's products in your pantry right now. They make many whole and milled grain items. While I do use the products from Bob's Red Mill, I never knew just how many useful things they make. You can bet I will be looking a little more closely at my local market.
Several weeks before attending I received an email inviting me for a tour of the facility along with several other conference attendees. I am so pleased that I took the opportunity to visit the plant, hear their story, and most of all meet Bob.
Bob is a charismatic man. At 83, he still works every day at the office. It is obvious that he loves his company, his life, and his employees. In fact, Bob
has worked out a deal that will, in essence, turn over the entire company to
his employees over the next few years through stock ownership. More interestingly, the only people who can partake in the stock ownership are active employees. Anyone who leaves the company for any reason
must sell their shares. What this leaves behind is a dedicated force of people who care about their work, product, and company as it belongs to them.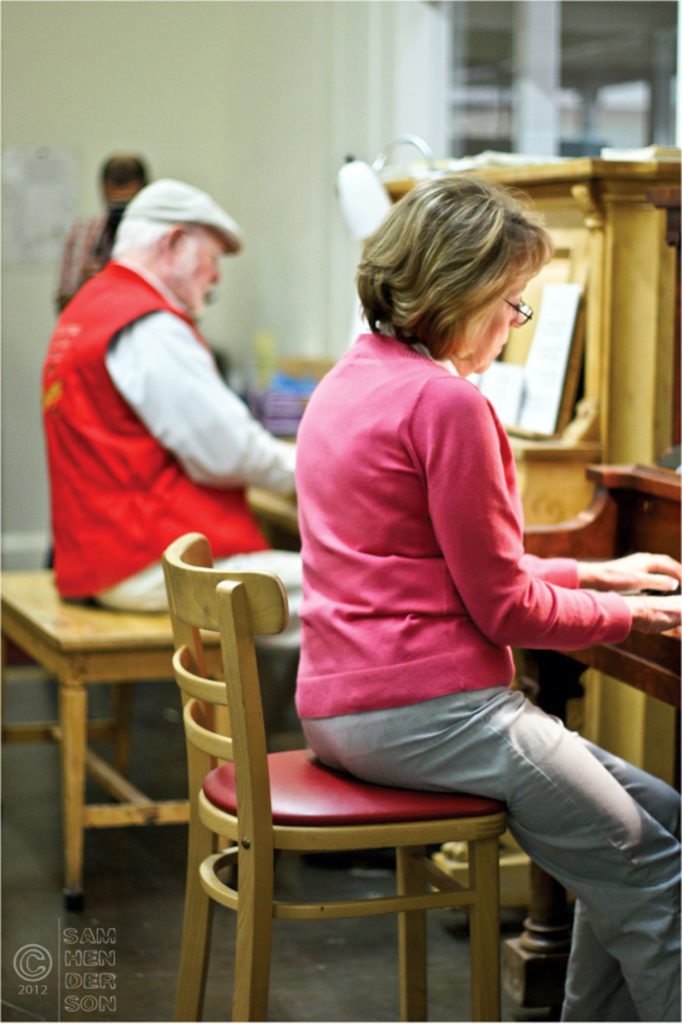 Bob greeted us at the door and then sat down at one of the two pianos in the welcome area to play us "You're Nobody Til Somebody Loves You" accompanied by his assistant on the other piano. Cheers filled the room and you could tell that all were immediately charmed. As a rare treat, Bob led the tour himself. He took us behind the scenes and shared much more than the usual tour attendee gets. We started in his personal office where we got to understand the personal connection he has with this company.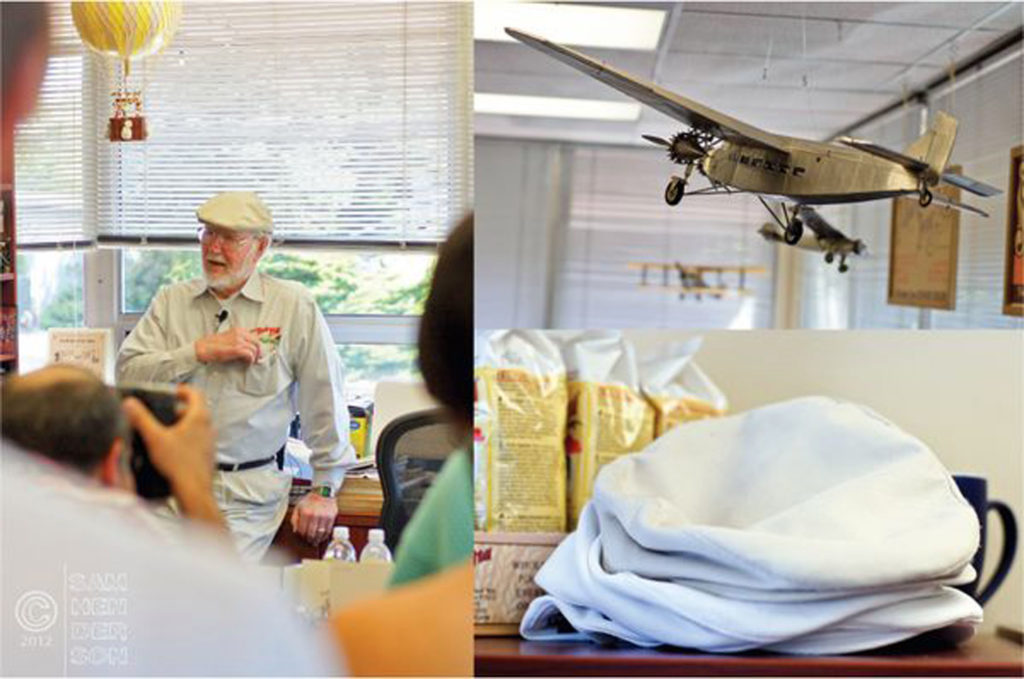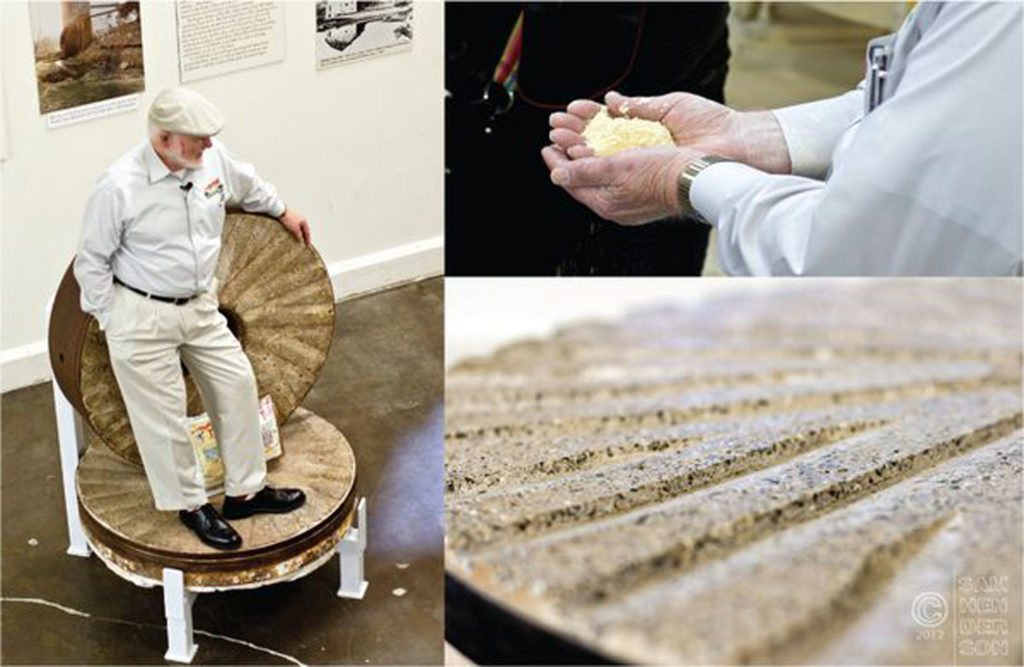 On our way to the factory floor we stopped by the test kitchen where recipes using the products are tested time and again to ensure quality. The factory floor was abuzz with machinery and milling. Bob explained to us that the stones they use to mill their grains come from a source outside of Paris known as the best for milling stones. Some of the stones at the mill are over 100 years old. Bob's Red Mill is the largest company in America using this method and equipment.
We visited the testing labs where not only are the products tested for quality control, but also for things like their gluten-free line. The testing is done onsite to ensure accuracy. To maintain the integrity of the product, Bob's Red Mill has a separate warehouse dedicated to their line of over 50 gluten-free products.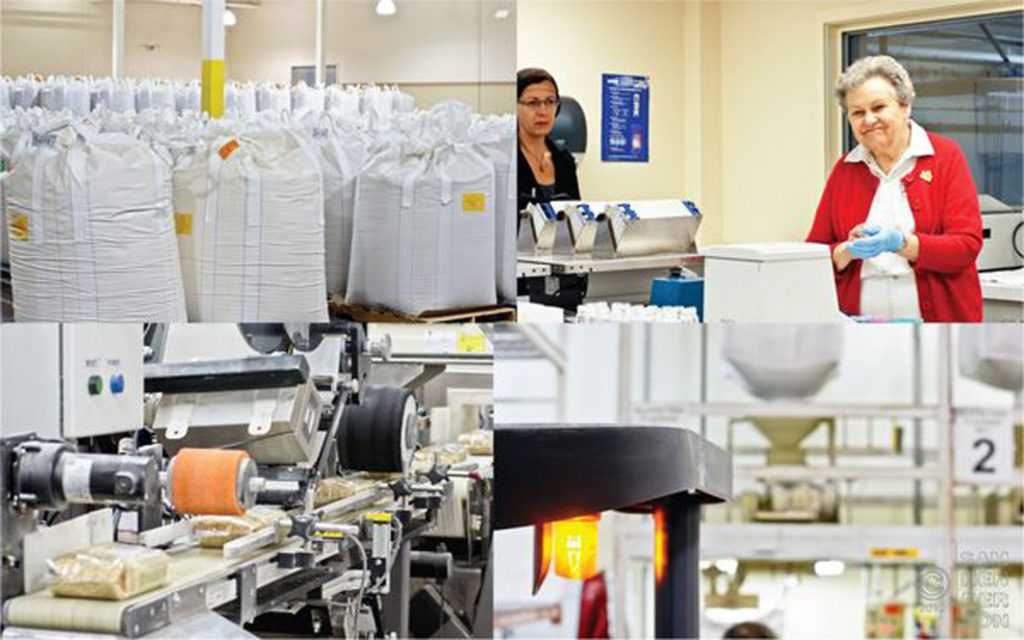 Our tour concluded with a look at the packaging area. This has always been one of my favorite things as it reminds me of so many cartoons from childhood.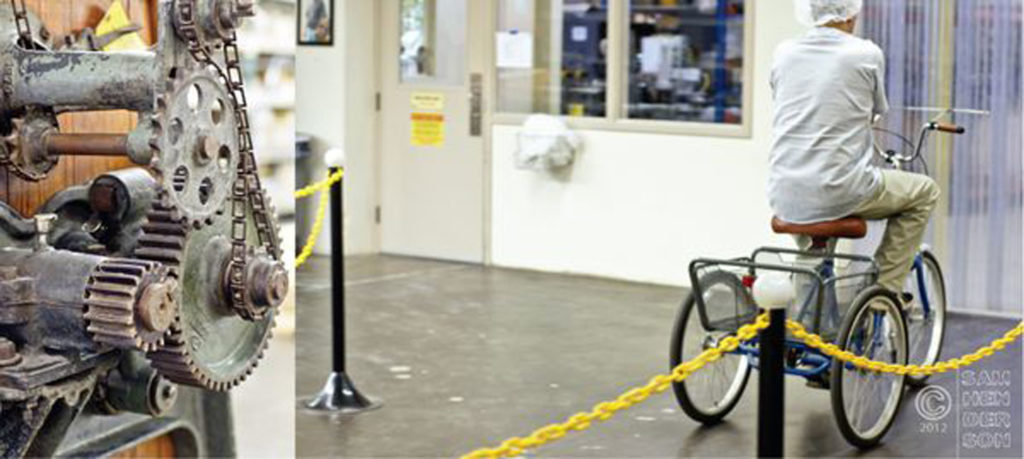 The people at Bob's Red Mill care. They care about their company. They care about their employees, and they care about good health. This company contributes millions to health science research annually and is on a mission to make life healthier for all of us through good nutrition. I am a convert. This post is in no way endorsed by Bob's Red Mill, but I will be sure to purchase their products whenever possible.