I like Dallas fine, I guess. People are generally friendly and my kids attend school in a top-notch school district. But as they grow older I know I will be presented an opportunity for change. In just a few short years I will begin to decide where to settle for the foreseeable future. I think I may have found the spot. My trip to Portland last weekend confirmed what I had imagined. Although I was only there for 5 days, I couldn't find a single thing wrong with it. Granted, I visited during some of the most favorable weather, but even if there had been rain, there was so much to love about Portland.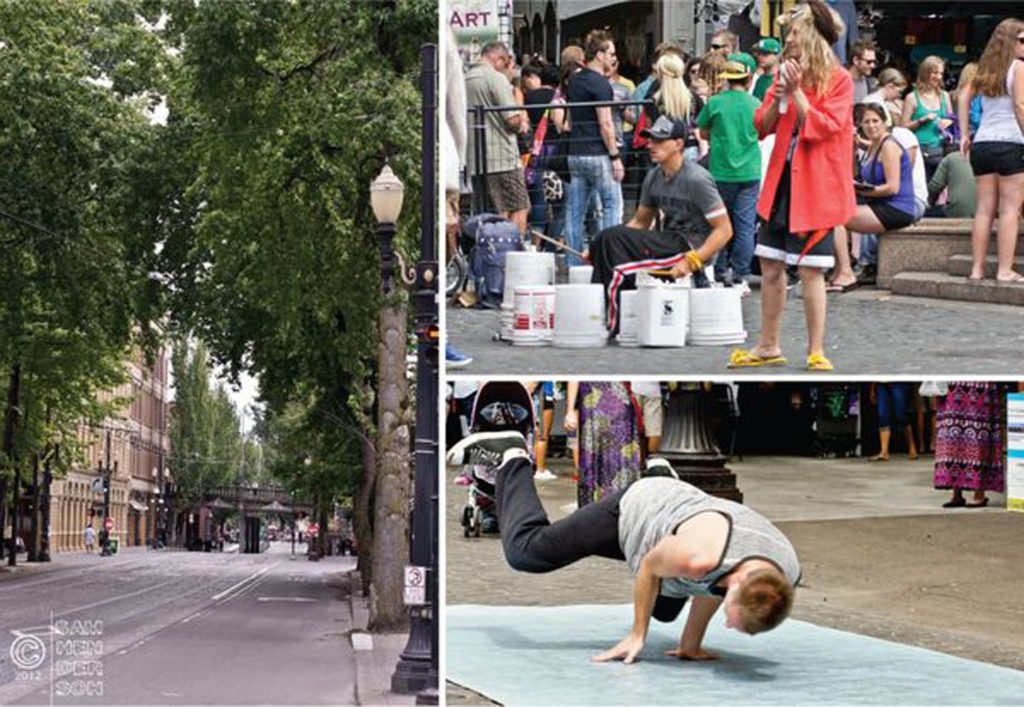 I was quite busy with the International Food Bloggers Conference, but on my fourth day I found some time to take the light rail into downtown. As luck would have it there was a street festival in progress just blocks from the stop I chose. The place was filled with food cart fragrance and street performers. Block after block buzzed with people moving about examining the wares offered by artisans and crafters.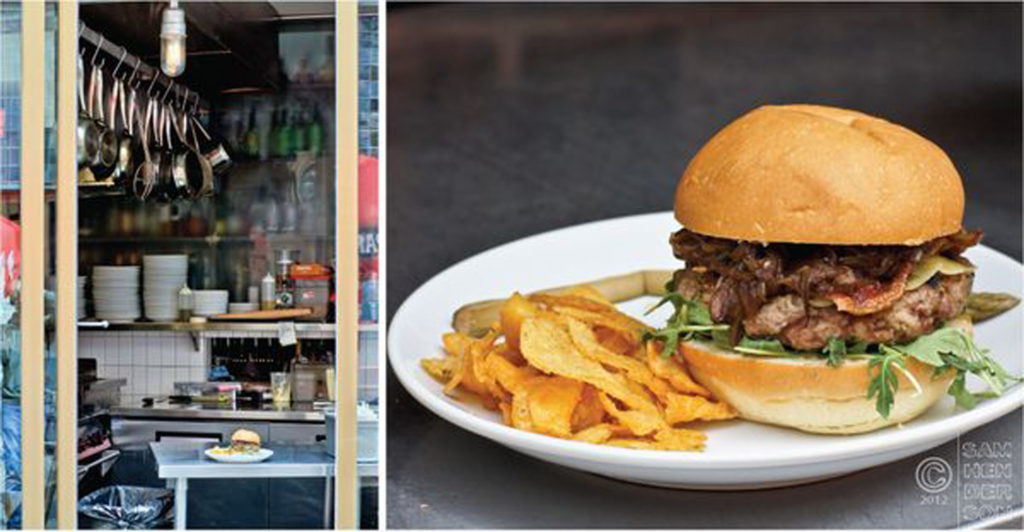 In my quest for food and drink (what else?) I stumbled upon a burger sitting in the window of Central, a quaint cocktail bar. I stopped to get permission to photograph the burger and was approached by the owner, Dustin Knox, and chef, Aaron Crane. We chatted a bit about my visit to the city and then they invited me inside to have a cocktail and take photos. They could have stopped at the cocktail, but I was thrilled for the opportunity to shoot some photos.
The place was small. It had an industrial theme with a Portland twist. The mounted deer head said 'welcome to the Northwest'. Industrial filament bulbs filled the space with appropriately dim light. The bar was a beautiful rough-edged wood slab. While somewhat masculine, they were clever
enough to introduce some subtle softer touches like the gorgeous stemware,
brocade wall covering, and vases filled with zinnias.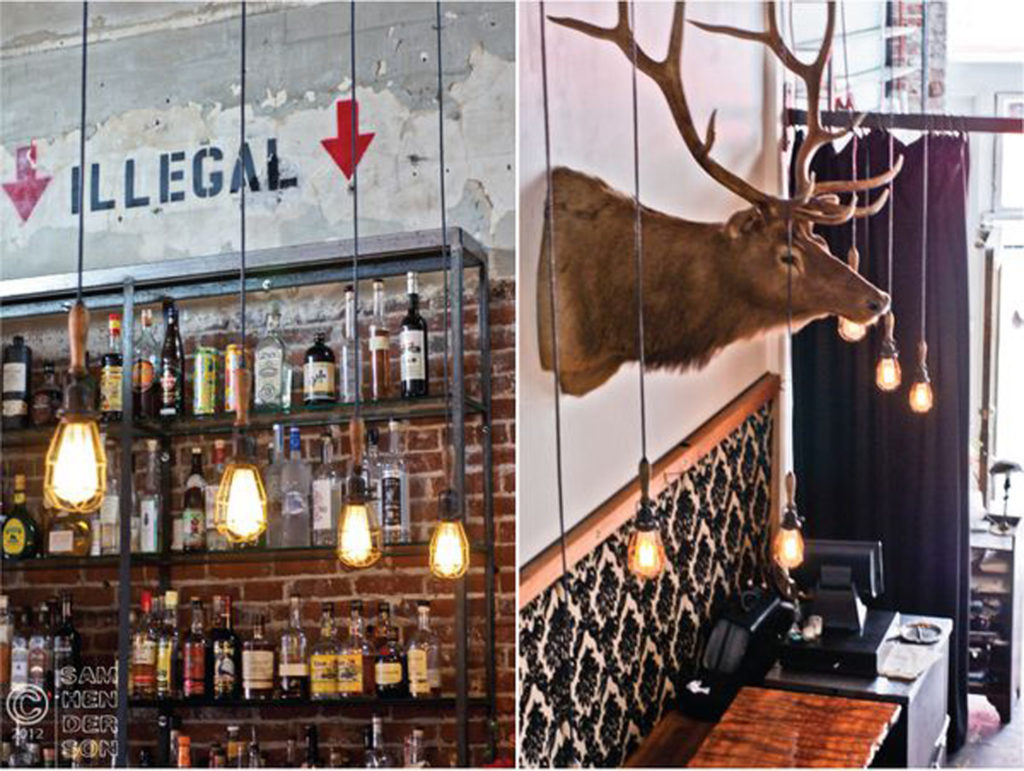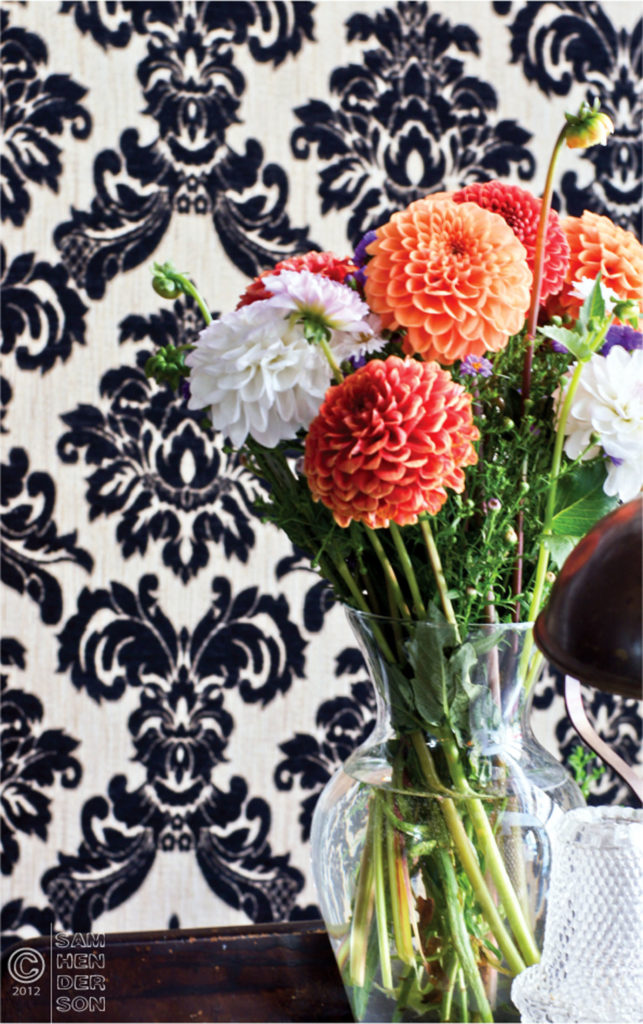 As I approached the bar, I had no idea what I would order. I typically stick to my go-to gin and tonic or dirty martini but based on the backlit bar wall and dapper bartender I knew they had more to offer than standard libations. I met the bartender, Micah, who asked about my preferences and then he promptly recommended a Martinez. This is apparently a classic drink that, until that Sunday, I had never tasted or even known. Thank goodness for adventurous spirit!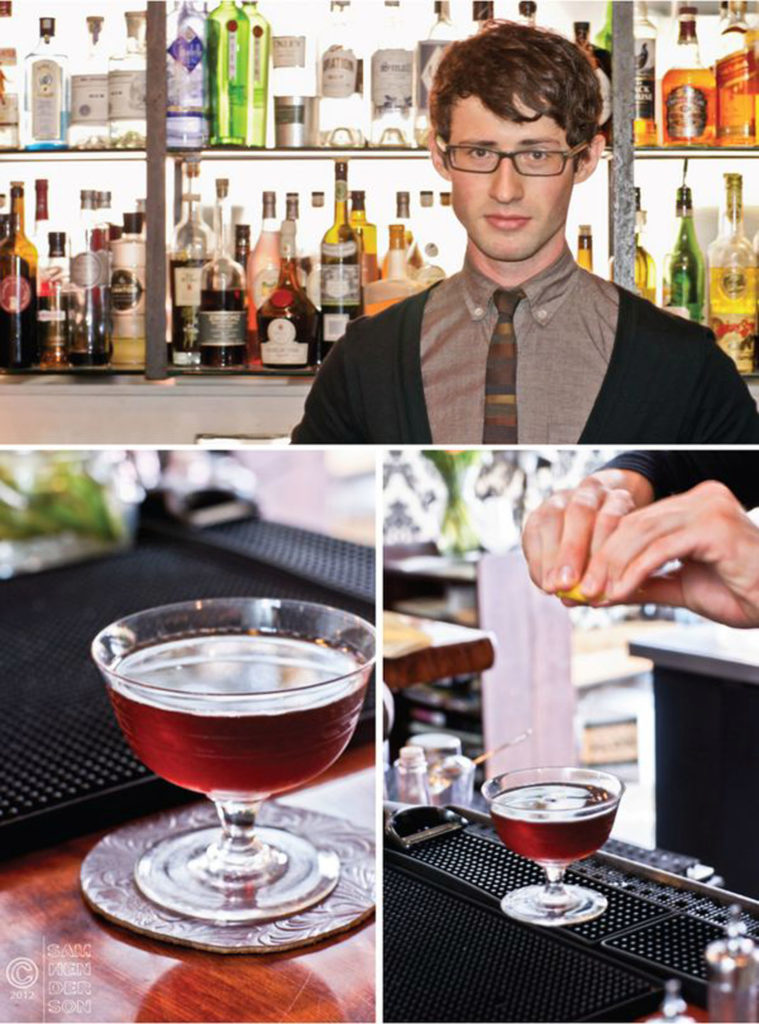 Micah prepared my drink expertly and presented it in a most apropos glass. The drink is smooth and tastes a bit of amaretto, but not in an overbearing almondy way. I finished it over conversation about Portland. I didn't want the conversation (or the drink) to end, so I had another. The Martinez wasn't reason enough to move to Portland eventually, but it's
nice to know it'll be there after a long weekend of unpacking.