The choices for landscape lighting have become staggering. Choosing the right lighting for your landscaping can be as important as the landscaping itself. With a few tips and a little know-how, you will be well on your way to a well-lit yard.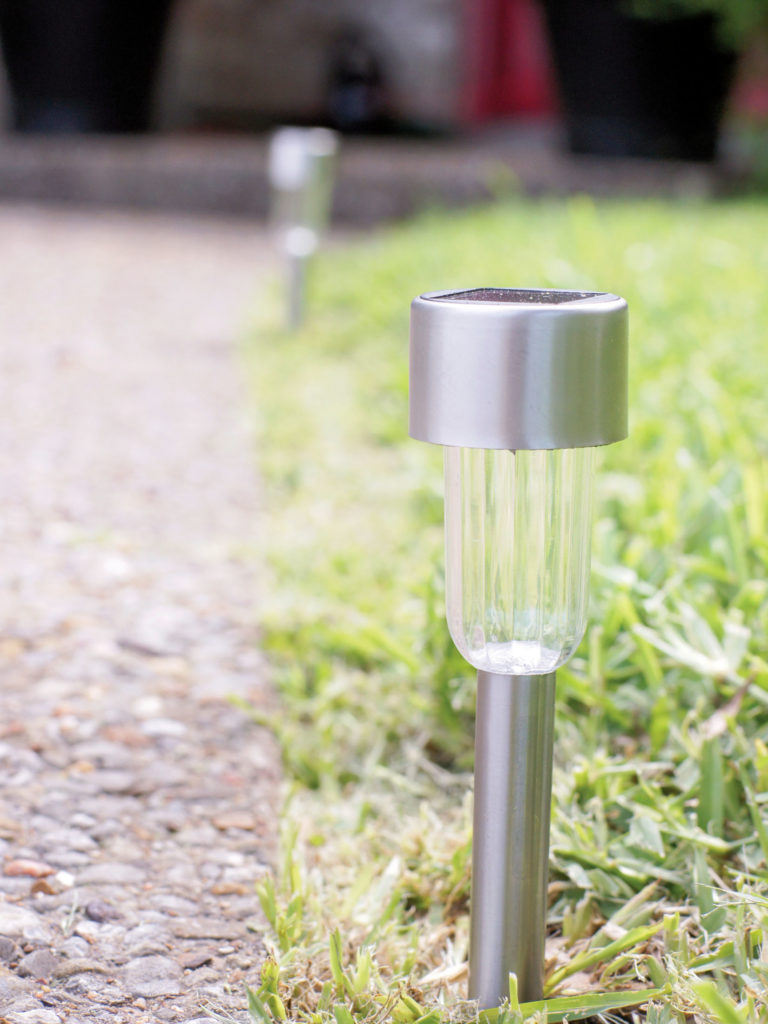 Here are a few things to consider before you start:
Layout
This might be one of the most important steps you take. Take the time to really consider where you want lights. Walk your yard and make notes. Make a simple drawing of the space you intend to light and mark the spots you want to highlight. Be sure to consider posts and entryways.
Budget
Before you start making purchases, be sure you know your budget. Landscape lighting could be less than a hundred dollars or into the thousands depending on your selections and number of lamps you buy.
Variety – Depending on what you are lighting, you will want some variety. Consider uplighting a tree or low-lighting a pathway. You may wish to light a flag, the posts of your gate, or plant beds. You will find the right light for all of these purposes at your local home improvement store.
Styling
While styling is a personal choice, there are a few things to consider. For lighting that you wish to blend in to your landscaping, choose a black or dark green finish. These typically have a more utilitarian look and will 'disappear' among mulch or bedding material. If your lamps will be highly visible, such as along a pathway, choose ones that complement the look of your home. Consider the styling and finish as you make your choice. Lamps come in many styles, from traditional to modern. The materials are often metal, such as copper or pewter, but are sometimes painted. Metals typically come in brushed, polished, or antiqued finishes.
Once you have decided on the lights, you will want to consider the power source. You will find stylish varieties in both solar and low-voltage options. Take in account how much sunlight your fixtures will get and how much control you want over the start/stop times and duration of the light.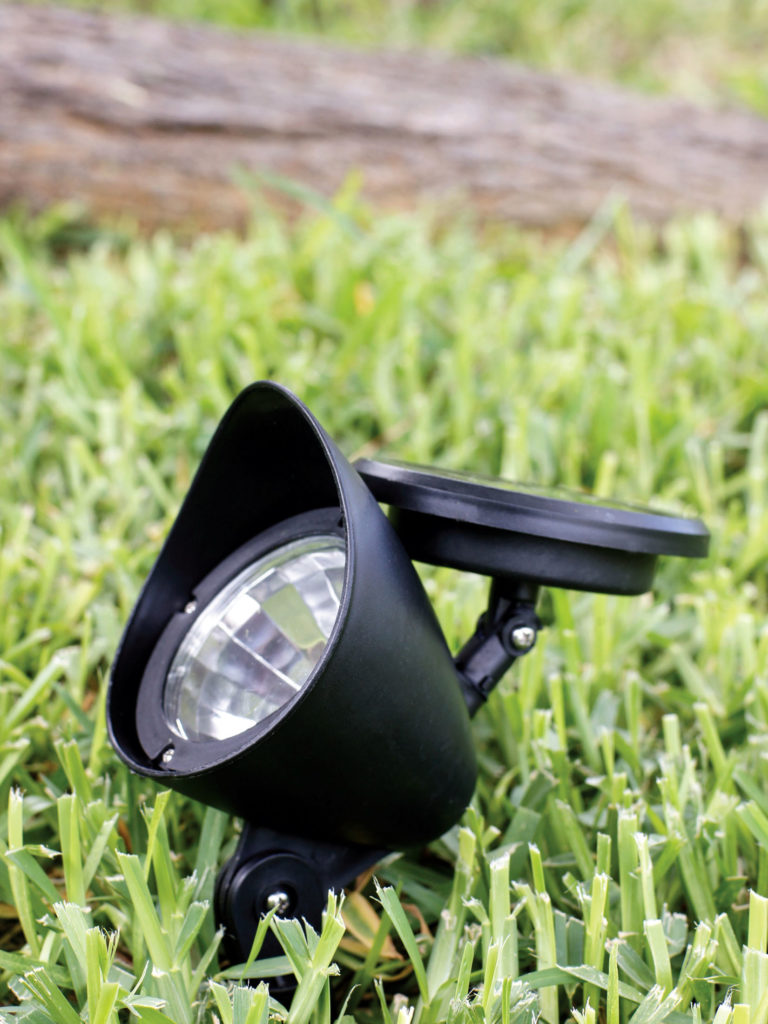 Solar lighting
Solar lighting is a very cost-effective and simple way to light landscaping and pathways. It has become very popular recently and can be found in home improvement stores and major retailers everywhere. Because they are powered by the sun, they keep energy costs low. The energy is absorbed by a solar collection panel and stored in internal rechargeable batteries for use when the sun goes down. With a good charge, these lights can burn for 12-15 hours.
There are many benefits of solar landscaping lights. For example; no tools are necessary, they work when the power goes out, and they are very eco-friendly. These lights are easy to install and changing the bulbs is equally simple. You can count on very little maintenance after installing it.
Low voltage lighting
Low voltage lighting continues to be a popular choice for landscape lighting. They take a little more effort to install, but often offer more control with programmable timers and are sure to illuminate even when there has not been much sun for days. These systems also allow light in darker, shaded areas where solar lights might not get enough charge. Power is supplied by electricity through a low voltage transformer which reduces the regular household current from 120V to a much safer 12V. Lamps are attached along a low voltage cable and placed strategically in your landscaping. The number of lamps you can use is determined by the wattage of both your transformer and the lamps you choose.
Low voltage systems are easy and safe to install and are very energy efficient. These lights will add safety and appeal to your home. They will not shock, so they are safe for pets and children