As part of the challenge for last week, I asked where you store your inspiration. I thought I would show you where I keep mine. It is a simple bulletin board that came along with my simple solution for a desk.
When we first bought the stainless steel food prep table it served as our kitchen table. It was perfect for the space and, paired up with some modern chairs, it rounded out our room perfectly. It has served a variety of purposes over the years, but about 2 years ago it became my desk. I don't know why I didn't think of it earlier.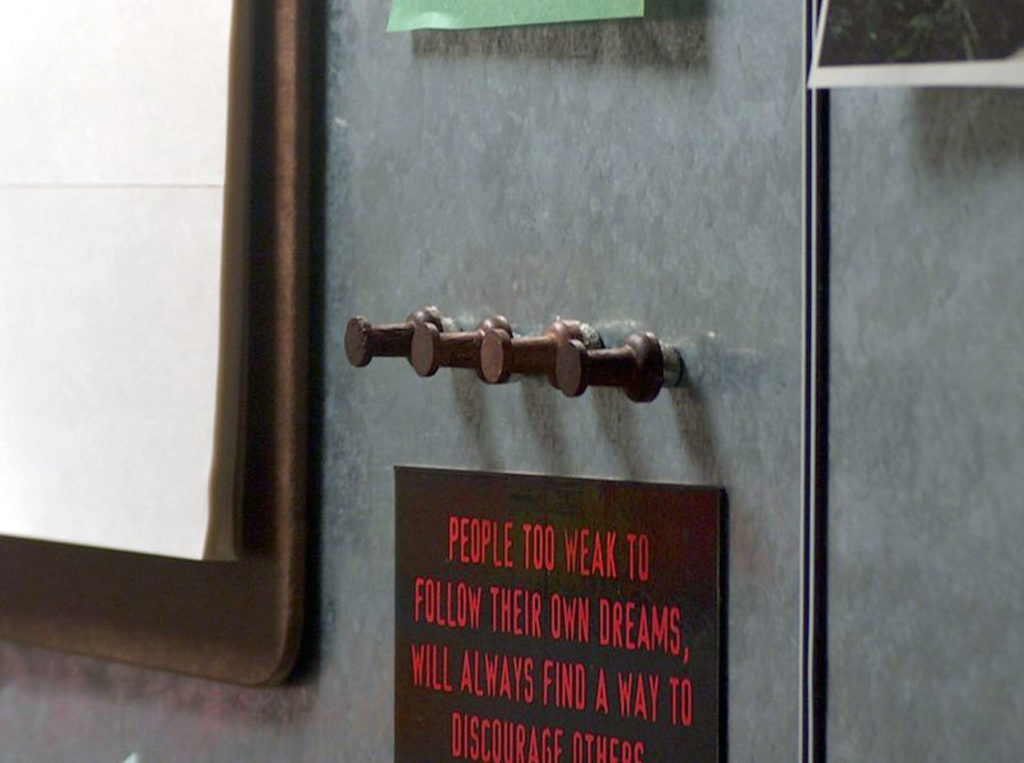 As a bonus, the table had a bottom shelf. Until recently I pushed the shelf as close to the tabletop as possible and used it as office supply storage. The legs ran through the corners of the shelf, which is also made of steel. That made installing it on the wall a cinch. The best part is that it loves magnets. Take note of the wooden pushpins come magnets. They are the best!
I purchased four-floor flanges from the plumbing section of the hardware store. I also purchased four 2" diameter x 3" long pipe and four caps. I had the drywall anchors already. I attached the flanges with two 80lb anchors each. The other two screws were screwed right into the wall.
The shelf had inset hex screws at each leg opening to secure the shelf to the legs. I used those hex screws to secure the shelf to the pipes coming from the wall. At the top, I secured the board as close to the wall as possible. On the bottom, I fastened it as far away from the wall as possible. This makes the board tilt back ever so slightly.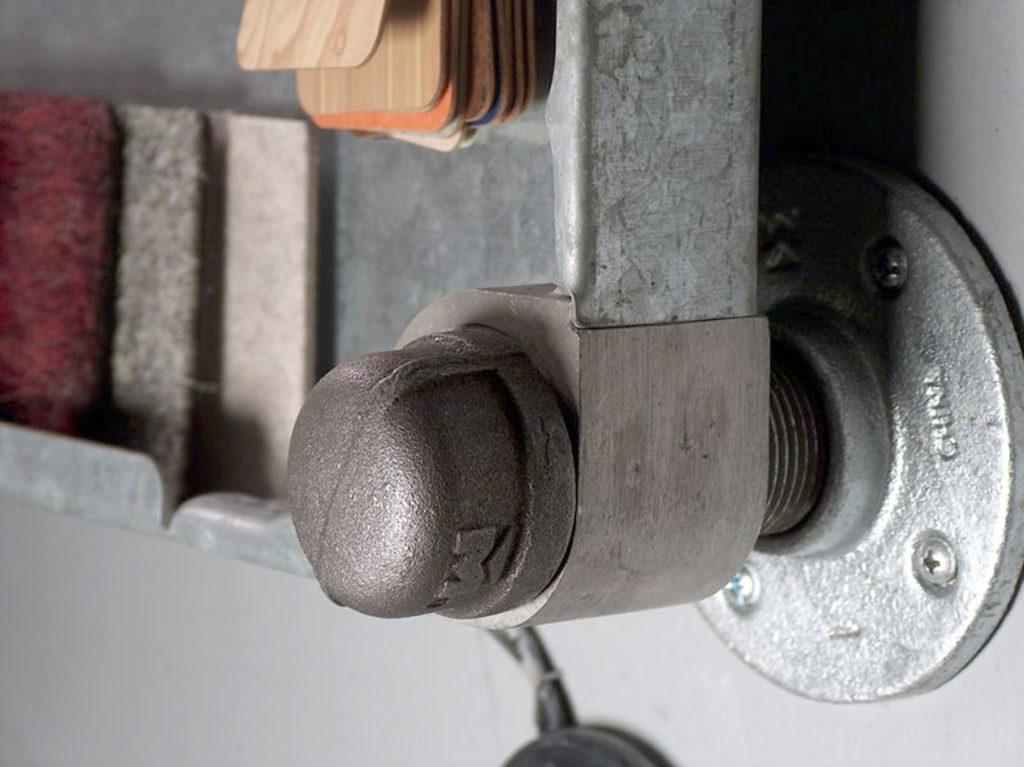 The tilt along with the lip that is created by what would be the bottom of the shelf being rolled under makes a perfect little ledge for storage and propping up pictures. I keep small things there like an eraser and sticky notes.
You may be able to find one of these tables locally at a used furniture or restaurant supply store. You may also wish to check eBay or Craig's list. I paid $125 for the table at a salvage shop. It has paid for itself over and over, especially now that it tackles two objectives.
savour… repurposing