The plan is to bring you a treat recipe each Friday. I heart treats. I have a special affinity for cookies. You will get other recipes here, but be sure that the majority of treat recipes will be cookies. While I am a fan of health and fitness, I do firmly believe the old adage "all things in moderation".
My inspiration this week is The Academy Awards. This weekend is Oscar Weekend and I am honoring it with stars… saffron shortbread stars, that is. These decorated cookies are delicious and sure to impress. I do not always use this icing recipe for cookies, but the sweetness counters the saltiness of the shortbread perfectly. Enjoy responsibly.
SAFFRON SHORTBREAD
Before you start:
This recipe makes approximately 2 dozen cookies. I used medium star cutters and had enough left over dough for a dozen 1×3 scrap strips (secret stash).
The butter should be cold and cubed. My "best practice" tip is cut the stick in half lengthwise. Turn the stick on its side and cut again making four long sticks. Now, with all four together, cut the sticks 8 – 10 times making 4 little cubes with each cut.
The confectioner's sugar and the flour should both be sifted before using.
The saffron should be ground in the milk. I used a mortar and pestle. It will make a lovely yellow/orange color. Then I strained it. Use more or less saffron depending on your taste. This cookie would be fine without it, but better with it.
The ingredients:
2 cups unsalted butter – 4 sticks
½ teaspoon salt
½ cup confectioner's sugar
½ cup sugar
4 cups all purpose flour
1/8 teaspoon cardamom
1/8 teaspoon saffron
2 tablespoons milk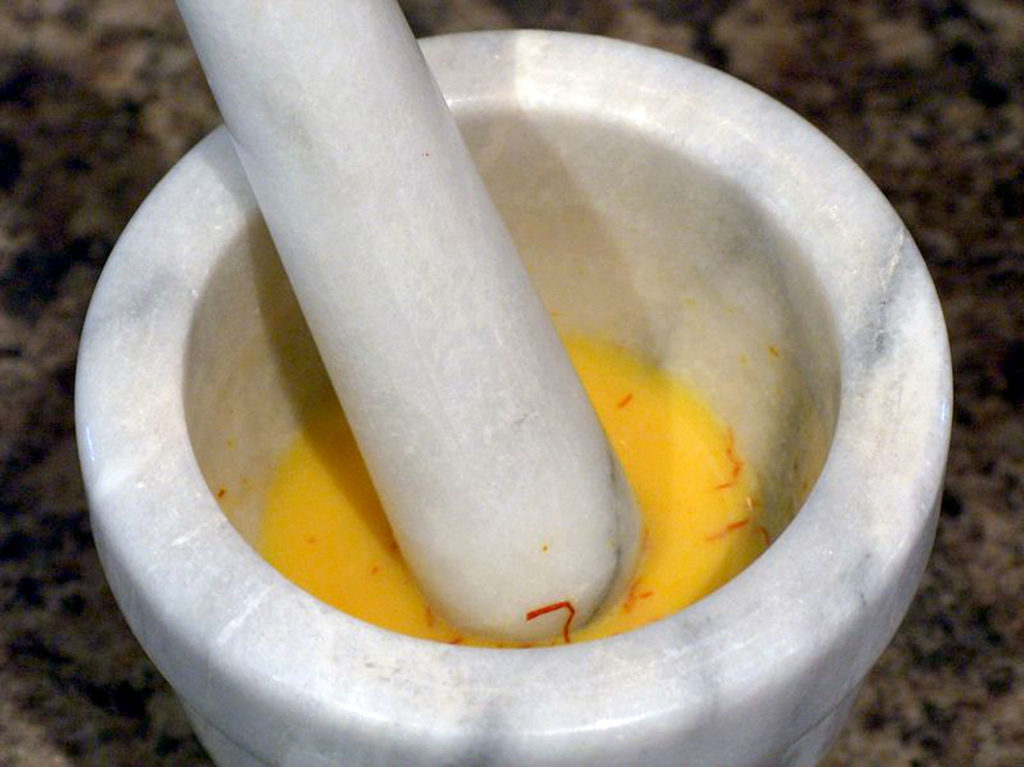 The method:
Cream butter and salt.
Cream both sugars with the butter/salt until light and fluffy (around 2 minutes).
Whisk cardamom into flour.
Gradually add flour to butter. Mix on low until combined.
Add saffron milk and mix until combined.
Form dough into a disk and wrap in plastic wrap. Place in refrigerator for at least an hour.
Preheat oven to 350˚F.
Take the dough out of the refrigerator and allow to warm for a few minutes before rolling it out in a sheet ¼ – ½ inch thick.
Cut into whatever shape you wish and place cutouts on a parchment-lined tray.
Bake for 12 – 15 minutes. The edges should just be starting to brown.
Allow the cookies to cool for a few minutes before removing them to a cooling rack. Allow them to cool completely before icing.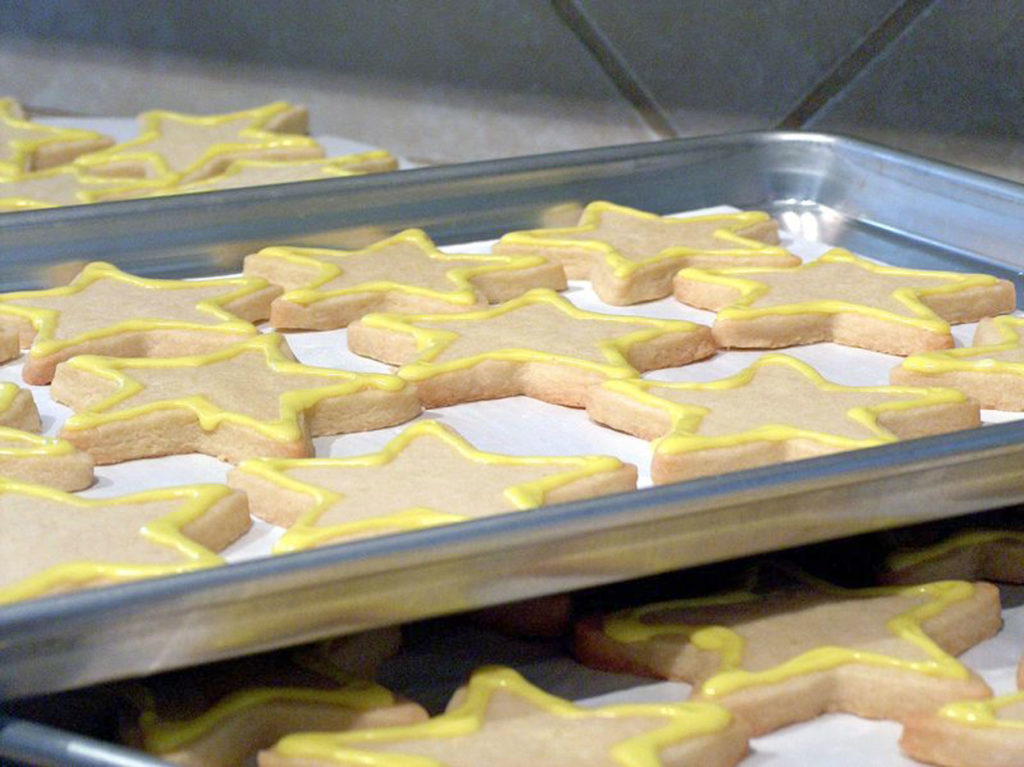 Icing
The ingredients:
3 cups confectioner's sugar
¼ cup milk
2 tablespoons light corn syrup
¾ teaspoon vanilla extract
Dash of food coloring paste or gel if desired
Pinch cardamom
The method:
Mix all ingredients together and put into a piping bag with a writer tip or into a zipper plastic food storage bag with a small hole in one corner for piping.
Make an outline around your shape.
Allow your outline to harden at least one hour. It may take longer.
Thin out the remaining icing with 1-2 teaspoons of water.
Flood the cookie with the icing. I use a piping bag to put it on the cookie and then spread it out with the back of a spoon.
Sprinkle with sanding sugar if you wish.
Allow the icing to dry several hours – overnight would be best.