Nothing brings on the flowers like summer. They are popping up everywhere you look. But don't let that be the end of your enjoyment. Be sure to take some inside to brighten up any room.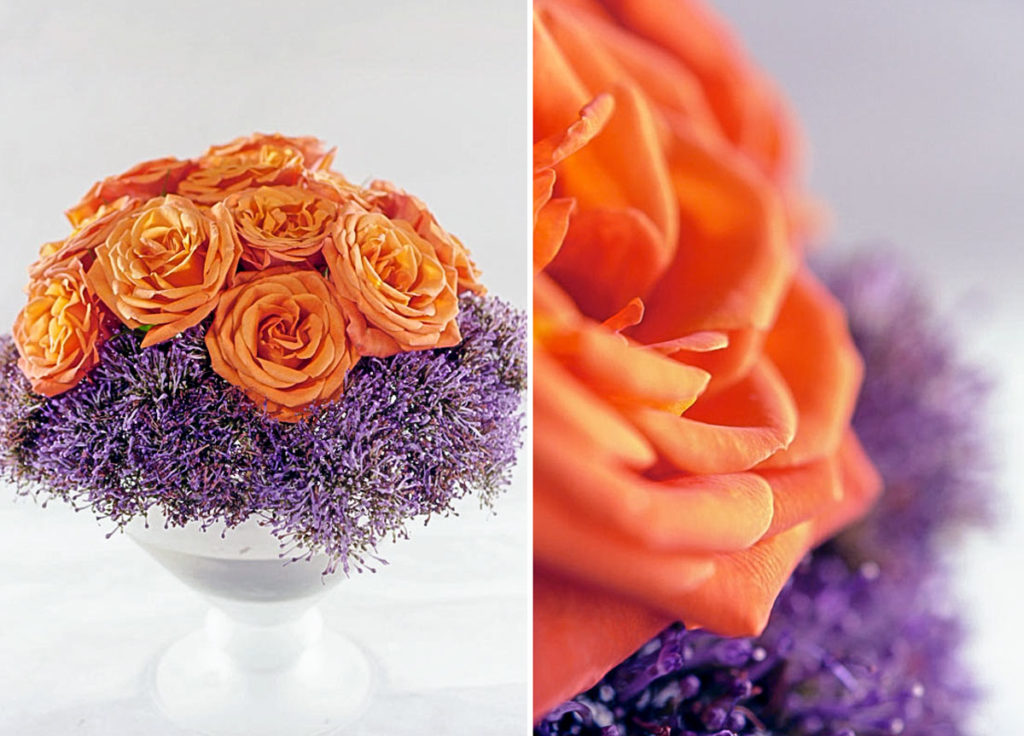 Today we offer up a couple of ideas for adding a little zing to your summer floral design. To make your floral purchase easier you should follow a couple of simple tips:
Purchase just a few complimentary colors.
Look for color combinations that may be unexpected.
Get some textures.
Think sculpturally.
Choose interesting vessels.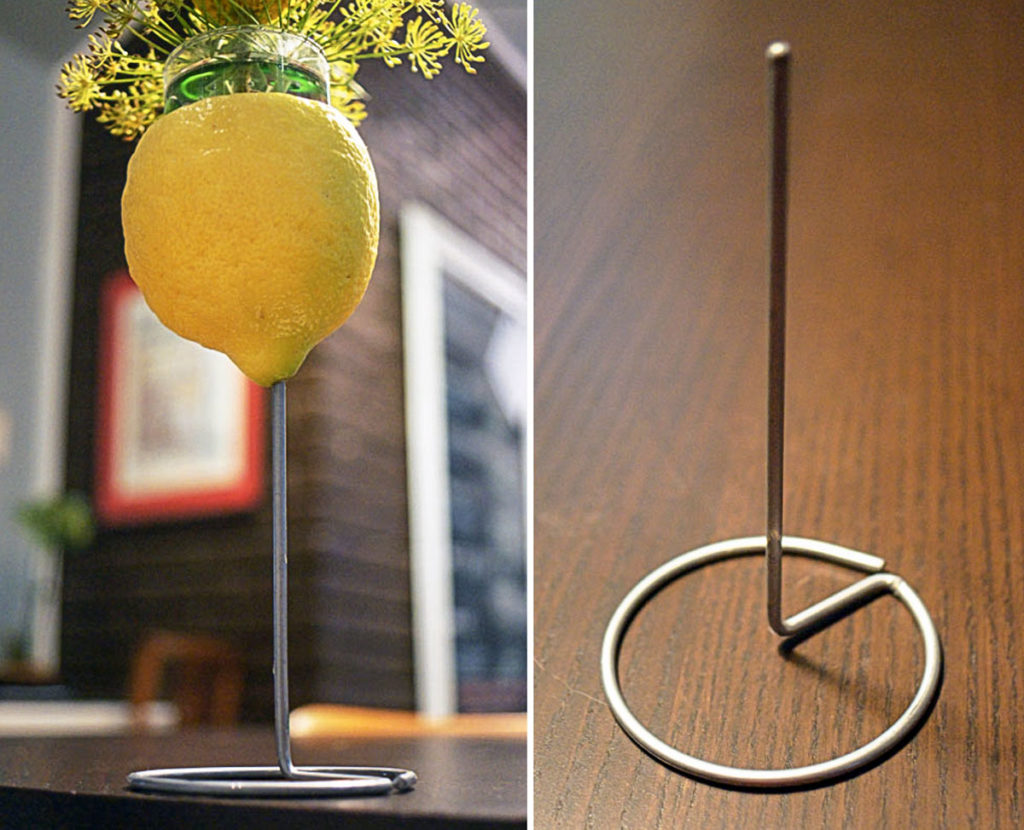 One of my favorite things to use in floral design is a simple receipt holder. I have about ten of these which I purchased from an office supply store for just over one dollar each. In this case, I have put hulled out lemons on them as the vessel for the floral arrangement. In the fall I frequently put apples or artichokes on them and line them up on a counter or window sill. They can be invaluable if you are creating a tablescape and want to give some elements a little height.
The other thing I used here as a "vase" is a watermelon. Not only does it naturally hold water well, but the colors and striations add another very special dimension. Not to mention, we got to eat the watermelon…so win-win. You must make sure that you determine how the melon "sits". When it is in a natural position mark your line and cut off the top (use a serrated knife here for best results).
In America, June is officially Rose Month. For that reason, I felt compelled to squeeze them in somewhere. Adding some dimension and keeping the overall palette simple really showcases the wonderful color of these roses. Beyond the roses, I tried to choose flowers that offered a great deal of color or texture. As a final note, I like to have something bright (in this case, baby's breath) to accentuate the flowers around it. No matter what you choose, summer flowers are sure to add some life to your rooms. Enjoy!
savour… petals and stems
FRESH SUMMER FLORAL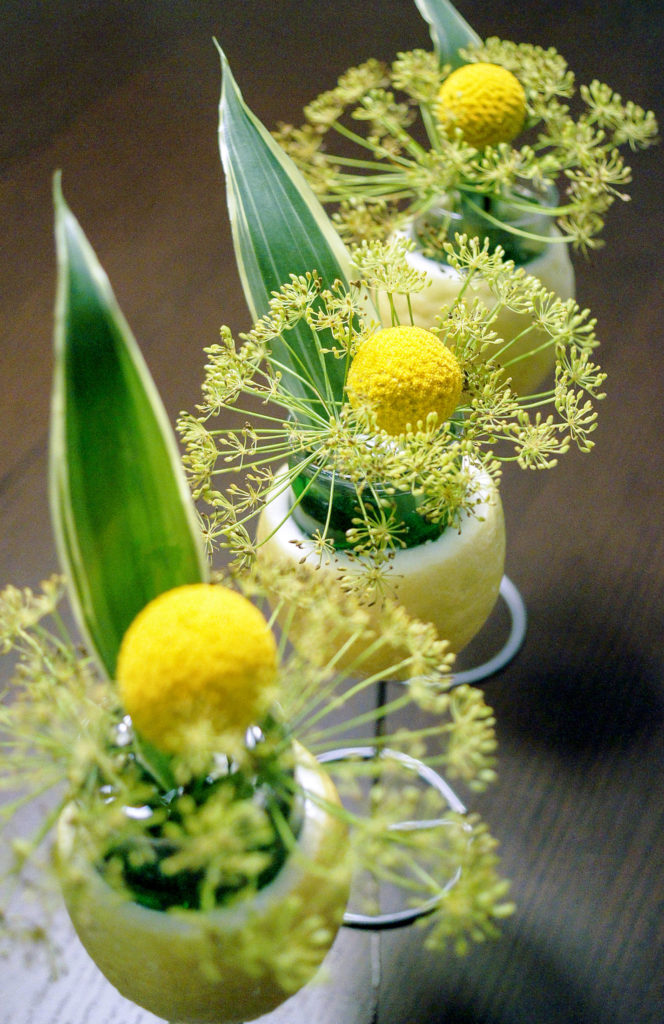 Lemon "vase" tips:
Cut the top of the lemon off making the hole big enough to squeeze in a small votive.
Poke the hole in the bottom of the lemon first to give the air somewhere to go when you push the votive holder.