This week marks the official start of summer. In fact, today is the longest day of the year. With all of that daylight, you may find yourself outside longer than usual. If you are lucky, a good portion of that will be on a patio somewhere sipping a cool, fruity, summer drink… enter sangria. As a young man in Madrid, I spent many afternoons (and evenings) laughing with friends over pitchers of this fragrant punch. It screams "Welcome, Summer"!
Sometimes the best things really are the simplest. Many times people attempt to change this recipe by adding unnecessary ingredients. Here we give you straight forward sangria. No frills or fussiness. Of course, this isn't the only way to make it. A quick search would reveal thousands of recipes. This is one version… my version. It is a good basic start. Try it as is, but feel free to make adjustments to the proportions to suit your tastes.
savour… simplicity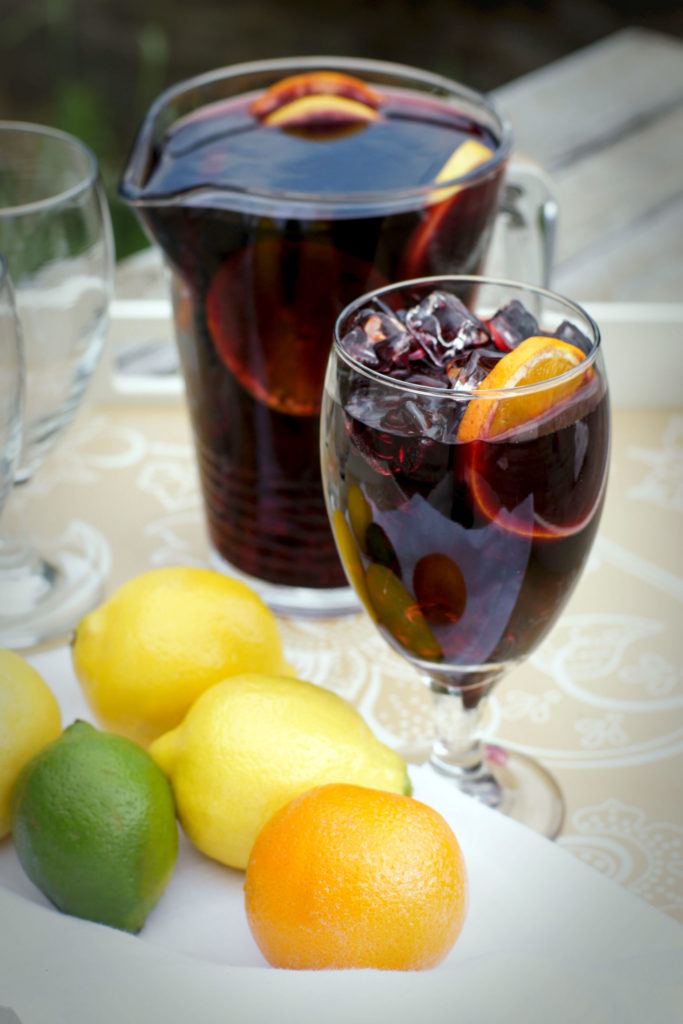 SUMMER SANGRIA
Before you start:
Throw in almost any fruit. It is the one change I am willing to make. I have used peach in the recipe below, but I frequently make this with apple instead. I sometimes throw in frozen cherries or berries.
Do not spend much on your wine. The other flavors are going to take over. A Cabernet Sauvignon, Merlot, Rioja reds, or Shiraz are good choices.
Washing your fruit first is essential. Lots of germs and pesticides live on the outside of the fruit. The most contaminated of all may be the peach. Be diligent.
The ingredients:
I bottle dry Spanish red wine 750mL
1/3 cup brandy, 80mL
1/3 cup orange liqueur (such as triple sec)
assorted fruits such as lemon, lime, orange, apple, or peach
1/3 cup sugar, 75g
club soda or sparkling water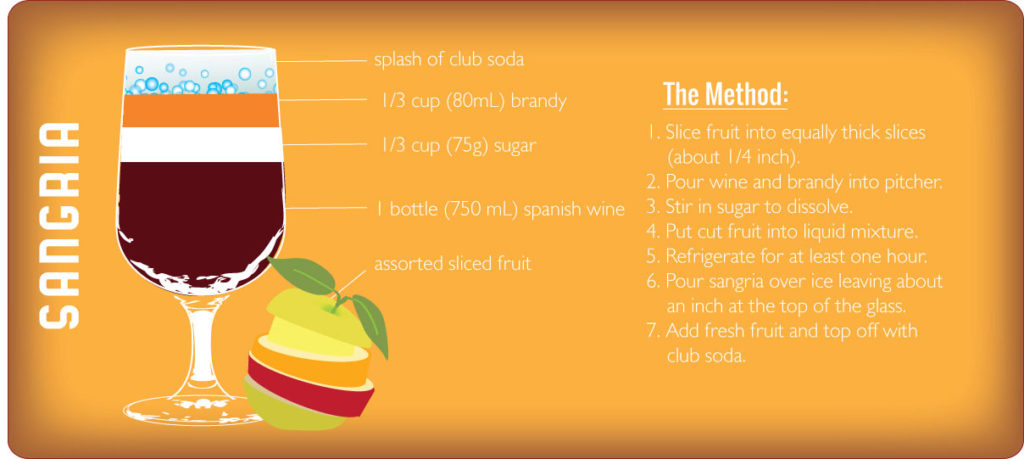 The method:
Wash fruit.
Slice citrus into equally thick slices (about 1/4 inch).
Cut the peach in half and remove the pit.
Cut each peach half into 4 equal pieces.
Pour the wine, brandy, and liqueur into a pitcher.
Stir in sugar to dissolve.
Put cut fruit into the liquid mixture.
Refrigerate for at least one hour to chill and allow flavors to combine.
To serve, pour sangria over ice leaving about an inch at the top of the glass.
Top off with sparkling water.
Garnish, if desired, with a piece of cut fruit.
Sidenote:
In a hurry? Get yourself an inexpensive bottle of Lambrusco. Add some fruit, orange juice, and club soda and you are on your way. This won't have quite the same appeal as true sangria, but it is really close… and good.