I love the feeling you get when you come home from the supermarket and your cupboards are full. There is something satisfying about checking off one of the boxes in Maslow's hierarchy of needs so you can securely move on to other more gratifying pursuits. If that's not enough, there is also the security in knowing that you won't end up running to the nearest supermarket mid-recipe for an ingredient that you "just knew" you had. As with so many things in this modern life, planning and organization is the key. Fortunately, after you have set the ball in motion it is fairly easy to maintain. You may have to change your habits slightly, but the payoff will be worthwhile.
To begin you may be forced to make some tough decisions. Don't save anything that you are never going to use. Also, it's time to look at all the expiration dates and toss the stuff that clutters up your cupboards. Make space for the new and improved pantry.
savour… what you need at your fingertips
Steps to organizing the pantry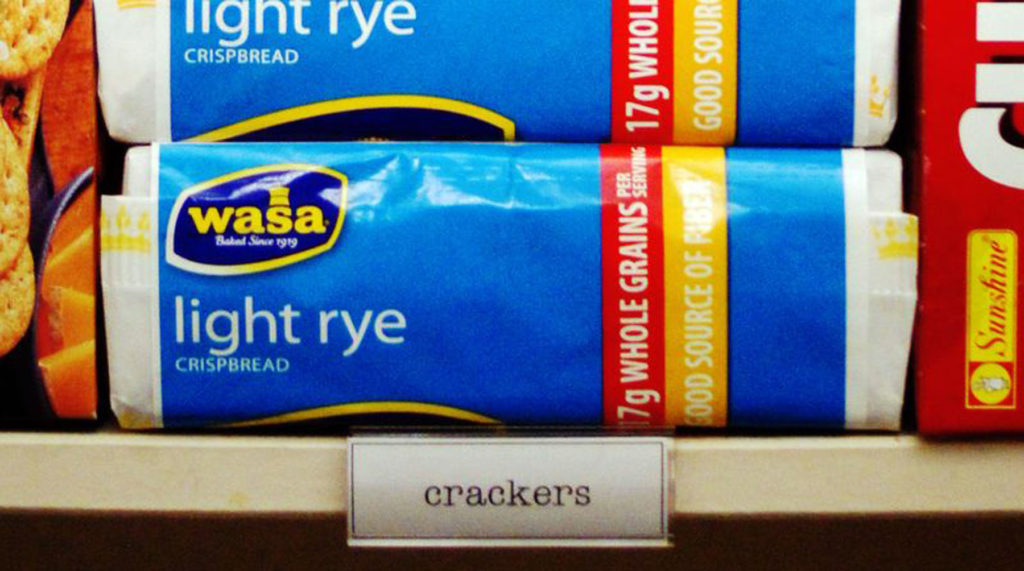 Pantry raid – clean out your pantry. Throw away items that are no longer fresh or past their expiration date.
Think like a grocer – organize shelves as they would at the supermarket.
Tall kids in the back – keep the tallest things in the back so that they can be easily seen.
Get labeled – label shelves by category so everyone knows where to return an item.
Basket case – store baking goods separately or in a basket that can be easily carried to the prep counter.
Hard wired – install a wire rack on the pantry door if you don't already have one. These are great for smaller items, especially spice racks.
Keep on keepin' on – tidy your pantry on a regular basis. Try giving this job to a kid – let him/her be the inventory manager.
Now think like a stockboy – be sure to rotate your stock. Use the oldest stuff first to avoid waste.
After the pantry is organized you may need to fill some gaps.
Tips for stocking your pantry: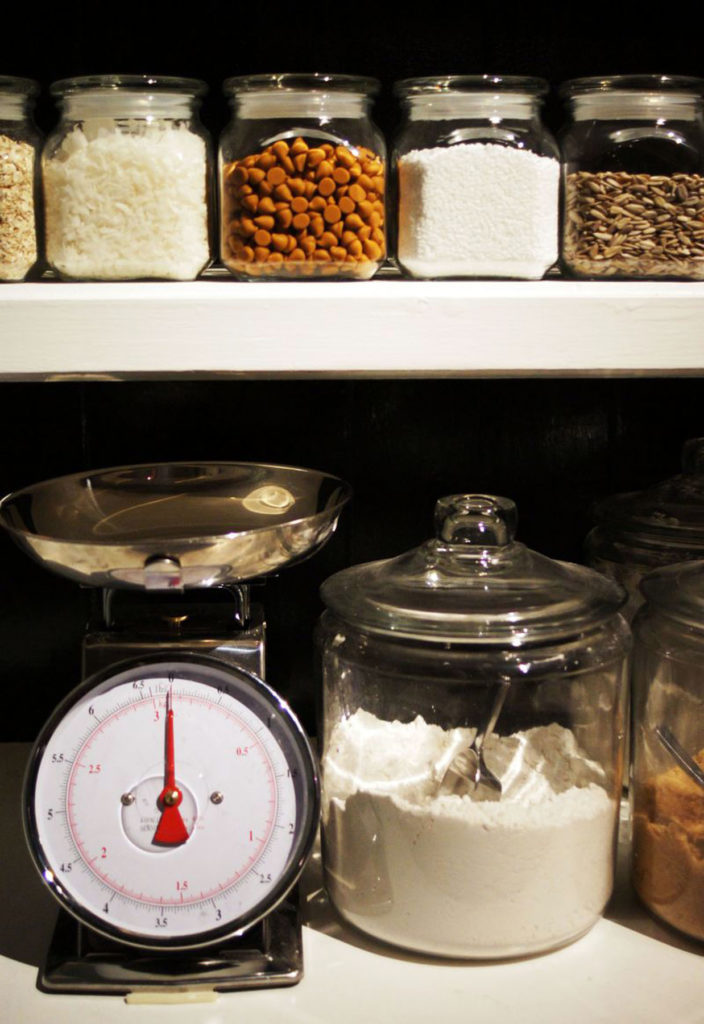 Make and use a shopping list. You can find many templates online or use the one from this archived post.
I have attached a .pdf file of suggested items to have in your pantry. You may find that you do not use all of these items. Most of us use most of them.
Particularly, in terms of spices, you may wish to take a few things off of the list. I do strongly recommend the use of spices in cooking. Get small amounts to have on hand by visiting a grocer that sells in bulk. My local store has tiny bags so I can take just a few teaspoons if I prefer.
There are some differing opinions on where certain things should be kept. We, for example, keep popcorn in the freezer. Peanut butter never gets refrigerated at our house. I keep whole bean coffee in an airtight container and grind no more than I can use in a week. I always keep some stock in the pantry in case of a culinary emergency, but I also typically have homemade chicken stock in the freezer. Do what you know and like as long as it meets food safety standards.
Only buy things in bulk that you are going to use… in bulk. For baking types, a bigger bag of flour makes sense, a 5-gallon drum of shortening probably doesn't… even if it's a "good deal".
Having an organized pantry is critical in running today's modern home. It can save you money and make for some very enjoyable cooking experiences. Let me know how you keep it all organized. If you have comments or additional tips please leave them at the end of the post.