I was fortunate enough to grow up in a time when kids still had lemonade stands. The sugary flavored water was enough to satisfy all neighborhood kids and occasionally a good-hearted adult would stop by for some refreshment. I don't imagine it was any good by my current standards, but back then I thought I had a top-notch product and I sold it.
Summer will soon be drawing to a close. We wanted to bring you a recipe that you could prepare long after the season is over to recall the splendor of sitting on the porch enjoying a tall, icy cold glass of lemonade. The cake, filling, and icing offer three very distinct textures that play together nicely here. We topped ours with clear rock candy because it reminded us of ice cubes.
savour… 25 cents a cup
PINK LEMONADE CUPCAKES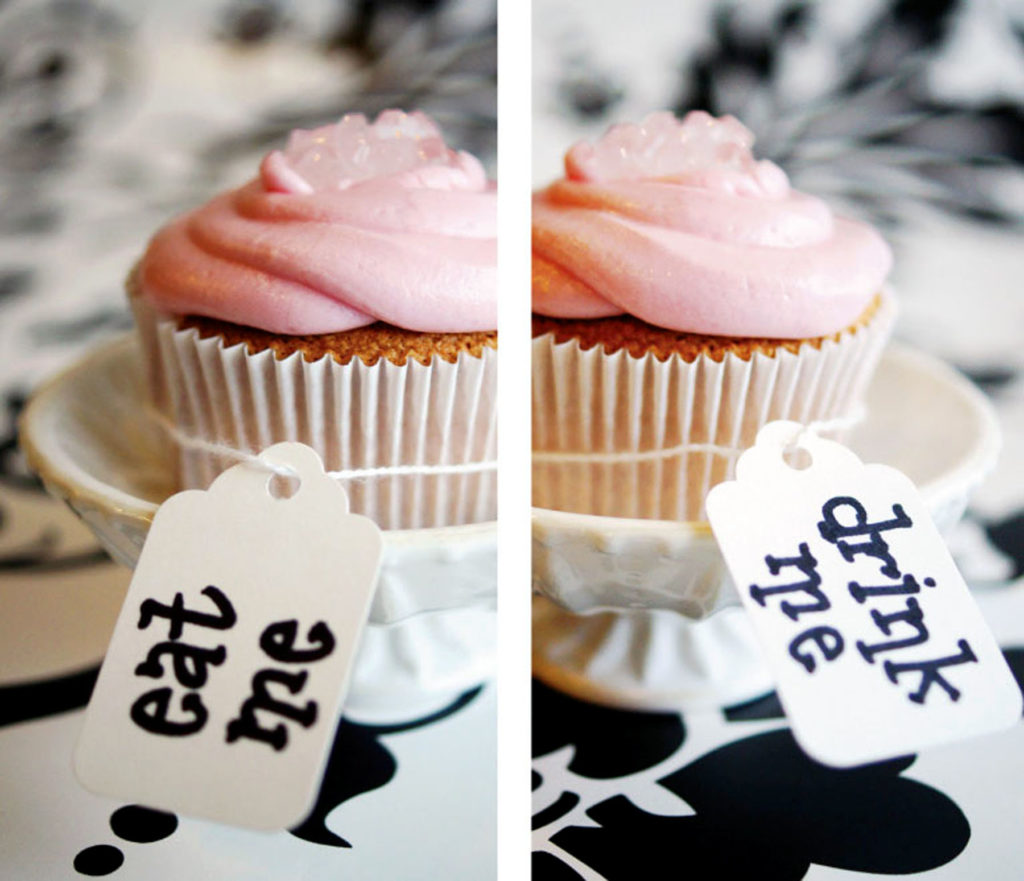 Before you start:
You can substitute all-purpose flour for the cake flour if you wish. Omit the extra tablespoon.
The icing will be just a bit thinner than you really want it when you are finished. It will thicken up some when it is left to rest.
You could use a different jam for the center. I chose strawberry to go along with the theme, but blueberry would taste amazing.
Lemon Sponge Cake
The ingredients:
6 egg yolks
1 tablespoon finely grated lemon zest
1/3 cup of fresh lemon juice plus enough water to make 1/2 cup liquid
1 teaspoon vanilla
1 cup sugar
1 1/4 cups plus 1 tablespoon cake flour
6 egg whites
1/2 teaspoon cream of tartar
1/2 cup sugar
The method:
Preheat oven to 325˚F.
Separate the eggs from the yolks.
Mix egg yolks on high speed for about 5 minutes. They should appear thicker and lemon yellow-colored.
Add zest, juice, and vanilla.  Beat on low just until combined.
Gradually add in 1 cup of sugar on low.
Turn speed up to medium and mix for about 4 more minutes.  The mixture should nearly double in volume.
A quarter cup at a time, sprinkle flour over the mixture and gently fold it in after each addition. You should just be getting the flour moist here.  Set this mixture aside.
In a separate bowl, beat the egg whites and cream of tartar on medium speed until soft peaks form.
Gradually add in the 1/2 cup sugar and beat on high until stiff peaks form.
Fold 1 cup of the egg whites into the egg yolk mixture.
Gently fold the egg yolk mixture into the egg whites.
Fill cupcake papers 3/4 full with batter.
Bake until golden brown on top (about 30 -35 min.).  The cake should spring back when touched in the center.
Remove and allow to cool completely on a wire rack.
Poke a hole in the middle of the cake.
Pipe some strawberry jam into the center.
Top cake with Lemon Buttercream from below.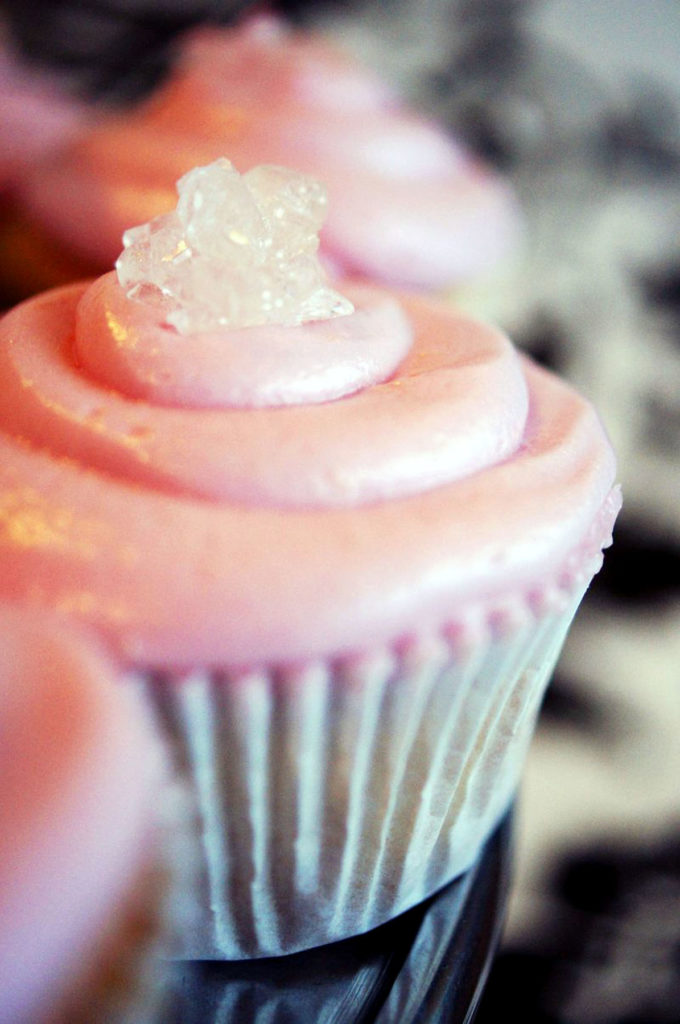 Lemon Buttercream
The ingredients:
1/3 cup butter
5 cups confectioner's sugar – sifted
1/3 cup fresh lemon juice
1 teaspoon finely grated lemon zest
1 teaspoon vanilla
powdered pink coloring
The method:
Beat butter in mixing bowl until light and fluffy.
Add 2 cups of the sugar gradually while mixing. Mix well.
On low-speed mix in 1/3 cup lemon juice, zest, vanilla, and powdered coloring.
Slowly add remaining sugar and beat well.
Add a small amount of water, if necessary, to reach a desired spreadable consistency.