Whenever I am in a quandary about which sandwich to choose (for breakfast, lunch, or dinner) I inevitably choose the BLT. It never disappoints. Thick cut, flavorful bacon makes for a sturdier sandwich, and a crisp finish on the fry means that with each bite I get just the right amount of everything and nothing hanging down the chin. The heirloom tomato gives a perfect homegrown taste and a juiciness that lessens the need for a load of mayo.
The BLT is a classic sandwich that gained a great deal of popularity after World War II during the diner craze. Most diners began carrying a version of it. In the beginning, nearly all versions came with cheese. Ours does, too.
For the update on the classic, we substituted prosciutto for the bacon, spinach for the curly lettuce, and provolone for the cheddar. Instead of spinach, you could also use basil leaves for a tasty twist. The prosciutto is good without further preparation, but a little time on medium-low in the skillet reveals a more robust flavor and very crispy edges. You might even like to change out the mayo for some Italian dressing. This Italian spin on the classic American sandwich might just become your new favorite.
savour… classics
THE BLT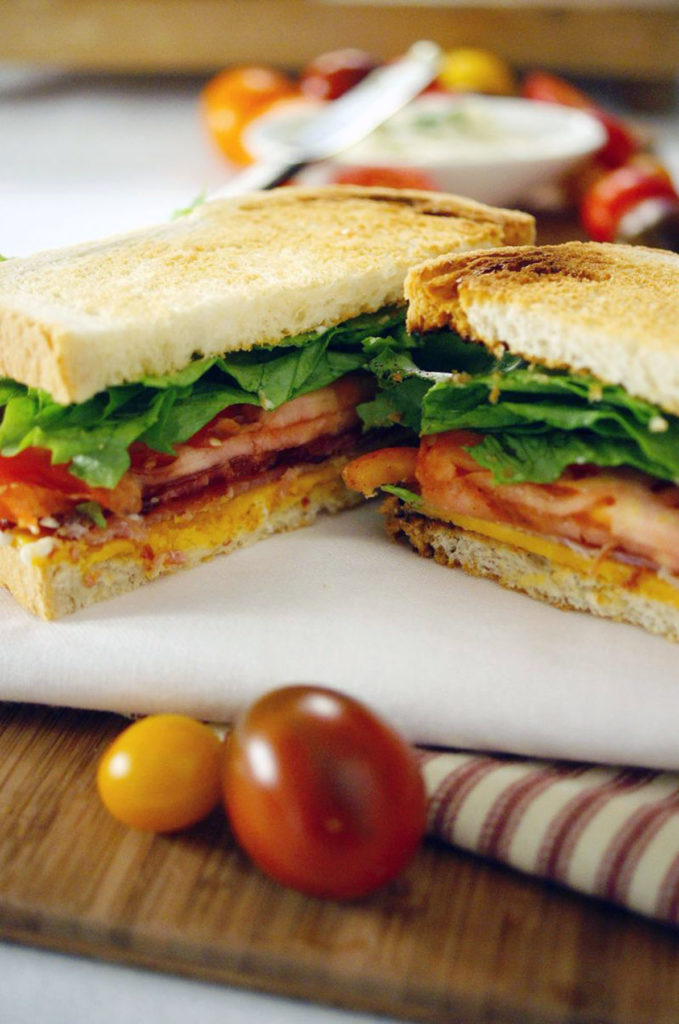 Before you start:
I like to cook bacon in the oven. This cuts down dramatically on the grease splatters and odor in your home. It also allows you to leave the stove without the fear of a grease fire.
Slice the tomato thin enough that you could stack several slices to be sure to cover the entire area.
Our bread was an Italian sandwich bread. You could use another bread here. I prefer ones that are sturdier than standard white bread. This hearty sandwich is not well suited for flimsy bread.
The ingredients:
1 lb thick-cut bacon
8 slices bread
1 heirloom tomato
Curly lettuce
Mayonnaise
Cheddar cheese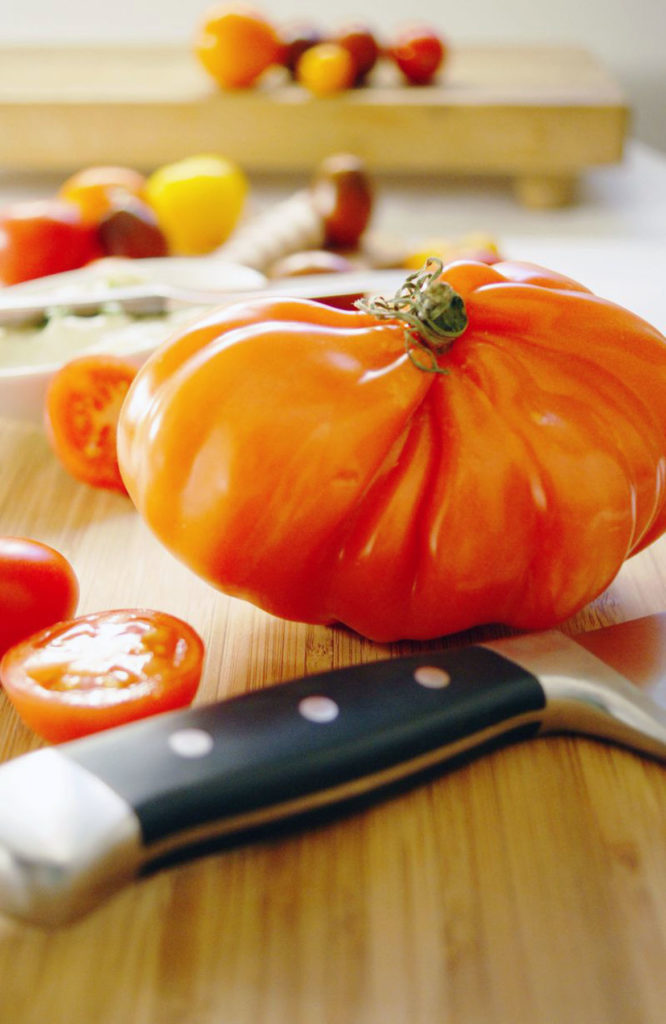 The method:
Preheat oven to 350˚F.
Place bacon on a wire rack on a baking sheet. Put in the oven on the middle rack. Bake until golden and crispy (about 30 minutes).
Slice bread if necessary.
Slice tomato and cheese.
Toast bread.
Assemble sandwich by spreading mayo on toast and putting all the pieces together.