We made it home from our holiday road trip happy but worn. It was a wonderful week. The boys have put all of their new things away and now we are ready to enjoy the remaining days of winter break. Nobody has felt much like cooking so we have resorted to simple recipes.
Our dessert option couldn't be easier. You just need a few ingredients, a good knife, and a cutting board. These fruit nachos are just tossed together. The ice cream on top adds a bit of cool and creamy to the crisp chips. A variety of fruit gives you plenty of texture and some variation in terms of tangy versus sweet, etc.
savour… piled high
FRUIT NACHOS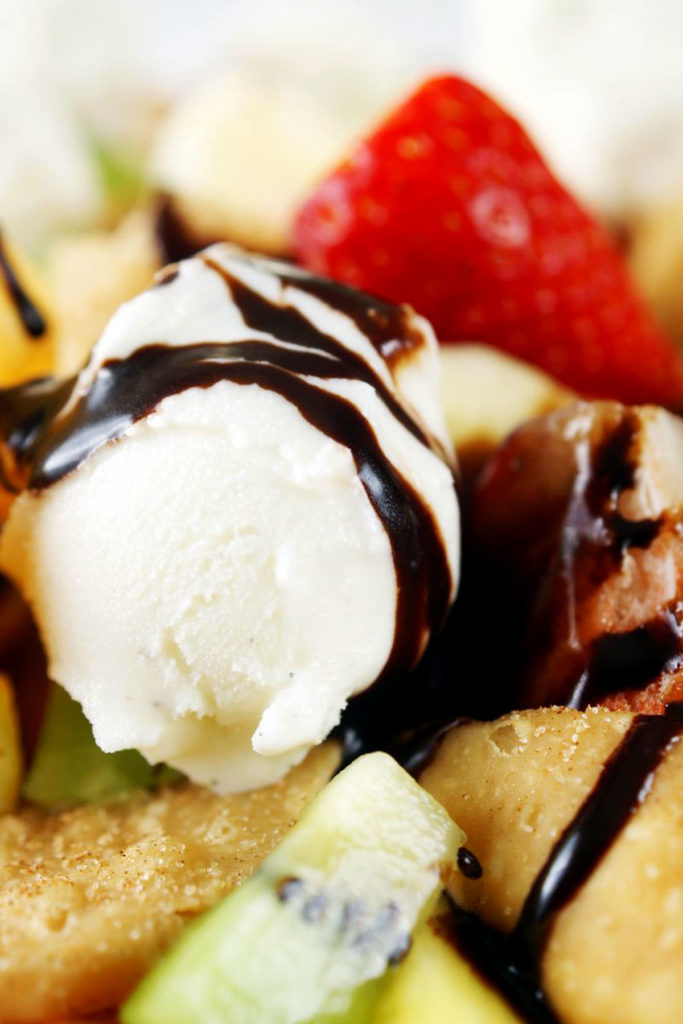 Before you start:
The cinnamon chips or bunuelos are available in most Mexican markets. We are lucky enough to have plenty of them here in Dallas.
If you don't have access to a Mexican supermarket you can make them easily enough by cutting a fajita sized flour tortilla into triangles and deep-frying them in oil at 375 degrees until lightly golden brown. Move them to a wire rack inverted on newspaper or paper towels to drain and then sprinkle with cinnamon sugar.
Bunuelos are sometimes made to look something like a doughnut or fritter. The name is used for a few variations of fried dough. What you need is the cinnamon chip kind.
Bunuelos are more easily found at this time of year as they are often served as part of the New Year celebration.
You can sometimes find fried flour tortilla chips in a regular supermarket. Try spraying these lightly with cooking spray, warm them in a moderate oven and then sprinkle with cinnamon sugar.
This dish is best served with family and close friends. It is meant to be a "free for all" although you could make individual servings if you wish.
The ingredients:
Bunuelos (30-40 chips)
2 or 3 fresh strawberries
3/4 cup chopped fresh pineapple
1 sliced fresh banana
1 chopped fresh kiwi
8-10 bite-size scoops of vanilla ice cream
Chocolate sauce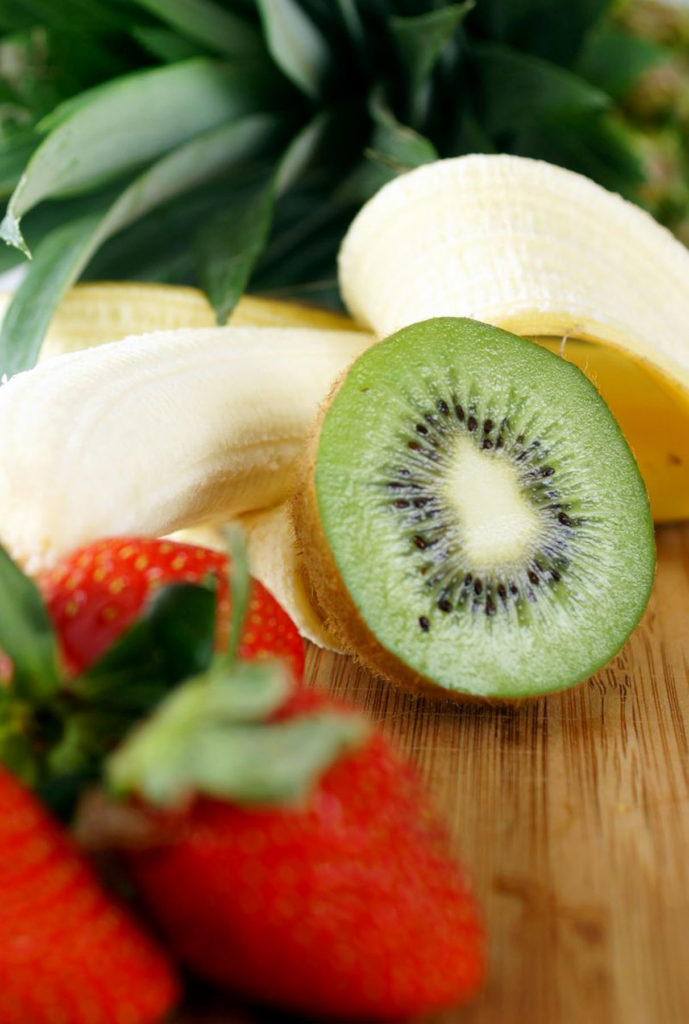 The method:
Place chips on serving platter.
Evenly distribute fruit.
Evenly distribute ice cream just before serving.
Top with chocolate sauce.