So you made all of the cookies from Cookie Week and now you are looking for something else to put in your holiday packages. Well, we've got you covered. Homemade candy is delicious and far easier to make than most people think. Despite the fact that Willie Wonka seemed like he was working magic, the only real magic you need is knowledge… and a few good tools.
We have paired two of our favorite fudges together here. You could make these separately if you wish, but the flavors together are fantastic. Don't skip the sea salt. It will make this decadent treat the highlight of any holiday gift box.
savour… Christmas candies
SALTED CARAMEL CHOCOLATE FUDGE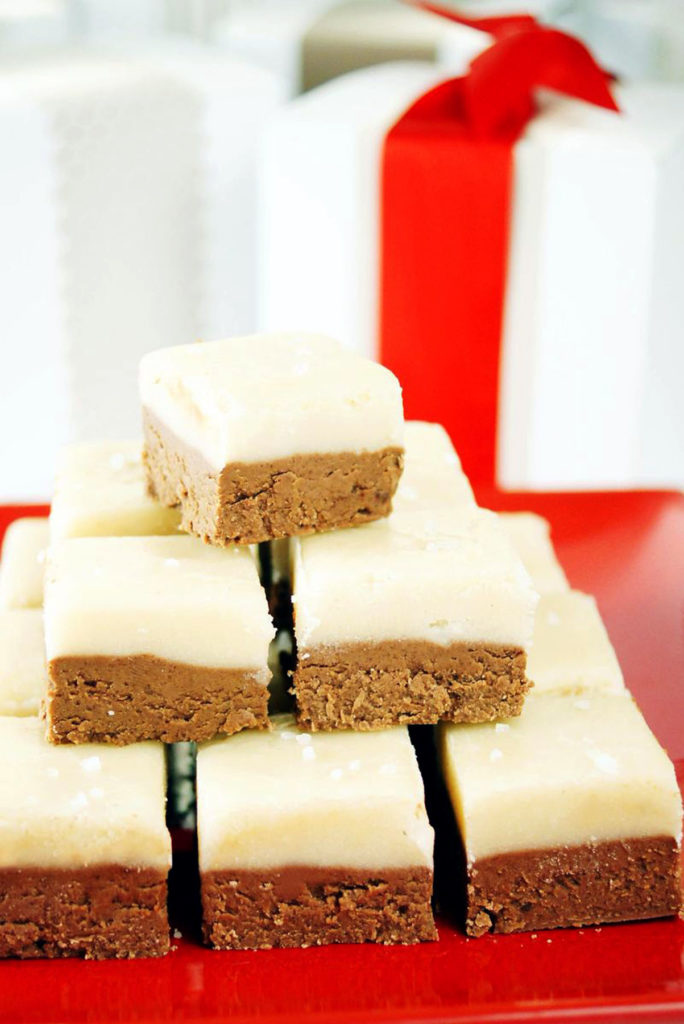 Before you start:
Use a wooden spoon. They are ideal for candy making.
There is a way to determine readiness with water and candy stages. I use a thermometer. It's science, plain and simple, and I don't care to mess it up. Regarding candy making, there is a very fine line between done and ruined.
Enlist the help of a friend if necessary. You have to stir a great deal. In the final stages, you may get tired.
Bad butter makes bitter batter… or something like that. Use butter, real butter. The best butter makes the best candy.
If you want to add nuts, do it at step 6. Chopped hazelnuts would be delicious here.
I believe that nearly everything that is sweet needs a little salt. Just a pinch will do.
For easy pan lining, turn your pan over and "wrap" it like a gift with the foil. Then turn your pan over and insert your liner. Leave the tall edges. When the fudge is cooled and hard it will be easy to lift it out.
Wipe the edge of the knife off with a paper towel between cuts to avoid getting the chocolate on the caramel fudge.
BASIC CHOCOLATE FUDGE
The ingredients:
2 cups granulated sugar
3/4 cup milk
2 ounces unsweetened chocolate, chopped
1 teaspoon light corn syrup
2 tablespoons butter
1 teaspoon vanilla
pinch of salt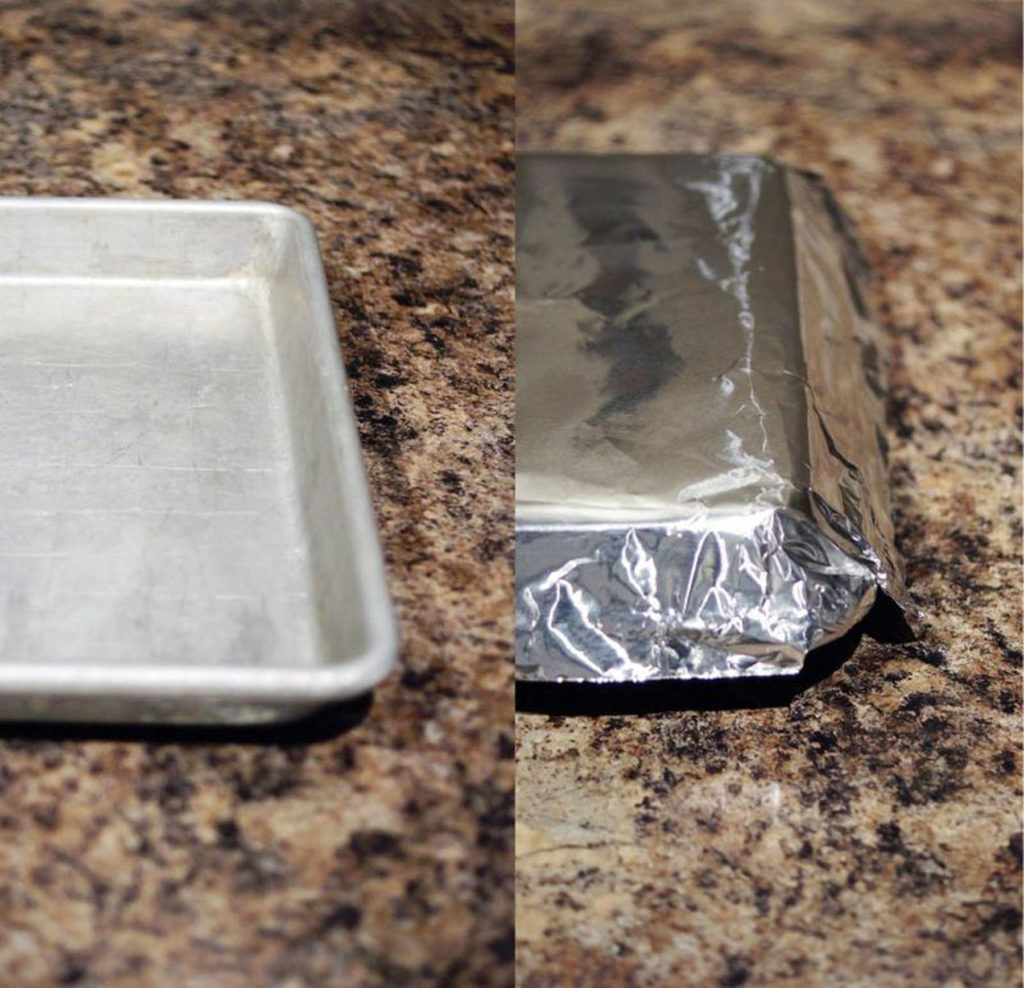 The method:
Line a loaf pan with aluminum foil (see tip above for easy method)
Butter the foil and the inside of a heavy two-quart saucepan.
Place sugar, milk, chocolate, and corn syrup in a pan.  Heat to boiling over medium-high heat.
Reduce heat to medium-low and insert a candy thermometer.
Continue cooking, stirring frequently, until mixture reaches soft ball stage or 235˚F (20-25 minutes).
Remove from heat and add butter and vanilla. DO NOT STIR.
Allow the mixture to cool until it reaches 110˚F.  This will take close to an hour.
Remove thermometer and stir vigorously until the mixture thickens and starts to lose its glossy sheen.
Pour and press into a foil-lined loaf pan.  Set aside to cool.
SALTED CARAMEL FUDGE
The ingredients:
3 cups sugar
1 cup heavy cream
1/4 cup butter
2 tablespoons light corn syrup
pinch of salt
Sea salt for topping
The method:
In a heavy 2-quart saucepan toast 1 cup of the sugar until it start to melt and brown slightly.
Add the remaining sugar, cream, butter, corn syrup, and a pinch of salt.
Cook on medium-high until mixture boils.
Reduce heat to medium-low and insert a candy thermometer. Cook until mixture reaches soft ball stage or 235˚F.
Remove from heat and start stirring vigorously.  Stir until mixture is thickened and not glossy.
Spread fudge over mostly cooled chocolate fudge.
While it is still warm score the top of the fudge for easy cutting later and sprinkle with sea salt.  Press the salt in slightly so it will stay.
Allow to cool completely.
Use foil to remove from pan and cut with a very sharp knife.