January is National Soup Month and there couldn't be a better time for it. I enjoy soup year round, but there is nothing like a warm bowl of soup to start your winter meal. Not only does it allow you to round out your meal, but many broth-based soups are lower in calories and filled with good stuff. This could help to fill you up a little before your entrée begins… perfect for those New Year's weight control resolutions.
Our soup today is a regular around here… Roasted Chicken Tortilla. It is widely available in our Tex-Mex region, but some of you may be unfamiliar with it. This soup is loaded with robust flavor and incredibly easy to make. It is usually a little spicy, but you can determine your own heat level.
savour… a good start
ROASTED CHICKEN TORTILLA SOUP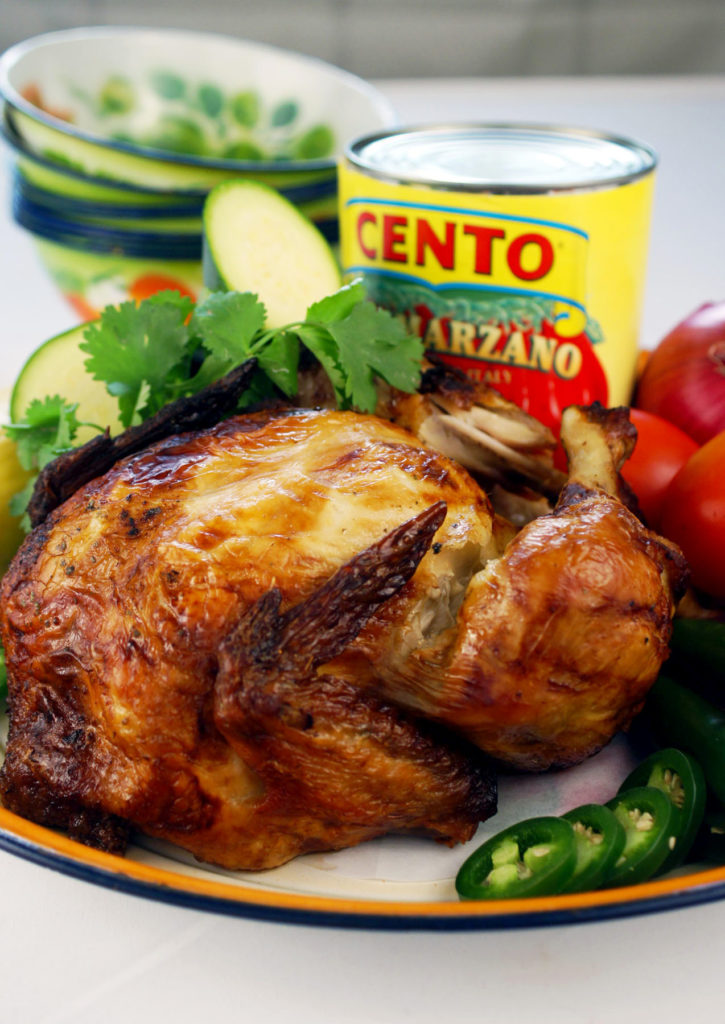 Before you start:
The chicken we used here was a rotisserie chicken from the supermarket. The flavor is very good and it gives us plenty of leftover for another meal or salad. Whatever is left beyond that gets used to make stock.
This soup tastes best with the freshest ingredients. Try to use fresh tomatoes, but if they are not available you could substitute diced stewed tomatoes.
You may be able to find corn tortilla strips in the supermarket. I use them often and they work fine.
Adapt this recipe as necessary. This recipe is actually an adaptation of recipes we have found along the way. Generally speaking, recipes are meant to be guidelines. Try to follow it as close as possible the first time you make it, but then experiment to get exactly the taste you want. Friendly disclaimer: some things are food science and must be followed to the letter to get the desired results. This is especially true in baking.
You can keep the seeds in the jalapenos if you wish for extra heat, but I caution against keeping the serrano seeds. They can be incredibly hot.
Mind your hands when cutting fresh peppers. If you have food prep gloves, use them. If not, minimize your contact with the inside of the peppers and wash your hands thoroughly when finished. Do not touch your eye area… ouch!
Lola's Kitchen Tips:
Always taste everything. Every good cook tastes their creation as they go. Taste the ingredients (as appropriate) to make sure the flavor is good and that it meets your standards. Taste what you are cooking each time you add ingredients or seasonings. To avoid "double-dipping" keep a container of tasting spoons nearby.
The ingredients:
1 cup chopped cooked chicken
96 oz (12 cups) of chicken stock
3 cloves minced garlic
½ medium red onion – diced
1 diced serrano pepper – seeded
1 diced jalapeno pepper
1/2 cup chopped cilantro
Juice of two limes
1 medium zucchini squash in ½ inch cubes
1 medium yellow squash in ½ inch cubes
1 1/2 cup diced tomatoes
2 teaspoon salt
2 tablespoons ground cumin
Salt and pepper to taste
Corn tortillas
Enough canola or vegetable oil to make one inch deep in your skillet
Monterey jack cheese for garnish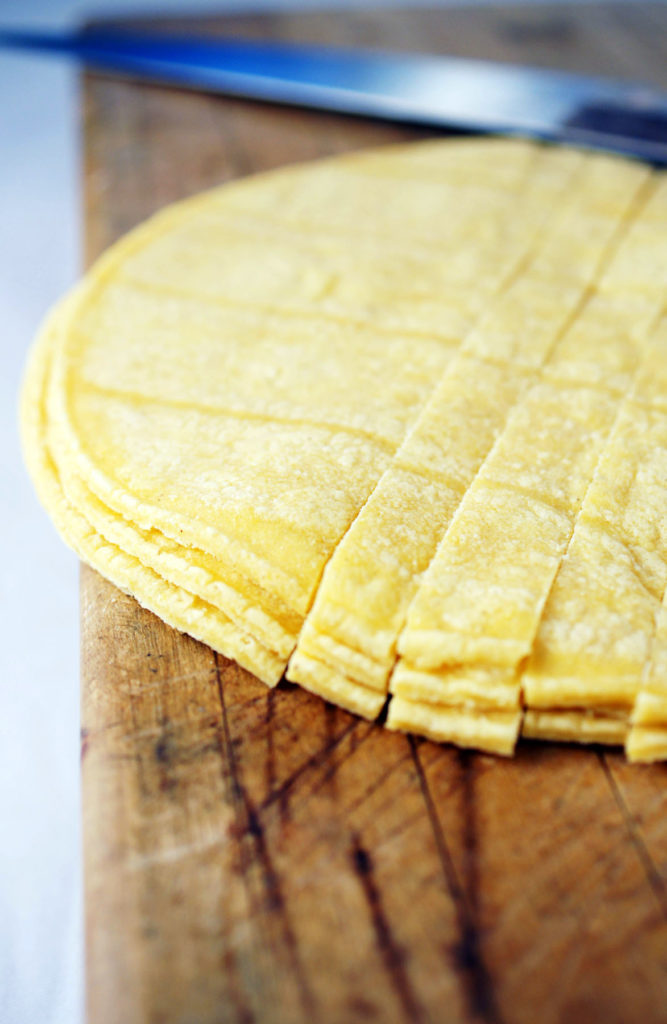 The method:
Pour stock in a pot over medium heat.
Add garlic, peppers, onion, squash, cumin, and lime juice. Bring to a boil.
Reduce heat, cover, and simmer for at least 30 min.
While simmering prepare the tortilla strips.
Cut soft corn tortillas into strips 1/8 slivers to 1/2 strips depending on your taste.
Heat oil in a skillet over medium heat.
Drop the strips in and cook only until lightly browned.
Remove strips and place on a wire drying rack inverted on paper towels.
Add chicken and tomatoes to soup.
Simmer for an additional 15 min.
Add cilantro.
Serve hot with shredded Monterey Jack cheese and tortilla strips piled on top.