The first week of the new year is coming to a close and already I feel full of hope and promise for what is to come. If you are like me, you have much planned and already your list is longer than there is time to complete it. Lists are good, but only if they include breaks to enjoy the life you work so hard to create.
A coffee break is a perfect way to stop and enjoy the rewards of hard work. As long as you are at it, you might just as well enjoy some coffee cake, too. A buckle is perfect with coffee as it is not too sweet. The cake is rather plain with just enough sweetness on top with the berries. The crunch of the topping brings it all together. One small piece and a hot cup of joe are just enough to get your toes pointed in the right direction again.
savour… coffee breaks
MIXED BERRY BUCKLE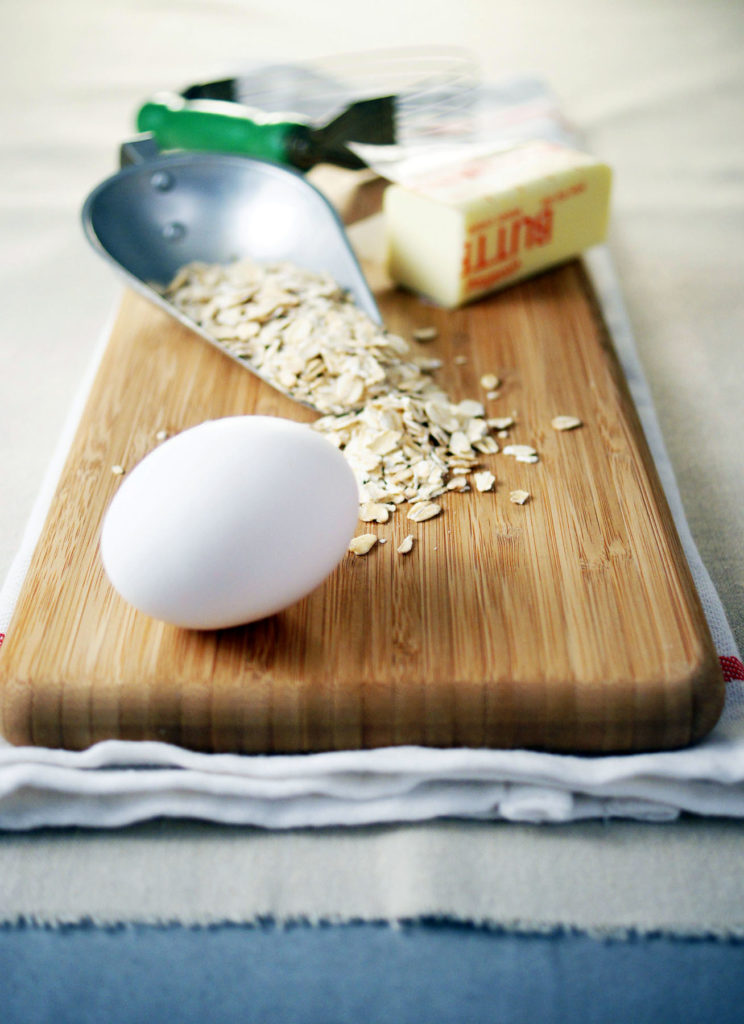 Before you start:
While I almost always choose fresh fruit for my treats, I don't mind the frozen stuff here. It bakes up very nicely, the flavor is good, and I can make it any time of the year without breaking the bank.
For the streusel, the butter must be cold. I like working it as much as possible with a pastry blender before using my fingers as the heat from your fingertips will work against you.
You need not thaw the berries before using them. Pull them straight from the freezer when ready.
Buckle is often served warm. It is very tasty with a bit of ice cream on the side. However, when it cools completely the topping becomes quite crunchy and delicious. Try it both ways.
I recommend rolled oats for this treat, not quick oats. The rolled oats give a much better texture to the streusel.
I am on a mission to get you all to buy a kitchen scale for baking this year. It doesn't have to be a very expensive one, but baking can be exact sometimes and it helps produce desired results. Additionally, it will help you repeat your efforts. To that end, I have included weight in grams for key ingredients and will continue to do so going forward.
The ingredients:
For the streusel:
½ cup rolled oats /50g
¼ cup all-purpose flour /60g
¼ cup granulated sugar /60g
4 ½ tablespoons cold butter
½ teaspoon cinnamon
For the cake:
2 cups all-purpose flour /265g
2 ½ teaspoon baking powder
¼ teaspoon salt
½ cup shortening
2 tablespoon butter at room temperature
¾ cup granulated sugar /150g
1 egg
½ cup milk
2 cups frozen mixed berries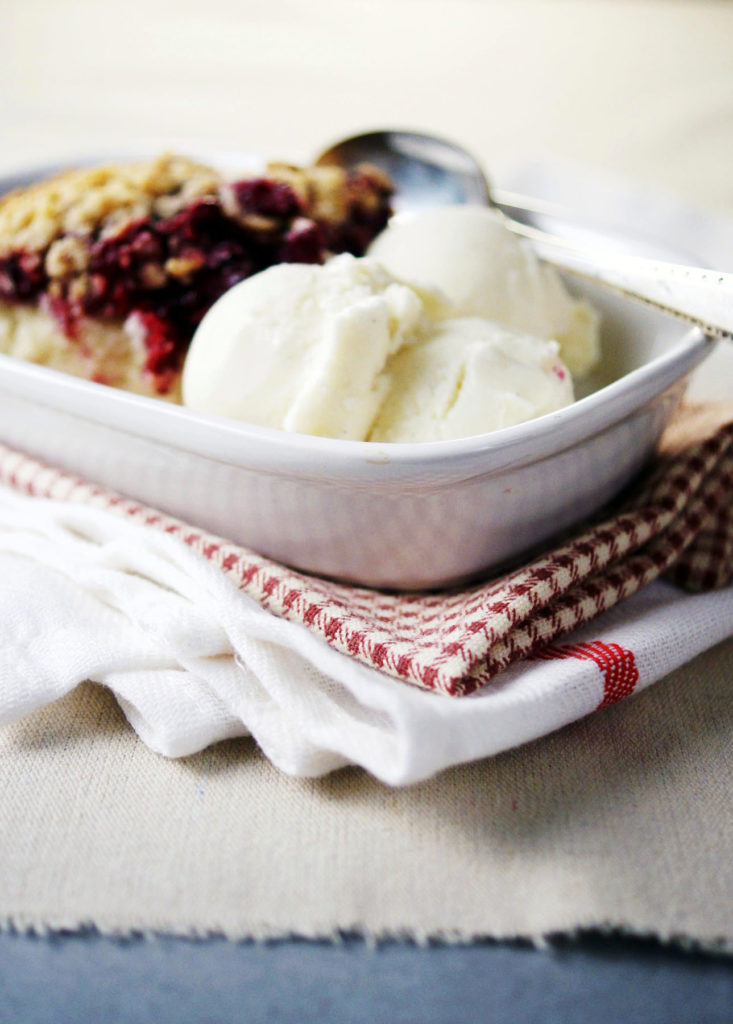 The method:
For the streusel:
Whisk together oats, flour, sugar, and cinnamon.
Cut butter into small pieces and add to dry ingredients.
Blend together with a pastry blender or two forks in a cutting motion to create a crumb-like mixture.
Place the bowl in the refrigerator until ready to use.
For the cake:
Preheat oven to 350˚F.
Lightly grease a 9×9 square baking pan. Set aside.
Whisk flour, baking powder, and salt together in a bowl. Set aside.
Place shortening and butter in a bowl and mix on medium speed for about 30 seconds.
Add sugar and beat on medium again until light and fluffy (1 ½ to 2 minutes).
Add egg and beat until well blended.
Add 1/3 of the dry ingredients and then a 1/3 of the milk repeatedly until all mixed in. Mix well after each addition, but do not over mix.
Spread batter into greased pan.
Sprinkle frozen berries over the top of the batter.
Retrieve the streusel from the fridge and sprinkle it over the berries.
Bake for 45-55 minutes or until lightly browned.
Remove and place on a wire rack to cool slightly before serving.