Another winter season is behind us and the promise of a fresh beginning is on the horizon. I am so anxious to get my hands on new crops of fresh produce. For now, we are using what is in season and available at our nearby supermarket.
For us, that means strawberries and mango (shipped in from California and Mexico). Both happened to be on sale last week. That is what led me to this pie with a somewhat uncommon combination. What is definitely not common is the flavor.
Mangoes can be tart sometimes, but the sweetness of the strawberries counters that nicely. The colors are lovely together. I was so inspired by them that I picked up some fresh flowers with some of the same colors to brighten up our table.
savour… bright and lovely
STRAWBERRY MANGO MERINGUE PIE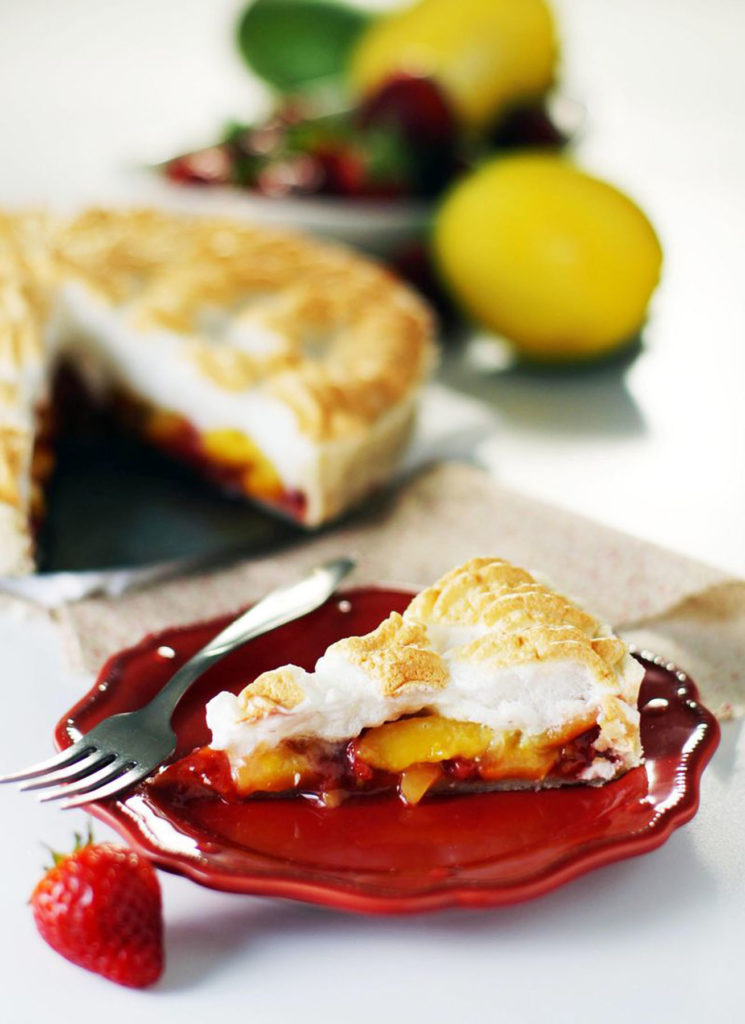 Before you start:
Mangoes are related to cashews, pistachios, and, surprisingly, poison ivy. If you buy a mango with any sap present, be sure to wash it thoroughly. Mango peels contain the same chemical present in poison ivy and can cause contact dermatitis.
For blind baking, poke some holes in the crust with a fork and then line crust with foil. Fill pie crust with dried beans.
Make sure the meringue touches the pie crust all the way around to avoid separating.
If your fruit filling has not thickened enough, you may wish to add a teaspoon of cornstarch moistened with just a few drops of water and mix well. Allow a bit more time on the stove to thicken before adding to the pie crust.
The ingredients:
For the pie:
2 mangoes – peeled, seeded, and cubed
1/4 cup apple juice
20 medium to large fresh strawberries, hulled and evenly sliced
1/4 cup white sugar
3 tablespoons honey
For the meringue:
4 egg whites
Pinch of cream of tartar
2 tablespoons sugar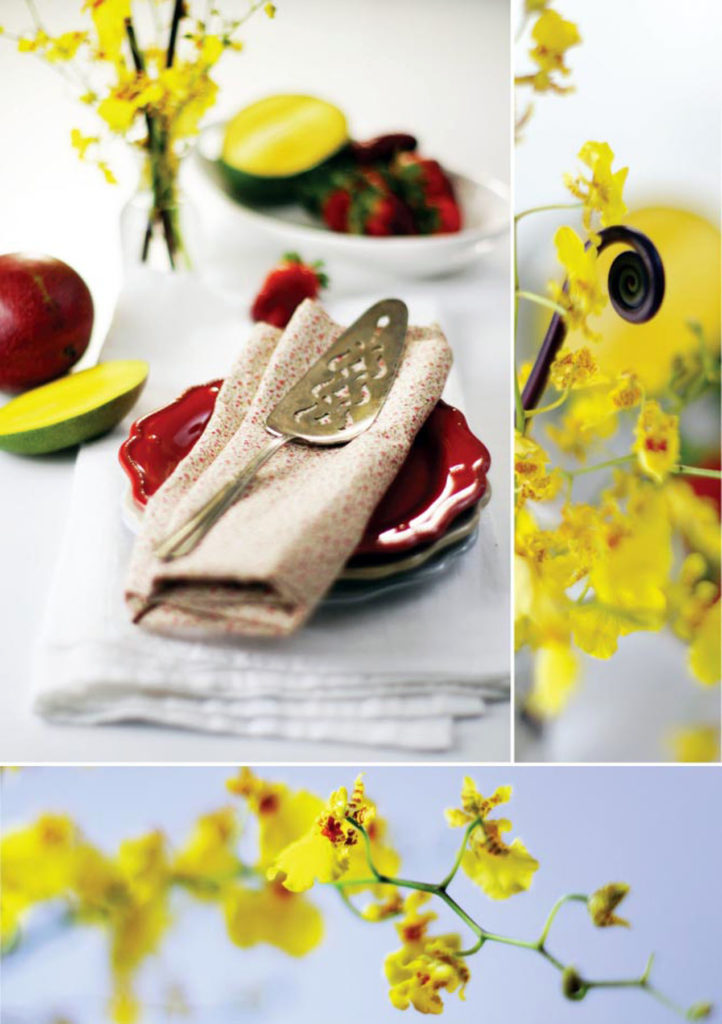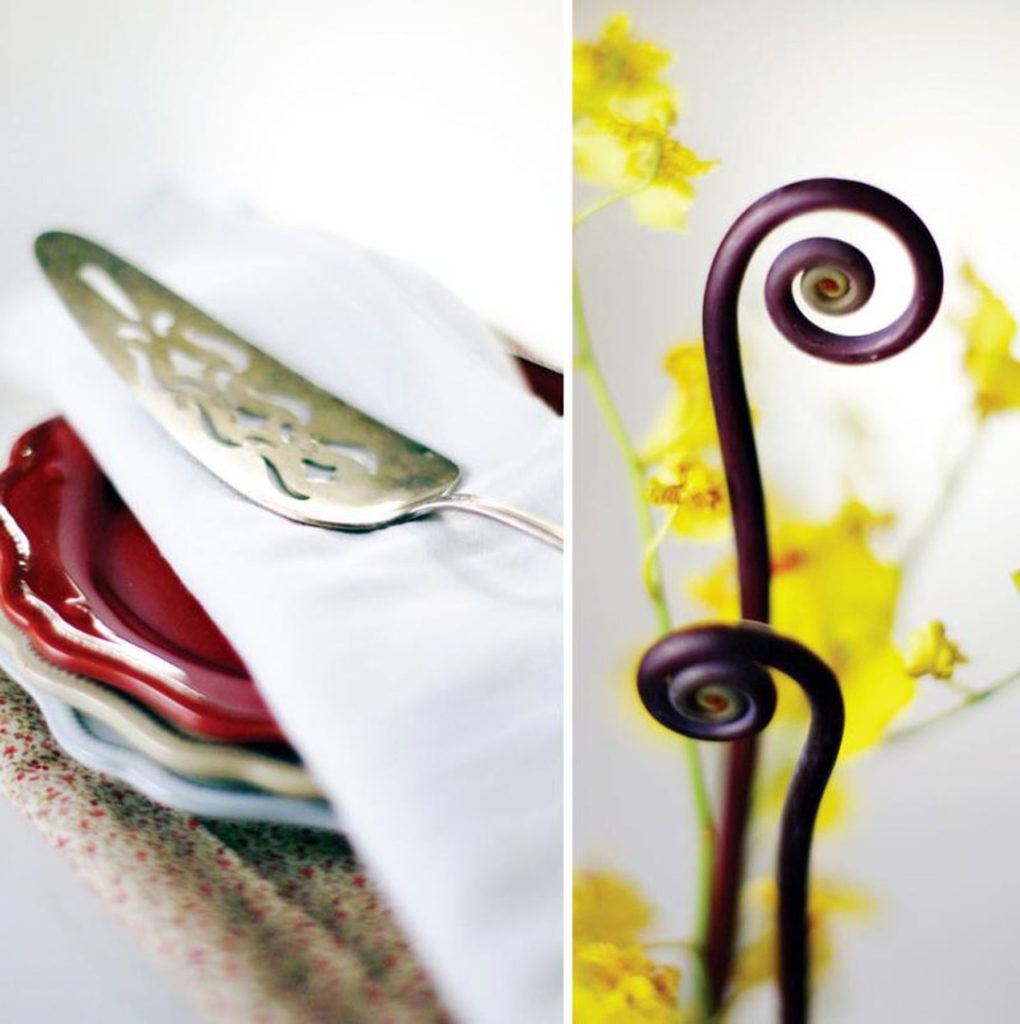 The method:
Prepare your pie pan with crust and place it in the freezer for 30 minutes.
Preheat oven to 375˚F.
Place mangoes and apple juice in a medium saucepan over medium-low heat until softened (about 10 min.).
Place strawberries, sugar, and honey in a separate pan over medium-low heat until softened (about 8 min.).
Blind bake pie crust for 12 minutes.  Remove pie weights and foil.
Prepare meringue by placing egg whites and cream of tartar in a clean mixing bowl.
Whisk on medium speed until soft peaks form. 
Turn mixer to high and gradually add sugar while whisking.  Whisk until firm, but not stiff peaks form.
Add meringue to the pie top by either spreading or piping it.
Bake for 10-12 minutes until meringue is golden brown.
Place on a wire rack to cool completely before serving.