The temperature is really starting to soar. This week was the official start of summer and I am already weather weary. In an effort to cool things off a bit we offer up this tasty, cool granita. Granita is impossibly easy to make. The ingredients are simple. The only thing required from you is a little time and patience for the freezer to do its job.
This pineapple lemon verbena version is a wonderful combination. The herb adds just a hint of lemon freshness to the overall taste. If you don't have access to lemon verbena you may want to try a different herb. The fresh pineapple taste is one of my favorites. You might remember my love for pineapple from this earlier post… pineapple upside down cheesecake.
The granita is perfect for dinner parties as it can be prepared a day ahead. If you scrape it up just before dinner, it will be just right for a light finish to a good meal.
savour… the perfect ending
PINEAPPLE GRANITA WITH LEMON VERBENA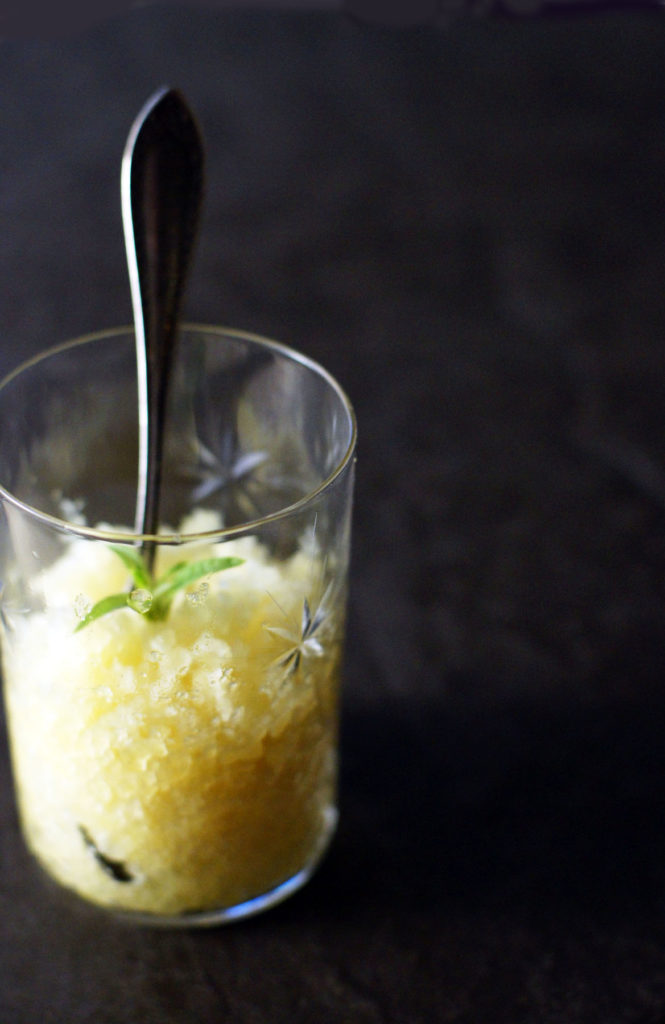 Before you start:
Pineapple is quite fibrous. Be sure to pass it through a sieve or strainer before freezing.
This can be made a day ahead.
We used lemon verbena here, but you could substitute with other herbs, such as pineapple sage or mint. You may have to adjust the amount for flavor.
The ingredients:
2 cups pureed pineapple
2 tablespoons chopped fresh lemon verbena
1 cup water
1/3 cup sugar / 70g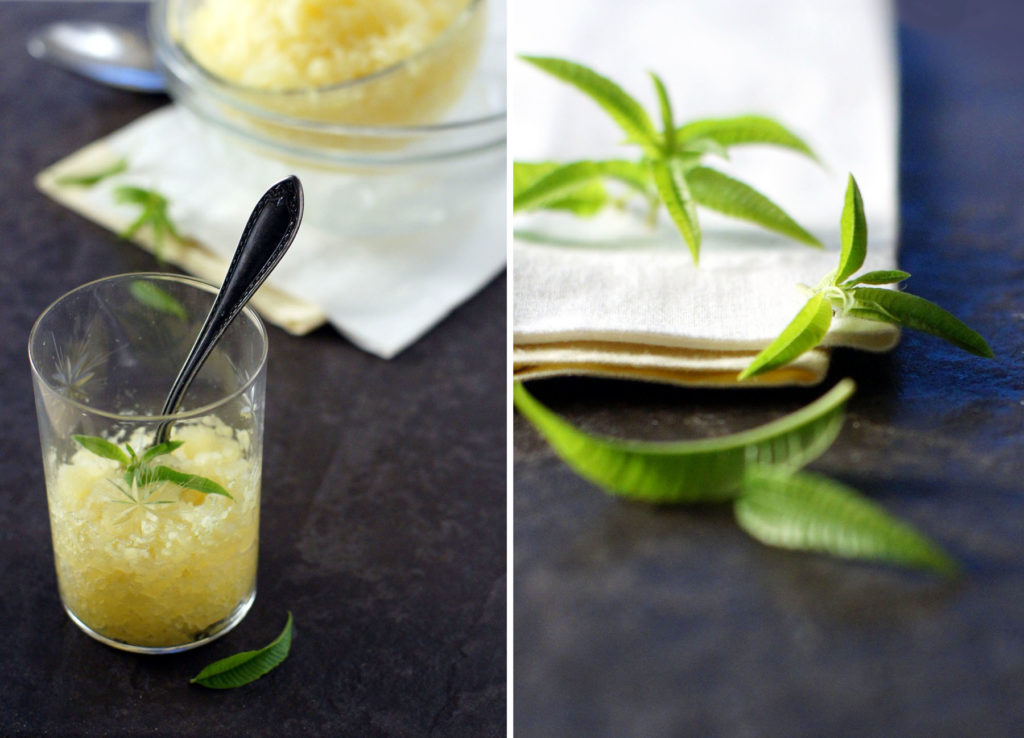 The method:
Cut fresh pineapple into chunks and puree in either a blender or food processor.
Mash puree through a strainer to remove excess fibers.
In a medium saucepan, bring water, sugar, and lemon verbena to a boil until sugar is fully dissolved.
Strain syrup to remove verbena leaves.
Pour syrup into pineapple puree.
Pour mixture into a 9×13 baking dish, cover with plastic wrap and place in the freezer for 45 minutes.
Whisk mixture to distribute evenly and cover with plastic wrap.
Return dish to freezer for another 45 minutes.
Whisk again to distribute evenly and cover with plastic wrap.
Freeze for 3 hours or overnight.
With a fork, scrape the surface of the granite lengthwise to form icy crystals. Continue scraping until all of the mixture has been scraped.
Return to the freezer for at least one hour before serving.