I've got pumpkin fever. Nevermind that it is one of my favorite colors. Pumpkins are everywhere right now. I am dying to make some pumpkin cheesecake, whoopie pies, and more. But that will have to hold. This weekend we are having a little Halloween get together. I wanted to make something a bit unexpected. I think this should do the trick.
Our pumpkin spice malted milkshake is the perfect amount of pumpkin flavor paired up with vanilla ice cream and just enough malted milk to give the shake some density. This is a delicious way to get the coolness of the malted milkshake with the flavor of a warm piece of pie… and the straw makes it perfect for sipping through a mask.
savour… sweet loot
PUMPKIN SPICE MALTER MILK SHAKE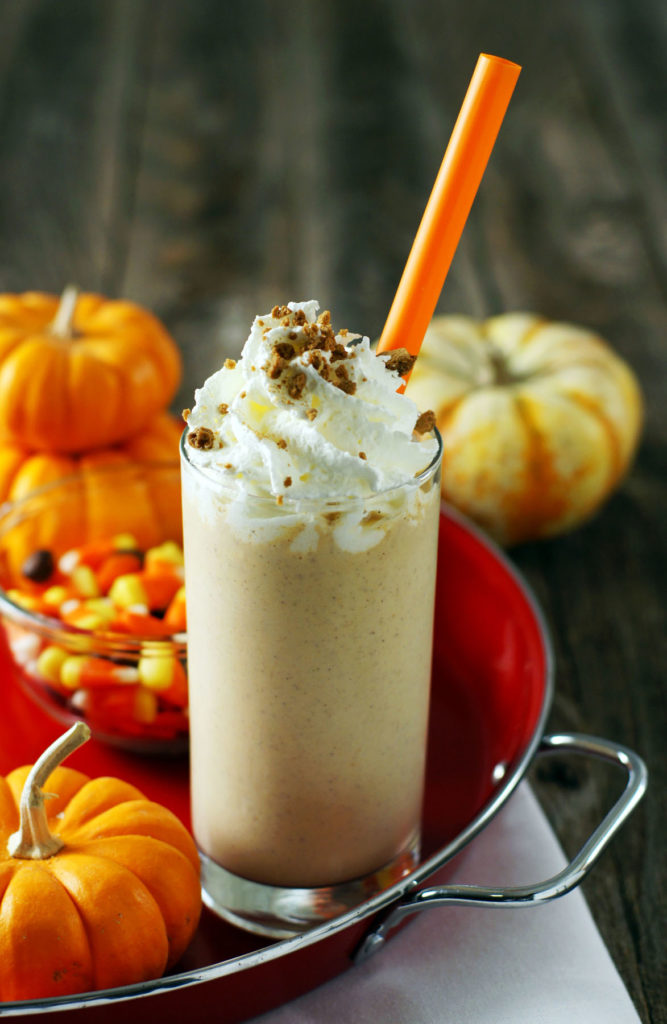 Before you start:
If you don't already have pumpkin pie spice, you may wish to make it yourself. The recipe is simple and it is good to make ahead and have around. Simply mix together:
3 tablespoons ground cinnamon
2 teaspoons ground ginger
2 teaspoons ground nutmeg
1 1/2 teaspoons ground cloves
1 1/2 teaspoons ground allspice
We topped ours with whipped cream and a few crumbled ginger snaps. Graham crackers would be tasty, too.
The ingredients:
2 cups vanilla ice cream
1/2 cup milk
1/4 cup half & half
1 teaspoon vanilla
2/3 cup pumpkin puree
1 1/2 teaspoons pumpkin pie spice
1/2 cup malted milk powder
whipped cream
ginger snap crumbs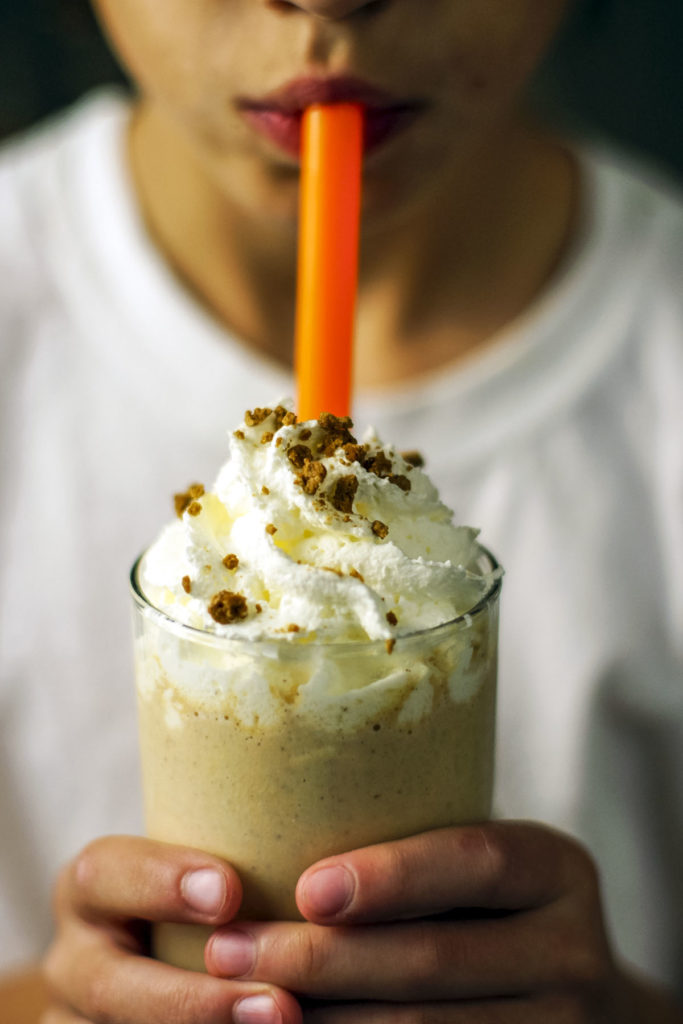 The method:
Place ingredients in a blender in this order… milk, half & half, vanilla, puree, spice, ice cream, malt.
Blend on medium-high speed with a lid in place just until a smooth consistency is reached.
Pour into glasses leaving about an inch at the top.
Top with whipped cream and crumbs.
Serve immediately.