Are you ready for the holidays? I adore the holiday season. It is an absolute sensory overload for me. The sights, smells, and sounds are distinct and often tied to a memory that warms the heart. Of course, the tastes are high on my list of sensory experiences that make the holidays what they are.
Because cooking and baking were an important part of my family life as a boy, I relate very closely to food and the importance it plays in family gatherings, celebrations, and traditions. During the holidays we had access to more baked goods than any other time of year. Today I am sharing one of those memories with you. This cookie signified the coming of the season every year for me.
Mincemeat is the star here, but the cookie itself is delicious. It is both buttery and delicate and makes the perfect backdrop for the more robust flavor of the filling. The walnuts add a nice texture and a bit of a crust. This cookie smells like Christmas and might just become a new addition to your traditions.
savour… holiday heaven
MINCEMEAT THUMBPRINT COOKIES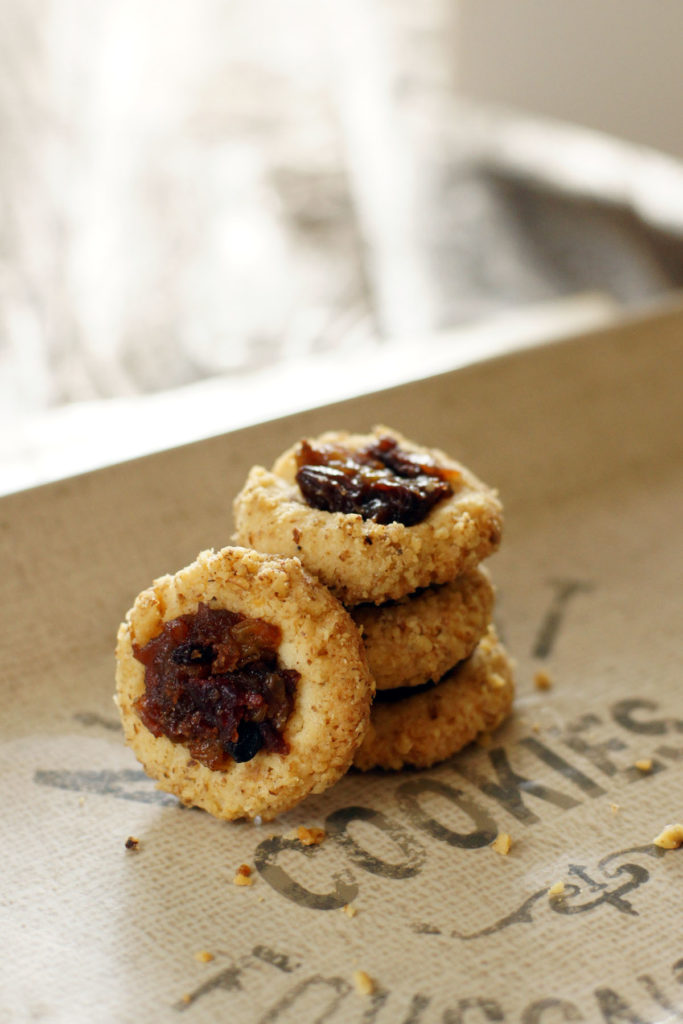 Before you start:
Refrigerating the dough for the specified time is a critical step in this recipe. Failure to do so will result in cookies that spread too much and the indentation will disappear.
Mincemeat is fairly easy to make, but you could certainly use a store-bought version.
I use a cookie scoop and level off with a knife to ensure consistent sizes every time. You can find more about baking cookies here.
The ingredients:
1 cup (sticks) butter, softened
1 cup superfine sugar / 225g
1 egg
1 teaspoon vanilla
2 ½ cups flour / 315g
½ teaspoon salt
2 cups walnuts, finely chopped / 250g
1 cup mincemeat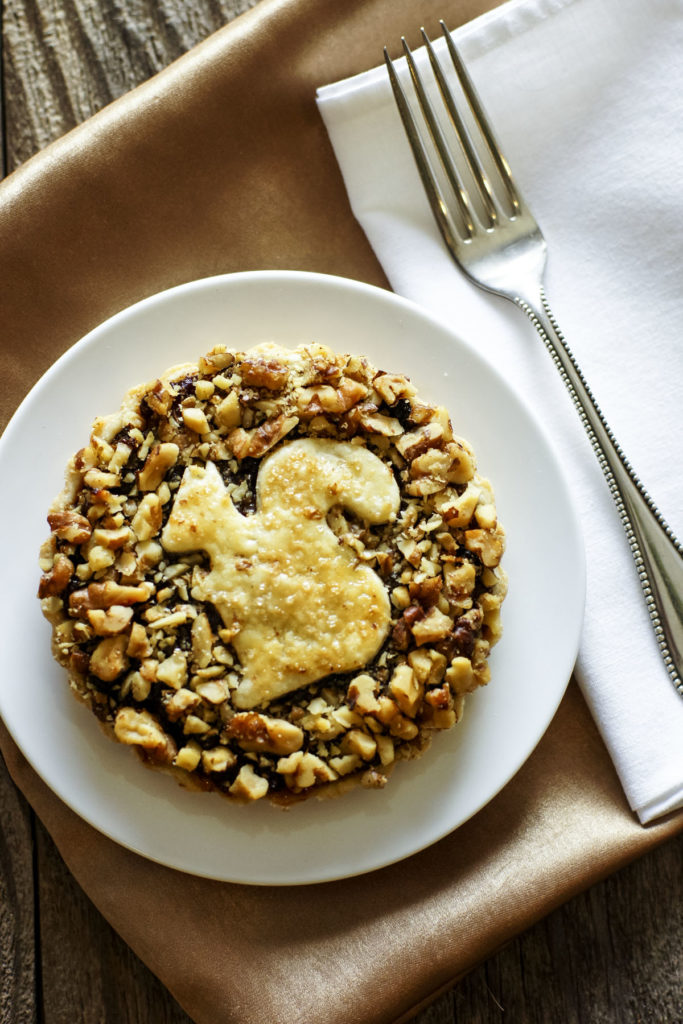 The method:
Sift flour and salt together in a bowl and set aside.
Mix butter and sugar in a mixer on medium speed until light and fluffy (about 2 min.)
Add egg and vanilla and mix until incorporated.
While mixer runs on the lowest speed, gradually add flour and mix just until mixed in and dough ball forms.
Scrape down the sides of the bowl, cover with plastic wrap, and refrigerate for at least one hour.
Preheat oven to 375°F.
Using a small cookie scoop or a tablespoon to measure, roll dough into balls.
Roll the balls in chopped walnuts and place on parchment-lined baking sheets at least 2 inches apart.
Using your thumb, make an indentation in the middle of the cookies.
Refrigerate for 20 minutes.
Bake for 15-20 minutes or until very lightly brown.
Place cookies on wire racks and press indentation again to set.
While still warm, drop a bit (about ¾ teaspoon) of mincemeat into the indentation you have created.
Allow cookies to cool completely.
Store in an airtight container.
As a bonus, I used the mincemeat to fill some tartlets. I simply used our basic NO FAIL pie crust. I pre-baked it for 10 minutes and then filled it with mincemeat and baked for 30 more. The topping is extra pie crust cut with a cookie cutter. Very autumn!