Our Festivus celebration continues this week as we prepare for the big day. Nearly all of our gifts have been purchased or made and most are wrapped and under the tree. Nevertheless, I'm sure there will be plenty of last-minute things to finish. Christmas Eve is always busier than expected and often peppered with visits and visitors. For that reason, we always make the same slow-cooked meal to put a warm and cozy cap on a busy day… cabbage rolls.
We have perfected our recipe over the years and now have something that is robust comfort food at its best. The cabbage is the perfect casing for seasoned beef and rice and the tomato sauce tones down the cabbage flavor just enough. Enjoy a warm bowl of cabbage rolls with a piece of crusty bread and a glass of wine by the fire… wooly socks optional.
savour… comfort and joy
CABBAGE ROLLS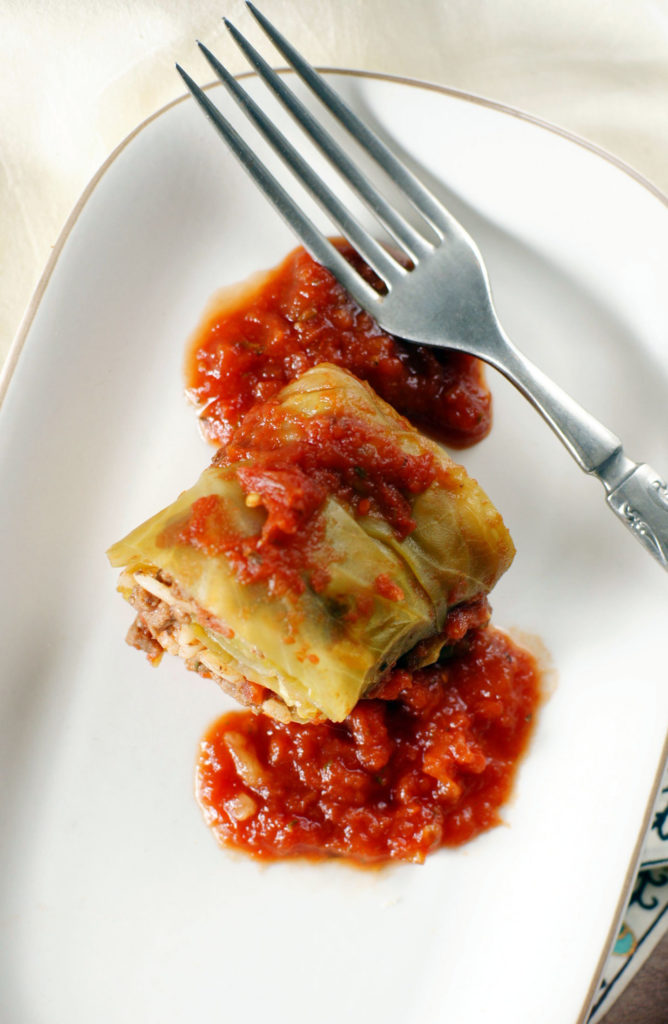 Before you start:
Be careful not to cook the leaves for too long. They will soften quickly.
If the leaves tear a little, just overlap the tear a bit and roll it up.
Our cabbage rolls are a little spicy. You may wish to tone yours down by reducing the amount of red pepper flakes.
You can make the rolls and sauce a day ahead and store them in the refrigerator separately. Just combine them the next day in the slow cooker and let them go.
To make 15 rolls we used two heads of cabbage.
We save the leaves that are too small, shred them, and freeze for cabbage soup or coleslaw another day.
The ingredients:
The rolls:
12-15 cabbage leaves
1 lb of ground beef
½ cup diced onion
2 cups diced tomatoes
½ cup water
¾ cup uncooked rice
½ teaspoon crushed dried thyme
½ teaspoon black pepper
½ teaspoon salt
½ cup grated parmesan cheese
The sauce:
2 28oz cans of crushed tomatoes
2 teaspoons sugar
1 ½ teaspoon crushed dried thyme
1 ½ teaspoon red pepper flakes
1 teaspoon salt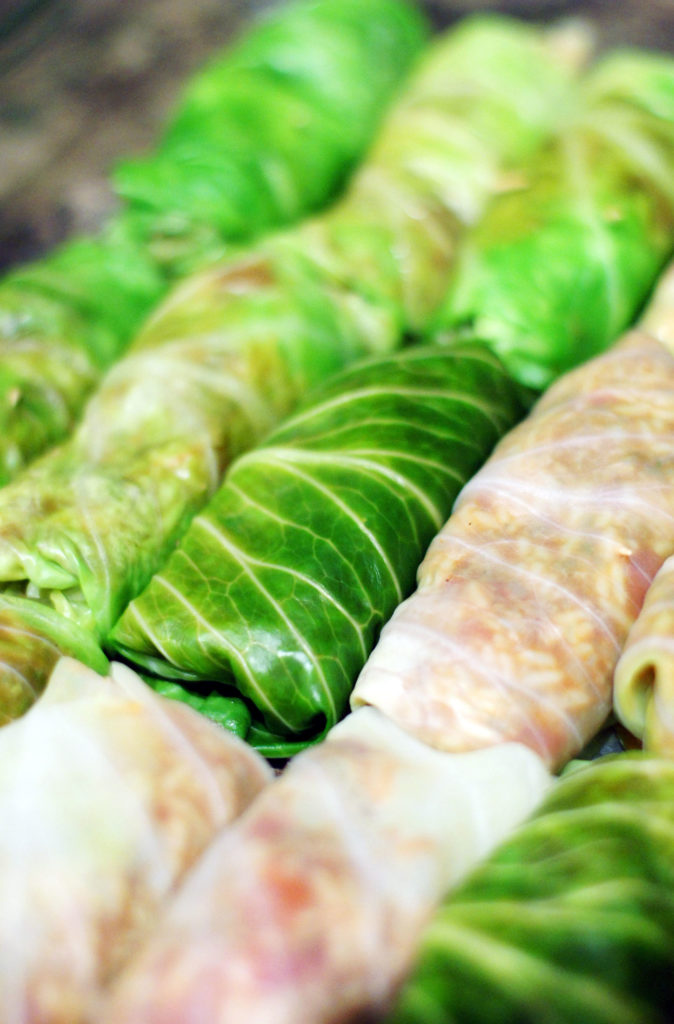 The method:
In a large skillet, brown ground beef with onion over medium heat. Drain off any fat.
Add tomatoes, water, rice, thyme, pepper, and salt. Bring to a boil.
Reduce heat to a simmer, cover, and cook for 15 minutes.
Remove lid and stir in parmesan cheese.
Remove from heat.
Bring a large pot of water to a boil.
With a paring knife angled at 45 degrees, hull the bottom of the cabbage to remove the stem.
Carefully remove as many leaves as possible.
Remove the heartiest part of the center vein on each leaf.
Immerse leaves, 3 or 4 at a time, in the boiling water just long enough to bring out the bright color and make them pliable (about 2 minutes).
Remove them from the water and drain.
While warm, overlap the split ends and place two tablespoons of the filling on the overlap. Roll the end over once and then pull in the sides. Continue rolling up tightly but gently so as to not rip the leaf.
Place a toothpick through the end of the leaf and all the way through the roll.
Place a small amount of sauce in the bottom of a slow cooker.
Add a layer of cabbage rolls.
Alternate layers of sauce and rolls finishing with sauce.
Place the lid on top and cook on low heat for at least 3 hours.