Landreth Seed Company is an American treasure and with your support, you become part of a historical preservation collective.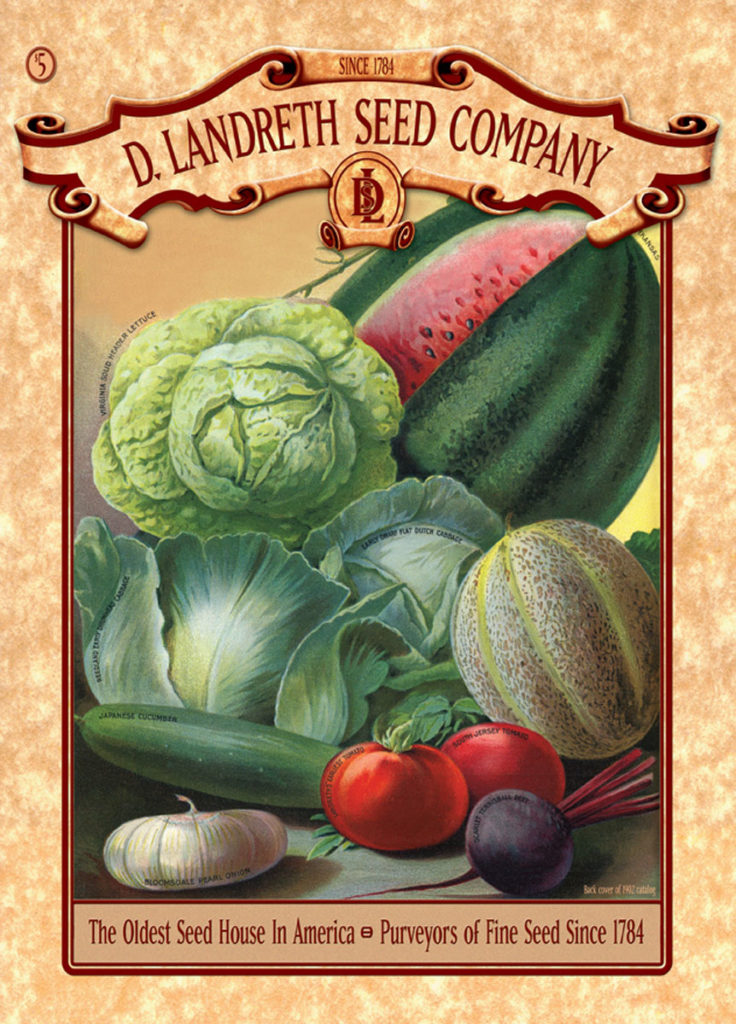 D. Landreth Seed Company was all the buzz on every social media outlet this past summer, but not for the reasons a company would want. D. Landreth was facing foreclosure. Apparently, the online seed market just wasn't what it used to be and their catalog sales were down significantly hence the pending shutter. They made a few calls, the word got out, and as a rallying force unlike I'd ever seen on the social media front, it was all we were talking about. We were sharing articles, tweeting it, Facebooking it, and ordering as fast as our fingers could fly across the keys. So rapid was the online community's response that at one point their site came down, but quickly returned again and there I was ordering my catalog and an abundance of heirloom seeds. I was proud to be a part of this movement and help a company that has been around since 1784. That's right folks, D. Landreth Seed Company is the oldest seed house in America. Makes you want to stop reading right here and go get a piece of history even if you don't plan on planting it. They have the largest selection of heirloom seeds complete with an African American Heritage Collection. This is a unique collection of heirloom seeds 'that were carried by enslaved peoples from Africa and the Caribbean.'
So as we embark upon planning yet another growing season, consider adding heirlooms to your garden. The flavor is unmatched and instead of paying those astronomical prices at your specialty grocer, order some heirlooms and other amazing seeds not found in your big box or garden center store from a true seed purveyor and experience the joy and savings of growing your own. The catalog can be purchased here. It is like no other catalog you've ever thumbed through. It is part catalog, part almanac, encyclopedia, and part historical artifact. The hand-drawn illustrations are beautiful, the photographs are accurate and stunning, and the information is a gardener's dream. As for the old advertisements, they are a slice of history gone and a glimpse of simpler times. The D. Landreth Seed Company is not simply the oldest seed purveyor, but a slice of American history.
I leave you with this directly from the catalog:
"Today, as The D. Landreth Seed Company faces the greatest challenge to its existence since the company was founded, its catalog once again will play a critical role. Buried in the pages of this document is our agricultural heritage – the histories of our vegetables, herbs, and flowers. For a new generation of Americans who have never farmed or gardened, this catalog will be, once again, a teaching resource. For the D. Landreth Seed Company, itself, thanks to the generosity of each of you who have purchased this catalog, this document will save the historic little company that created it."
"If this unpretending pamphlet should aid, even in an humble way, to advance the interest of Agriculture, or contribute to the enjoyments of rural life, the object of our ambition will have been fully accomplished, and our efforts stimulated renewed exertion." -David Landreth, founder