Potatoes are a mainstay in American diets. They hit the table in homes across the land every night. But all potatoes are not the same. Today we discuss the potato.
Potatoes are the number one crop in the US. We grow over 41 billion pounds per year. Idaho has long been the leading potato producing state in the country, producing over 10 billion pounds per year. That's a lot of spuds.
savour… good and hearty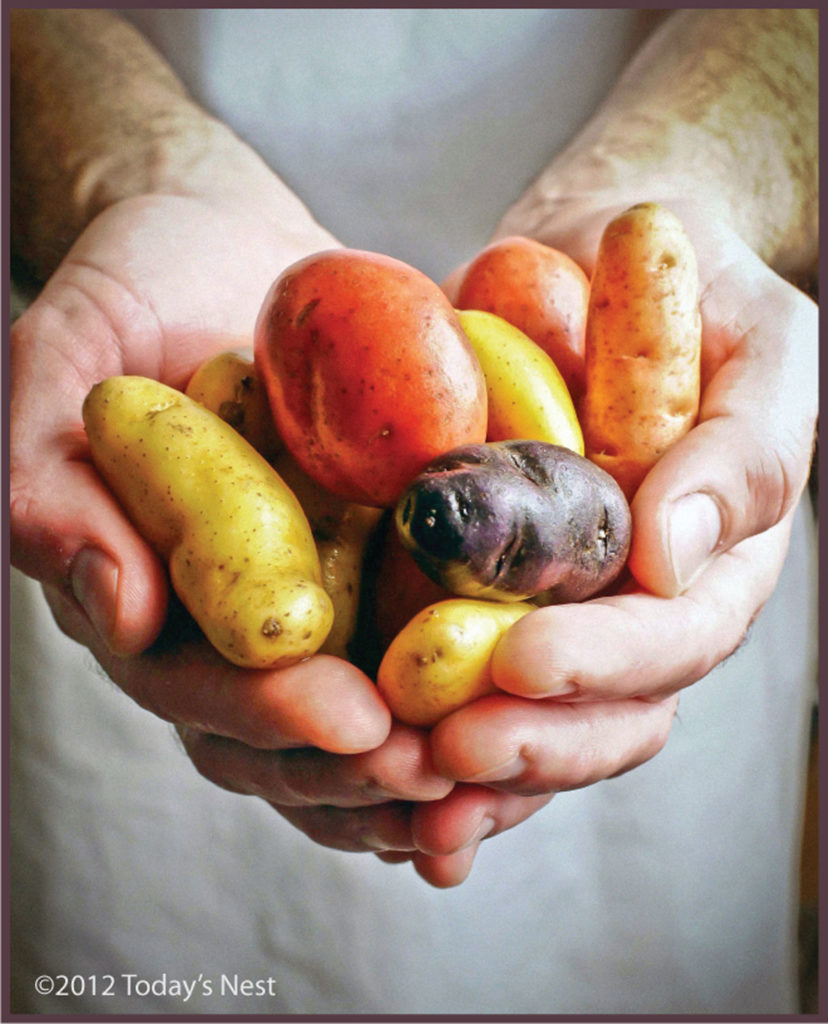 KNOW YOUR FOOD: POTATOES
A (very) brief history
The brief history is this… the Incas cultivated potatoes in Peru. The Spaniards came to South America and took the potato back to Europe. The potato made its way across the Atlantic during the colonization of North America. As early as the 1830s, potatoes were planted in Idaho and the rest is history.
Nutrition
Despite its starchy nature, the potato does actually offer some nutritional benefits. If you are looking for carbs in your diet (SOME are good) this is not a bad choice, relatively speaking. There are fair amounts of vitamin C, vitamin B, and potassium in a medium-sized potato. I must disclose, however, that the preparation method of potatoes has a profound impact on the nutritional value. You will get more nutritional value out of your potato by leaving the skin attached.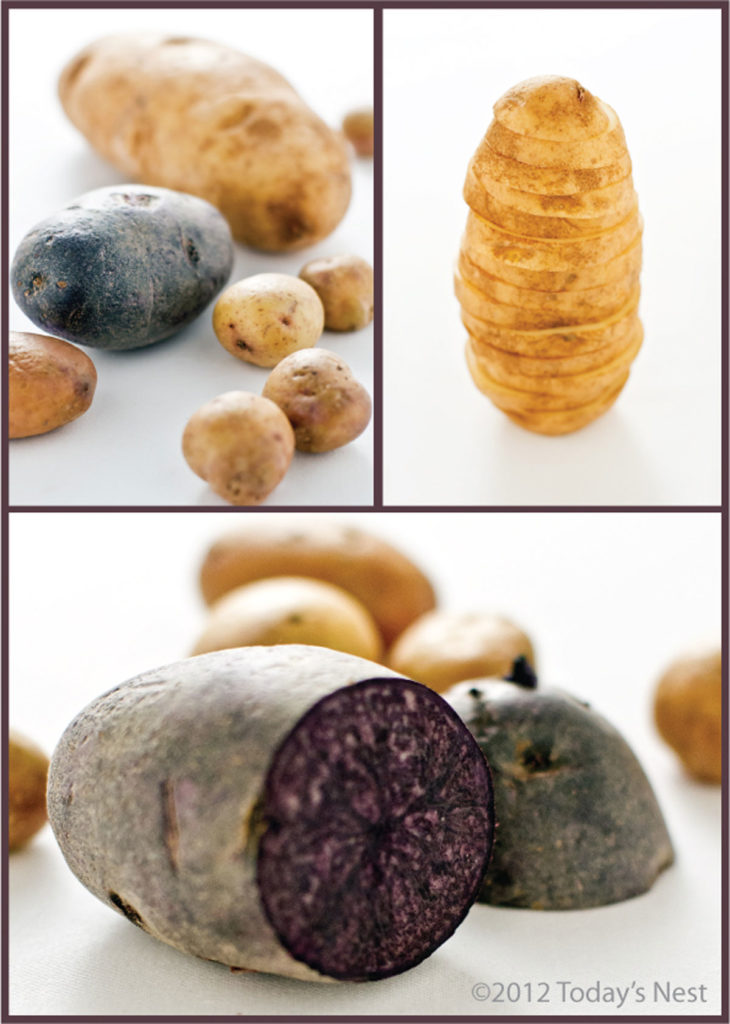 Common types of potatoes are:
Yellows – crisp skin, buttery… good for grilling, baking, roasting, gratins, and scalloped potatoes.
Purples – vibrant and colorful, nutty… good for roasting and salads
Reds – waxy, a little sweet… good for soups, salads, and roasting
Whites – thin skins, creamy, slightly sweet… good for mashing, soups, and stews
Russets – brown skin, white flesh, delicate and grainy… good for baking, frying, and potato pancakes …bad for soups and stews
Fingerlings – firm and waxy, robust… good for roasting, frying, purees and salads
Petites – come in most of the varieties above, but smaller, concentrated flavor… good for roasting or potato salad
More to consider:
In the US potatoes are most commonly eaten in the form of hash browns, mashed potatoes, baked potatoes, and, of course, french fries, which made their appearance here when President Thomas Jefferson introduced them while living in the White House.
The starch in potatoes can sometimes react with air when cut and exposed. This may cause discoloration. Not to worry… the potato is still good. It will taste fine and the discoloration will likely disappear with cooking.
If you are boiling your potatoes, reserve some of the liquid to moisten them (especially if mashing).
Consider using excess potato boiling water to make homemade chicken stock.
Potatoes should be stored in a cool, dark, well-ventilated place.
One very popular use of potatoes is to make vodka.
Other places you'll find potatoes at Today's Nest: