We are wrapping up our soup celebration with a super quick and easy recipe that is sure to please. The base of this soup is simply beef stock. What you add makes it hearty enough to be the meal. It is well-rounded and full of flavor.
This reminds me a bit of Italian Wedding Soup although there are no meatballs. I have opted instead for roast beef and apart from the usual aromatics, I went strictly for rosemary to finish off the flavors.
savour...soup month
BEEF & SPINACH TORTELLINI SOUP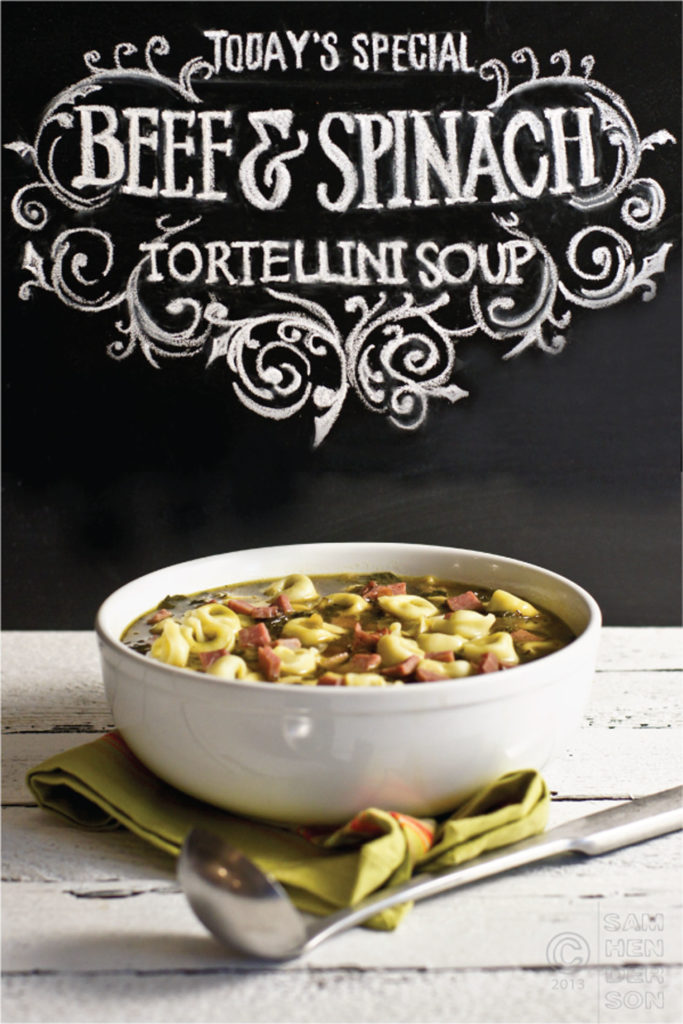 Before you start:
You can use beef broth or stock (or a combination). I prefer stock because I often make it myself and can control the ingredients, including the salt, a little more than the store-bought version.
I unabashedly used meat straight from the deli counter. Having said that, I must also say I chose the very best looking roast beef I could find. You'll only be using a few thick slices so don't scrimp here.
Be sure to add the tortellini just before you serve. If it sits in the broth too long it will become mushy.
The ingredients:
6 cups beef stock
2 cups water
1 cup onion, finely chopped
2 cloves garlic
2 tablespoon olive oil
2 ribs celery, finely chopped
1 tablespoon dried rosemary
salt and pepper to taste
1 box chopped frozen spinach
3 thick slices roast beef, cut into small pieces
1 package dried tortellini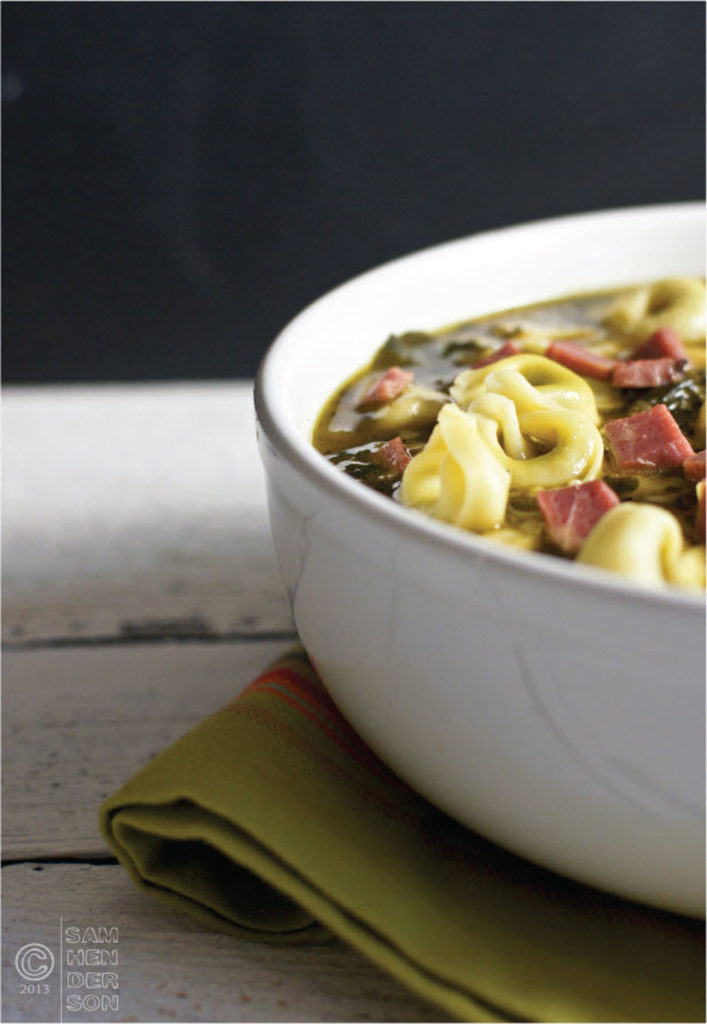 The method:
Heat oil in the bottom of a large pot over medium heat.
Add onion and cook a couple of minutes. Add celery and garlic. Cook
until soft (about 7 min).
Add rosemary, stock, spinach, and beef. Bring to a boil and then reduce to simmer. Continue simmering for 20-30 minutes.
In a separate pot, cook tortellini according to instructions, but stop a bit short of al dente by shaving off a minute or two of cooking time.
Before serving, add tortellini to soup and cook just a minute or two more.
Garnish soup with a bit of freshly grated parmesan.