Gift cards have become a staple among gift-givers. For the giver, they provide simple shopping, and for the recipient, they offer shopping power. While I prefer to give well-thought, meaningful gifts, I admit that sometimes a gift card is the only way to go to ensure 'present satisfaction'.
The trouble with gift cards, though, is that they seldom come covered in anything… leaving you to shove them in an envelope or, worse yet, just hand them over. For DAY FIVE of our 9 DAYS of HOLIDAY, we have the perfect solution for you. Keeping in our 'Joy to the Squirreled' theme, we created a simple template that you can print on plain or patterned cardstock and use as a gift cardholder.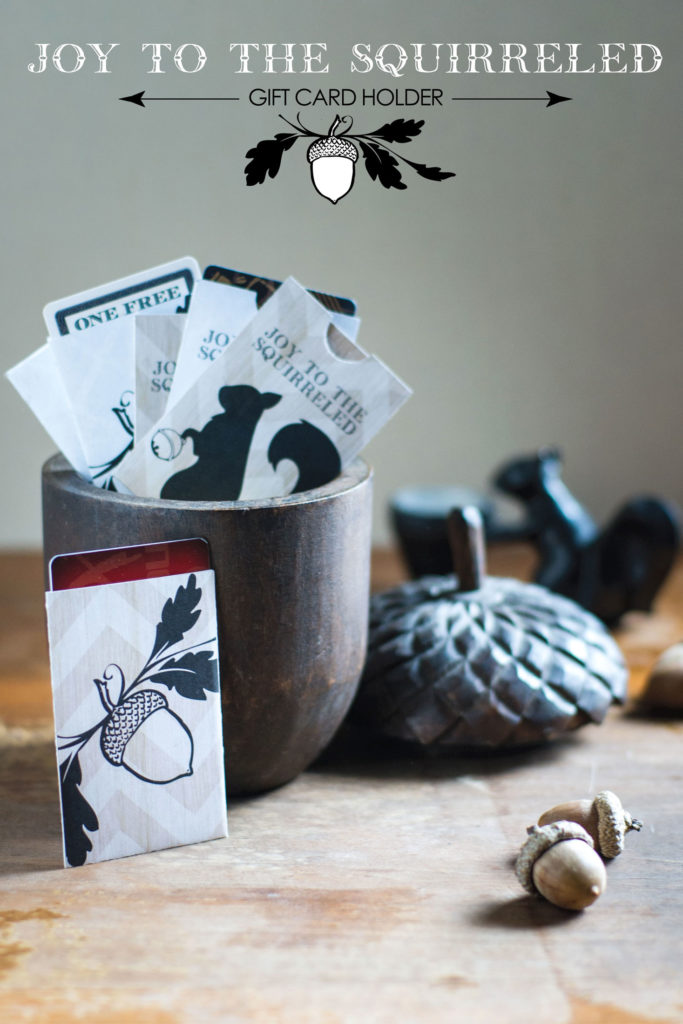 You'll find the pdf version of the printable template here. After that the steps are easy… print, cut the template out and fold on the grey lines. Run a glue stick over the two flaps and press the two sides together with the flaps on the inside. Voila, your card holder is ready. It's so simple, it's nuts.
4 more days remain in our 9 DAYS OF HOLIDAY and we have plenty more to share. In fact, there's more to share than there are days. To make sure you don't miss a thing, follow us on Facebook, and Instagram.