Or as I like to call it, the last chocolate ice cream recipe you will ever need. I have been using this recipe for years with the same delicious results each time. It is super creamy and has just the right bitter to sweet ratio for me.
We officially kick off ice cream month in July, but the thermometer red is already starting its upward climb in Dallas and I thought this would be a good standard recipe for you to have for the upcoming season.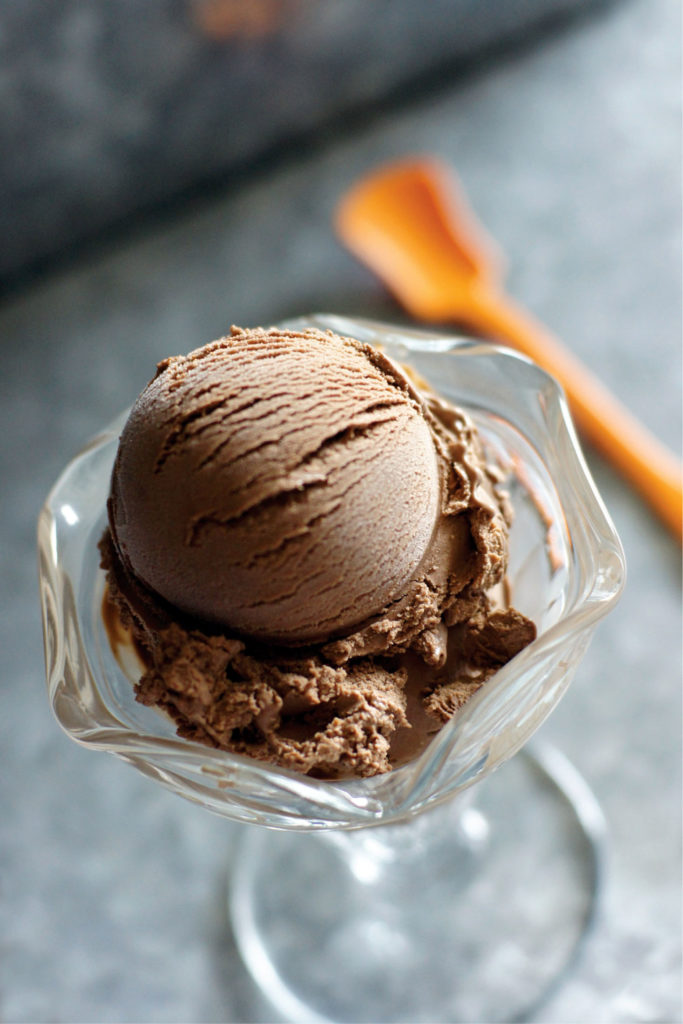 CHOCOLATE ICE CREAM
Before you start:
You can substitute semi-sweet chocolate for the bittersweet if you like is just a little sweeter. I recommend making it this way once first to gauge how you feel about it.
A good sized mesh strainer (mine is about 7″ wide) is a must. If you only have a small one, it's better than no strainer at all, but a big one will make your life infinitely easier.
Air is the enemy. Be sure to place plastic wrap directly on the surface of your ice cream before placing the lid to keep it at its freshest.
Allow the ice cream to thaw slightly before serving. This will allow it to be at its creamy best.
The ingredients:
2 cups heavy cream
1/4 cup unsweetened cocoa powder
4 oz bittersweet chocolate
1 1/2 cups half and half
3/4 cup sugar
pinch of sea salt
6 egg yolks
1 teaspoon vanilla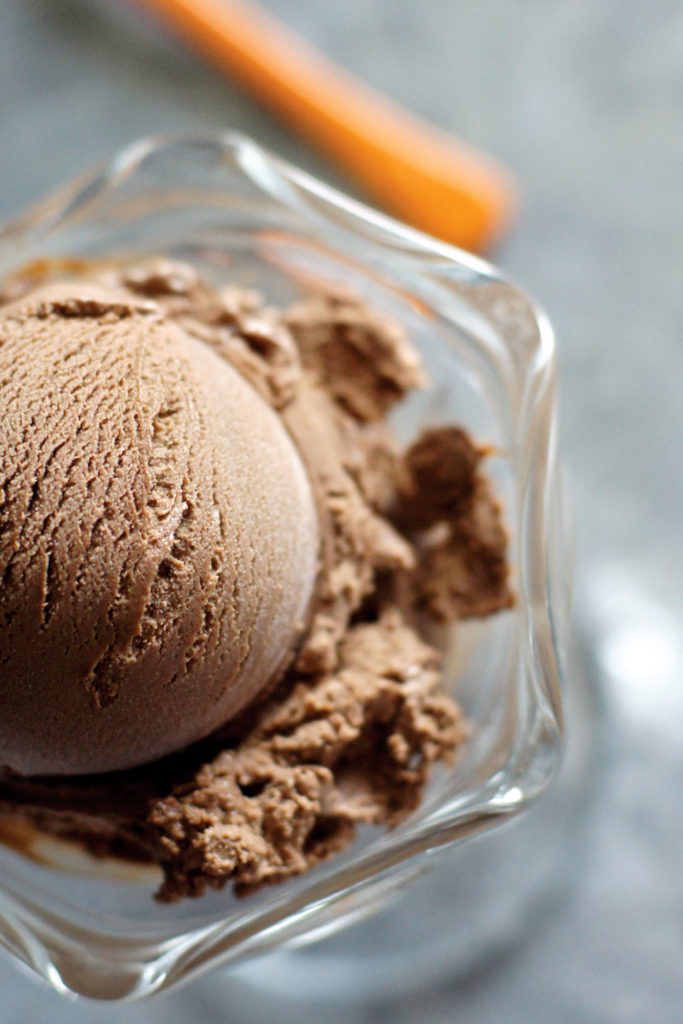 The method:
Whisk together cocoa powder and 1 cup of cream in a small saucepan. Cook mixture over medium-low heat until it begins to boil. Stir constantly for 30 seconds more and remove from heat. Add chopped chocolate. Stir until smooth. Add the remaining cup of cream. Transfer chocolate mixture to a medium-sized bowl.
Whisk together sugar, half and half, and salt in a small saucepan (use the same one if you like after rinsing out). Heat over medium-low heat until it just begins to boil. While it is heating, whisk together egg yolks in a separate bowl. When half and half mixture heats carefully and slowly pour it into the egg yolks. note: Pour slowly with one hand while whisking like a mad person with the other. This will ensure that you don't cook the yolks. It may help to place a towel around the base of your bowl to keep it from sliding around.
Return the custard mixture back to the stove and cook over medium-low heat whisking frequently until the mixture will coat the back of a spoon (around 170˚F). Pour the mixture into a mesh strainer over the chocolate mixture. Use the back of a spoon to press it through. Whisk the strained custard with the chocolate mixture over an ice bath just to cool it a bit. Cover the bowl with plastic wrap and refrigerate thoroughly before processing in ice cream machine.
Place mixture in ice cream machine and process accordingly. When your ice cream is finished, place it in a container, place plastic wrap against the surface and cover with a lid. Freeze completely before serving.