We promised soup recipes for January, so soup recipes is what you will get. This week we continue with an earthy and comforting bowl of creamy celery leek soup. Now, I know what some of you are thinking. Leeks?! No way! Well, I assure you that they are better than most people would imagine. I like to think of leeks as the sophisticated cousin to the onion. There's still onion flavor, but it's much milder as if she attended charm school.
The soup is ridiculously easy to make and serves 8-10. It would be perfect for lunch or dinner. Make a meal of it with a toasted ham and swiss sandwich.
savour… hearty and healthy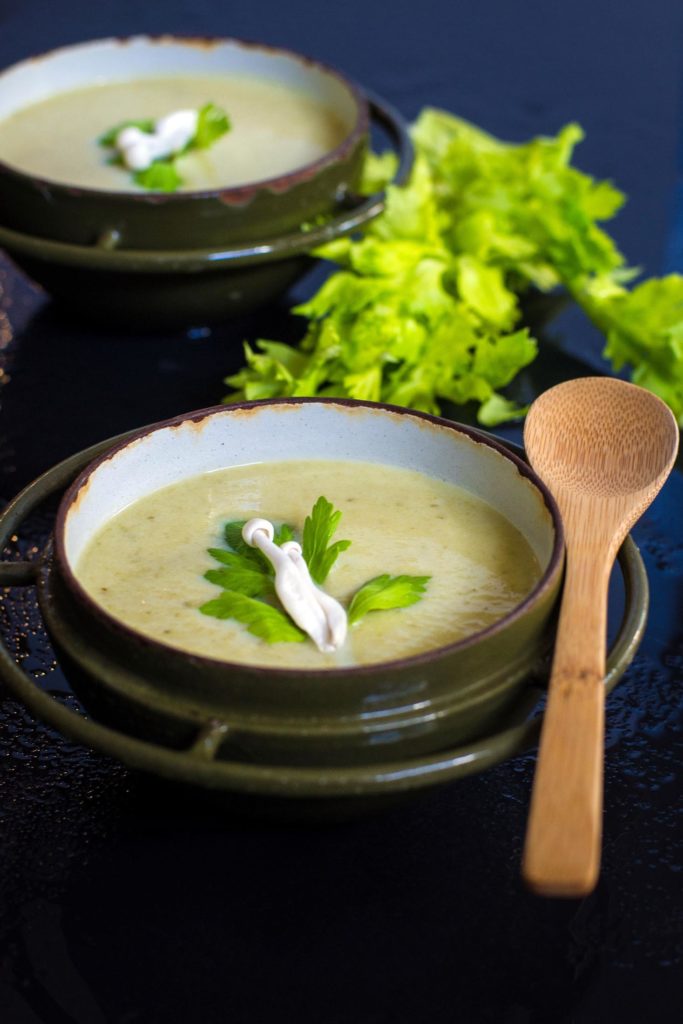 CREAMY CELERY LEEK SOUP
Before you start:
A word about leeks: you will be using only the white and light green portion of the leeks. Cut the dark green parts off. Also, remove the roots, but leave the root base. Use a sharp knife to slice down the center of the leek starting about a quarter of the way from the root base and through to the top of the leek. Use your fingers under running water to dislodge and dirt that has gathered between the layers of the leek. Cut the leek into 1-inch pieces.
If using a blender to puree, remove the plug in the lid and lay a towel over it instead. Skipping that step may result in cabinets covered in celery leek soup.
The ingredients:
4 tablespoons unsalted butter
2 cloves garlic, chopped
2 pounds chopped celery (about 2 stalks)
3 cups chopped leeks (about 3 medium leeks)
1/3 cup all-purpose flour
4 cups chicken stock
1 cup half and half
2 teaspoons salt
1 teaspoon ground black pepper
The method:
Melt the butter in a soup pot over medium heat. Add the garlic and cook until tender and slightly browned. Add celery and leeks and cook, covered, for 10 minutes, stirring occasionally.
Add flour and chicken stock. Turn heat to high and bring to a boil. Reduce heat to a simmer and continue cooking for 25-30 minutes until celery and leeks are quite soft.
Puree mixture with a food processor, immersion blender, or in a blender (use caution) until smooth and return to pot. Add half and half, salt, and pepper. Cook until warm, but do not boil.
Serve with a garnish of celery leaf and/or grated swiss cheese.