If you are like me, you are probably ready for the beauty of spring. Flowers will soon be blooming everywhere and you may be looking for new and inventive ways to bring some of the outdoors inside.
Today we have a simple vase project that will add some industrial flair to your tabletop. With just a few pieces from the local home improvement store we have created a vessel for a chic floral arrangement. Make it as directed or make a bigger one with more elbows and T's to suit your needs.
savour... unexpected uses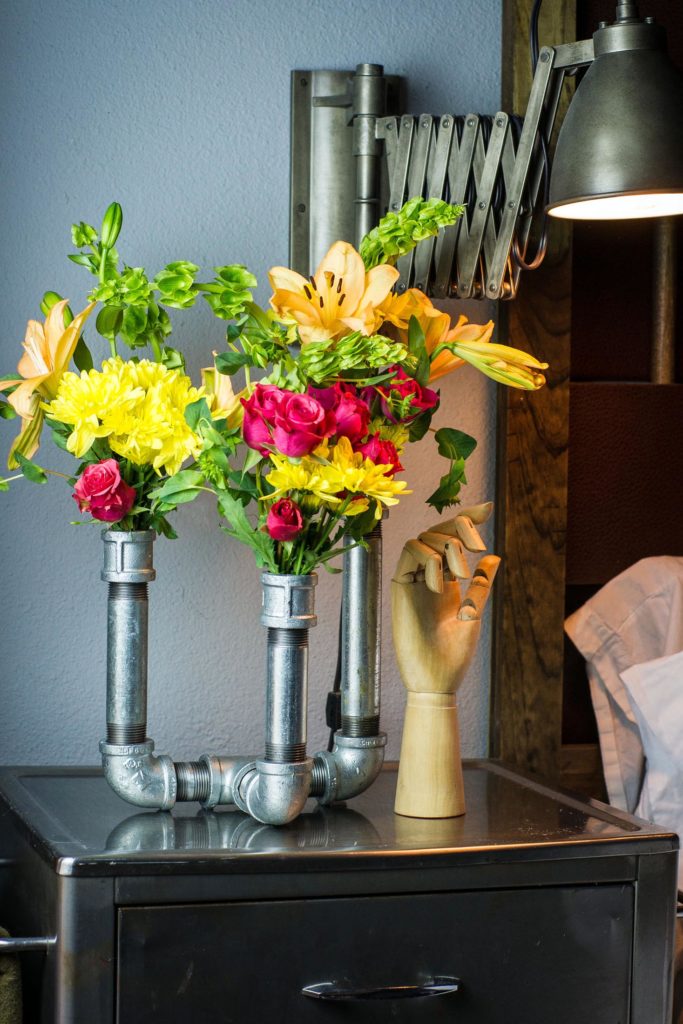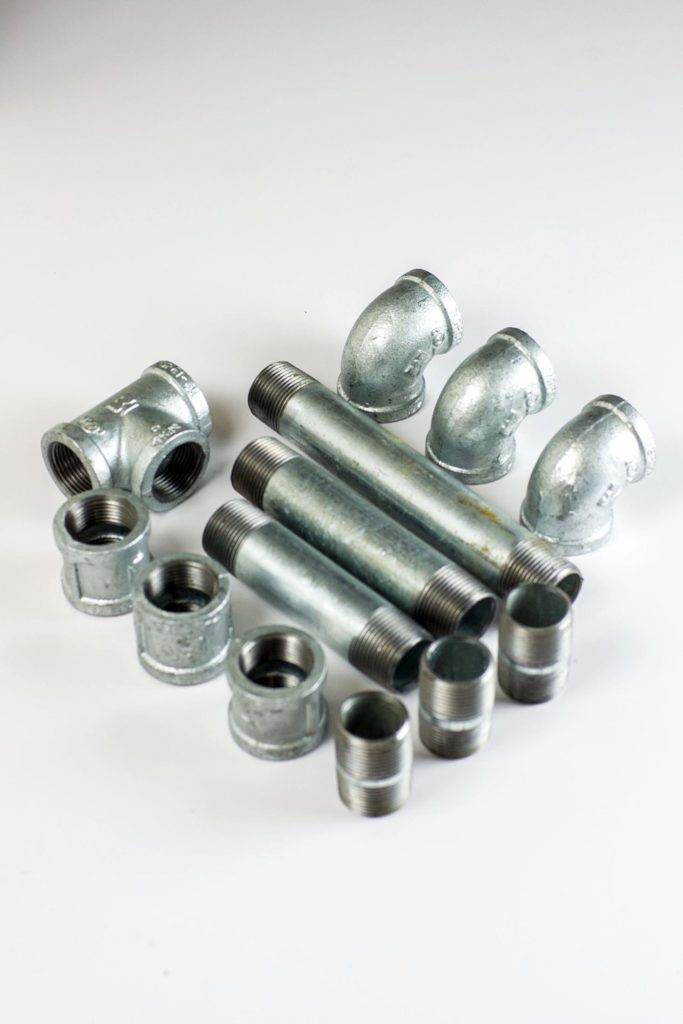 GALVANIZED PIPE VASE
The materials:
(1) 1"x5" galvanized pipe
(1) 1"x6" galvanized pipe
(1) 1"x8" galvanized pipe
(1) 1" galvanized T fitting
(3) 1" 90˚ galvanized elbow fitting
(3) 1"xCLOSE galvanized pipe
(3) 1" galvanized connectors
white plumbers tape
gloves
water
flowers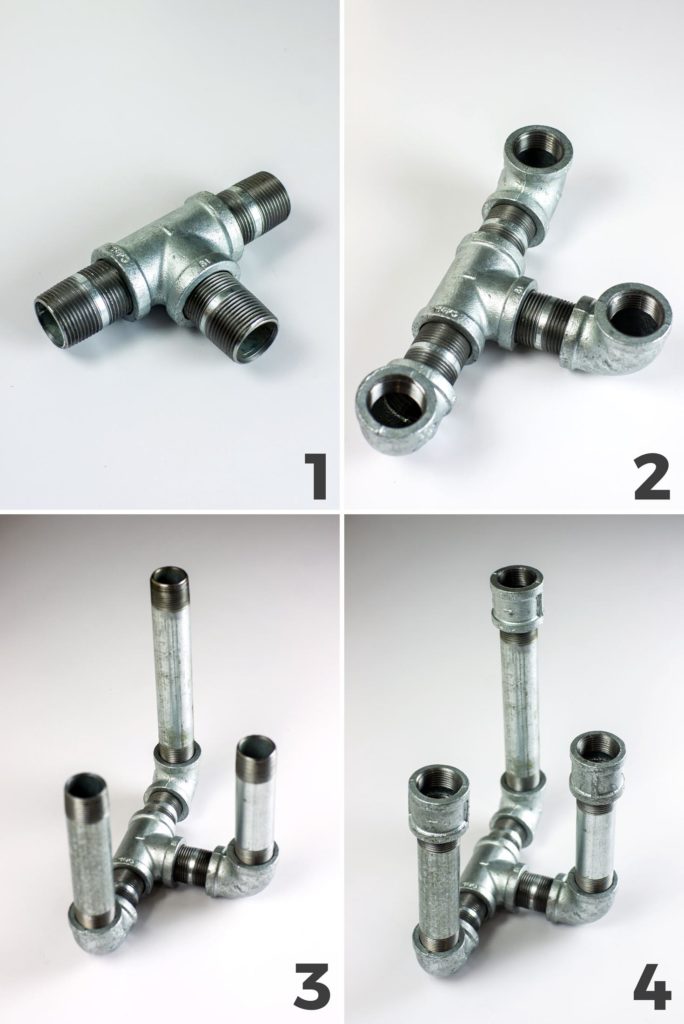 The method:
Thoroughly clean the galvanized pipes and fittings. Assemble the base first by attaching one of the 1"xCLOSE pipes to each open end of the T fitting. Before attaching, wrap the threaded end of each pipe tightly with white plumber's tape. Attach an elbow to the open end of each of the 1"xCLOSE pipes. Tighten snugly by inserting a screwdriver into the opening of the elbow and spinning it around.
Attach the 6″ and 8″ pipes to the elbows on the long part of the T fitting. Attach the 3″ pipe to the elbow on the short part of the T fitting. Attach connectors to the top of each of the pipes.
Wearing a pair of gloves (I learned the hard way that the threads will cut your hands), tighten all connections at tightly as possible. Fill the vase with water at the lowest pipe. The other pipes will be filled to the same level. Add flowers.