OK, Nesters. I have a confession to make. I think I'm in love. Today's Treat of the Week has got me head over heels this week. I have literally eaten every bite of it already. It is fresh berries meets ice cream meets wine. That, my friends, is a winning combination.
Of course, I imagine you could replace the wine with some juice, but not this guy. Some of the alcohol is cooked out, but some remains. The flavor is definitely apparent. It is sweet, tart, and a little creamy. Best of all, it is much lighter than you might think. Half a cup of this deliciousness is less than 100 calories… and loaded with the benefits of blackberries and red wine. Try that with a Klondike bar.
savour... winning combinations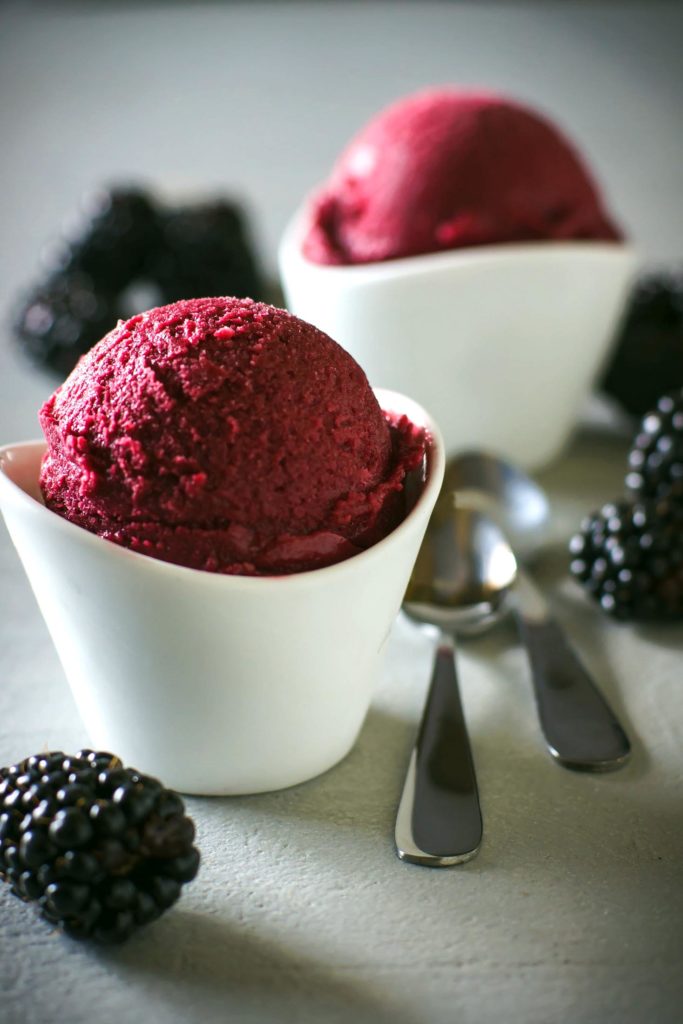 BERRY WINE SHERBET
(makes eight 1/2 cup servings)
Before you start:
There is no right answer regarding which wine to choose, other than to go with a dry wine. The tartness of it will complement the recipe in a way that will be missed with a sweet wine.
I used blackberries for this recipe, but you could substitute with just about any berry or a combination of berries.
To keep things light, I used 2% milk, but if you are throwing caution to the wind, turn it up with whole milk or half and half for a creamier result. Note: if you do this, the calorie count I previously provided is null and void.
I have an ice cream machine. If you don't, you should get one… certainly before summer hits again. There are at least a dozen or two ice cream type recipes here that you will want to try. If you don't have an ice cream machine and still want to make this, you can. Just place it in a square baking dish in the freezer. You will need to pull it out and give it a stir every 30 minutes or so until it is firm. Then smooth it out and let it freeze completely before serving.
The ingredients:
1 cup dry red wine
1/2 cup sugar
4 cups fresh blackberries
1 1/2 teaspoons fresh lemon juice (about 1 medium lemon)
3/4 cup 2% milk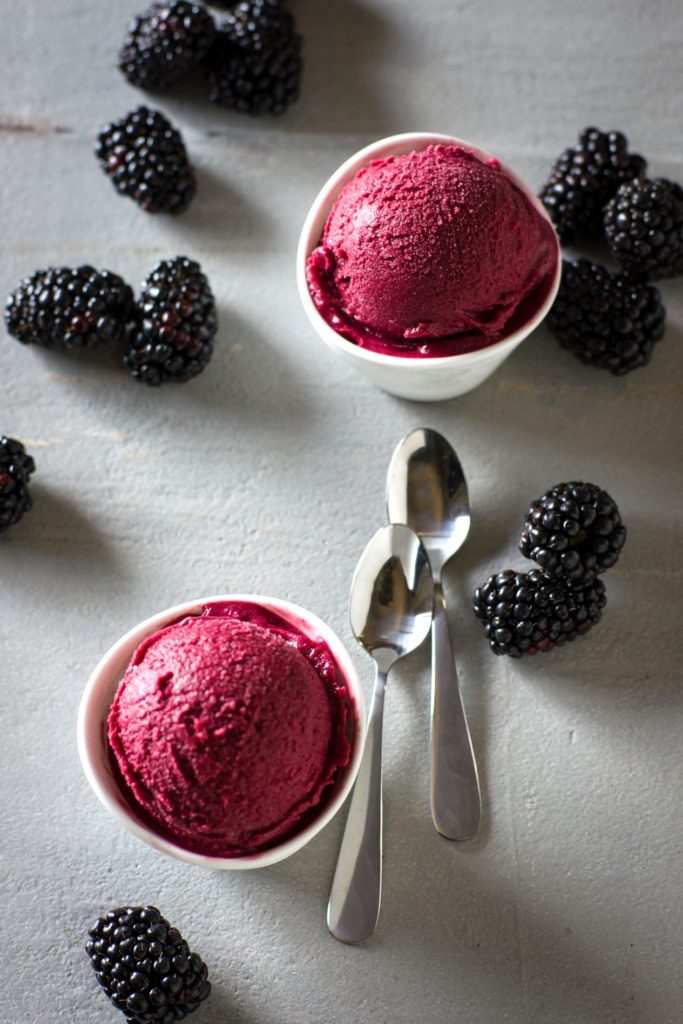 The method:
Add wine and sugar to a small, stainless steel saucepan over medium-high heat. Cook, stirring, until sugar dissolves and liquid comes to a boil. Remove from the heat to cool.
Rinse blackberries and blend in a food processor until smooth. Press blackberry puree through a fine-mesh strainer and discard seeds.
Add puree, wine mixture, and lemon juice to a bowl. Mix well. Stir in milk and mix well again.
Add mixture to chilled bowl of ice cream maker and process according to manufacturer's directions (for me, that's about 25 minutes or until it reaches the desired consistency).
Pour processed mixture into a bowl. Cover the bowl with lid or plastic wrap and freeze for at least 2 hours before serving.